On Thursday, May 10, 2018, in Nashville, Tennessee Steven Tyler took one step further out on a limb. It is a limb that he has been walking on for the past three years since he announced his plans to step out of the shadow of the mighty Aerosmith wings and do his own thing for a while. On this night in Music City, the iconic rock legend's step forward was to premiere his documentary film, "Out on a Limb" at the Nashville Film Festival. The film, directed by Casey Tebo, chronicles Tyler's decision to step away from his role as front-man of Aerosmith to try his hand as a solo artist. The setting of the film's debut could not be any more appropriate as Nashville is the place where Steven landed to rediscover his musical roots and to record his country infused album, "We're All Somebody From Somewhere." Tyler walked the red carpet at the Regal Hollywood Stadium Theater along with his current bandmates, the Loving Mary Band, and filmmaker, Casey Tebo before attending a screening of the movie.
The film opens with an introduction from Tebo who explains that he had worked for Aerosmith for a span of ten years before he walked away from the band after feeling his tenure had run its course. It wasn't until Tyler called on his old friend to document his solo tour that the filmmaker saw his old boss in a new light. From there, Tebo decided to document Steven's journey into trying his hand as a solo artist. However, it is not long into the film that you realize that this is not a solo effort at all. Upon coming to Nashville to write for the record, Tyler connects with his longtime collaborator, Marti Fredriksen, and the Loving Mary Band.  It is in this collaboration with the group of talented musicians that he finds his inspiration and direction. As much as the six members of Loving Mary fire up Tyler's creativity, they also seem to serve as a new source of personal connection and friendship. It is not hard to draw the conclusion that it was this connection that Tyler was so desperately longing for when he decided to take a break from the thing he has known for almost fifty years in Aerosmith.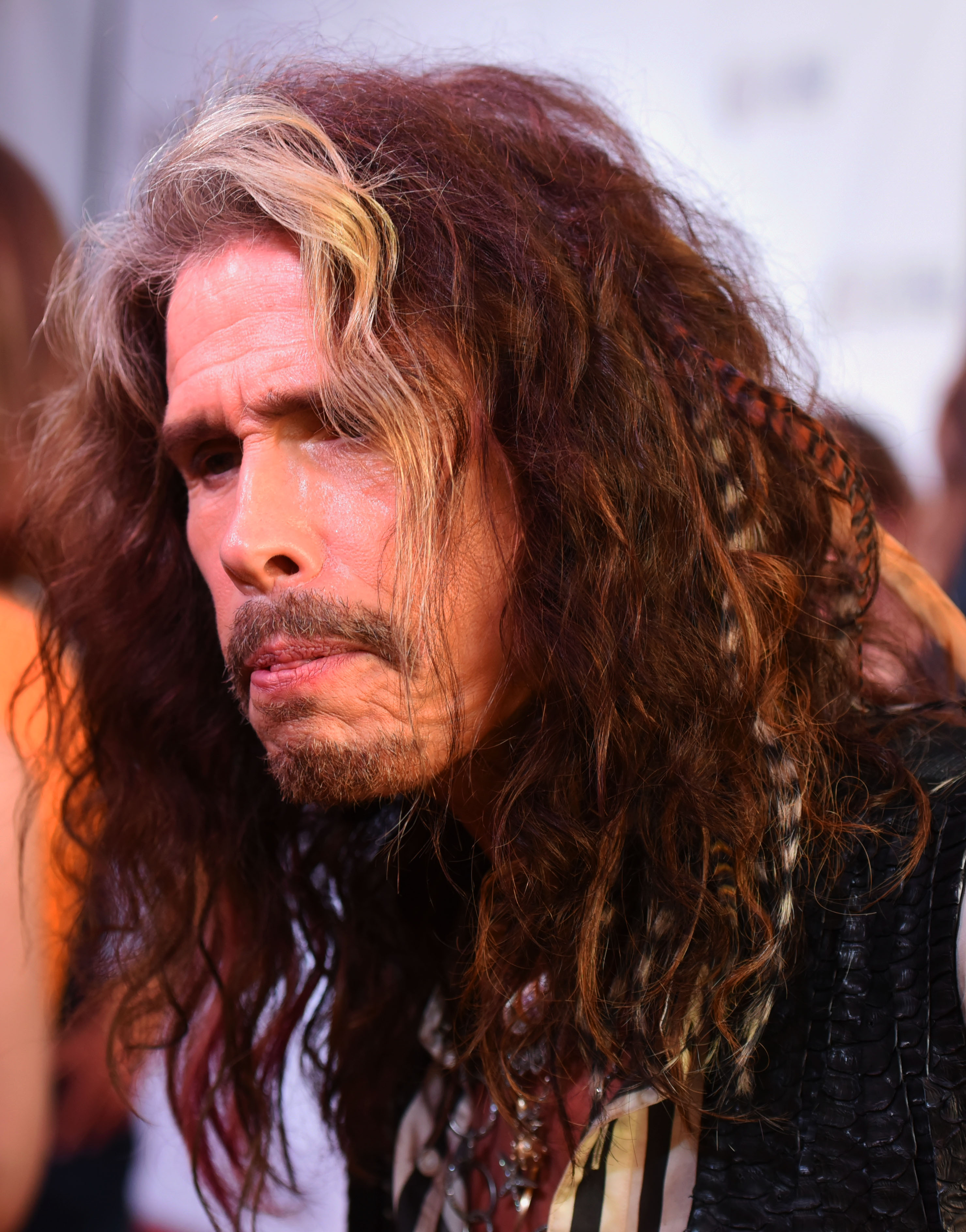 It is worth mentioning that Steven Tyler is never interviewed during the film. Rather, his friends and contemporaries offer their insights and opinions on Steven's new venture. Throughout the film, viewers hear from the likes of Slash of Gun's n' Roses, and Robert DeLeo of Stone Temple Pilots, who have known and worked with The Demon of Screamin' for years. There is also discussion with Nashville artists who embraced the rocker and helped him find his country. During these interviews, the subject of Aerosmith is certainly discussed. It is the film's director, Casey Tebo, who provides the bluntest theory as to why Tyler would choose to give up the comfort of Aerosmith. Tebo explains that during all of his years with Aerosmith, there was never any togetherness before or after shows. The director offers that in all of the meals that he shared with Tyler, except for an occasional appearance by Joey Kramer or Tom Hamilton, the guys in the band were never around. While Aerosmith made for good business, there is reason to believe that it did not make for good friendships.  In stark contrast, one of the coolest moments of the film shows one of the biggest rock stars in the world showing up to a backyard barbecue with his new bandmates. Instead of engaging in a pile of blow or an orgy, we see Steven involved in a water balloon fight. It was a very humanizing moment where STEVEN TYLER of AEROSMITH became a guy named Steven hanging out with his friends. There is a sense of comfort and joy coming from Tyler during this scene. It was reminiscent of the film "Almost Famous" where guitarist Russell Hammond stumbles into a house party of teens in Topeka, Kansas in search for something real after a blowup with his band, "Stillwater." However, the evening did not end with Steven yelling "I'm a golden god" from a rooftop.
While "Out on a Limb" offers an inside look of Steven Tyler and his new lifeline with the Loving Mary Band, it also showcases selections from their concert at the legendary Ryman Auditorium in Nashville, TN intertwined throughout the movie. The live performances feature songs from "We're All Somebody From Somewhere," as well as Aerosmith classics such as "Dream On" and "What it Takes." It is in these live songs where viewers can tell that this is no joke. Tyler seems rejuvenated and inspired by his very capable new band members and friends. There is a magic that is undeniable in the performances featured in the film.
We had the opportunity to speak to Tyler on the red carpet prior to the film premiere. When asked if he felt the Ghost of Hank Williams on the infamous Opry stage he offered," Did I ever. Not the ghost, but the spirit of a lot of artists that came before me who played their heart and soul out. I've been accepted by grandmas and young kids…just the people of Nashville."
It's very easy to pass judgment on our music idols and the decisions they make. Steven Tyler taking a break from Aerosmith to make a record with a group of musicians that hardly anyone has heard of….it's crazy! And then when you hear it's a country album…the guy is off his rocker. That is why this film works. It challenges you to rethink what you thought you knew. Maybe we don't know as much as we think we do as fans. And maybe…just maybe, if we love our heroes like we say we do, we should want the best for them. "Out on a Limb" gives viewers a chance to take Steven Tyler off the pedestal of Aerosmith and instead see him as a person. There is a joy found in watching the person find fulfillment and happiness in this new and crazy venture. It also introduces you to some wonderfully talented musicians that you may have otherwise missed out on in Loving Mary.  If Steven Tyler has ever gotten you through a hard time with his music, watch this film and feel good about what he is experiencing right now. And if you are worried about the future of Aerosmith, take hope in thinking of what inspiration Steven will bring back to the band.
www.facebook.com/lovingmarybandmusic