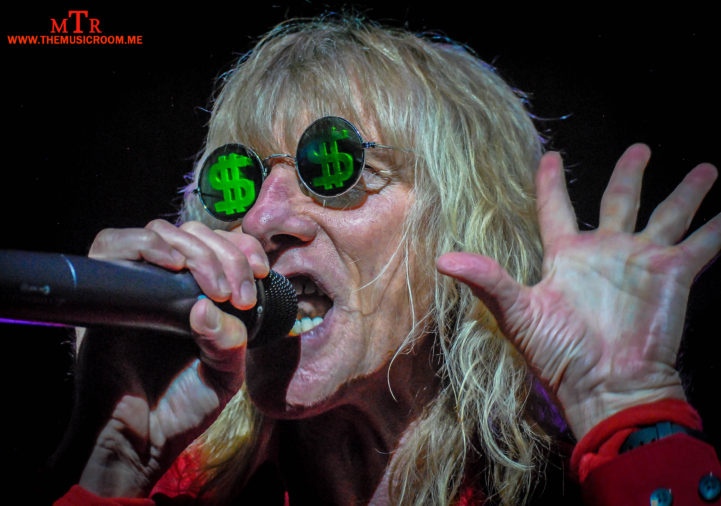 When I heard that KIX was coming withing an hour drive to Cincinnati, I knew that there was no way I was going to miss that show. As the concert drew near, the level of excitement was heightened more than usual for a band. As I made the hour long drive to Hobart Arena in Troy, OH on the day of the show I asked myself, how is it that I have never seen Kix in concert before? Lead singer, Steve Whiteman answered that question early into the band's set as he proclaimed that the band had not played in Ohio in over twenty years!
KIX was clearly on a mission to make up for lost time as they delivered a hight octane set of classic songs and tunes from their latest album, 2014's "Rock Your Face Off." Old or new, every song in the set ripped. When then the band was playing, it was nothing but business. The guys sounded tight and proved that they can still rock just as hard as when they started back in 1977. There was a sense that the guys were just as into the show as the fans in the audience. There was no going through the motions with this band.
While the music portion of the show was heavy, the mood in between songs was anything but. Steve Whiteman was not just the lead singer, but also the master of ceremonies for the evening. When he wasn't singing his tale off, he was cracking jokes with members of the front row and engaging in back and forth with the entire audience. It was not the typical in-between song banter that lead singers normally engage in. Rather it was genuine, fun, and seemed to endear Whiteman to the crowd. Steve had a very Steven Tyler-like quality to his presence.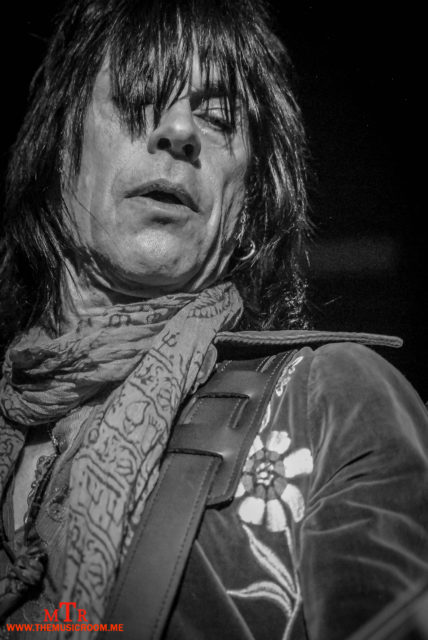 Just as Tyler has Joe Perry to balance him out, Whiteman had his own cool guitarist at his side in Brian "Damage" Forsythe. The guitarist was a mix of Richards and Perry with his cool demeanor and guitar slung low. The band was rounded out by the solid rhythm section of Mark Schenker on bass and Jimmy Chalfant on drums. There was a noticeable gap on the stage, to which Whiteman addressed mid-show. The singer explained that their long time guitarist, Ronnie Younkins was in rehab working on taking care of himself. He went on to say that the band was carrying on as a four-piece until Younkins was ready to rejoin them once again.
It may have been a long time since Kix played the Buckeye State, but I think most in attendance at Hobart Arena on this night would agree, this show was worth the wait. Given the fact that the band continues to make killer new music, and that they sound better than ever, hopefully we won't have to wait so long for the next show. No matter what state in which you reside, if you hear Kix is coming anywhere near you…GO TO THE SHOW!!!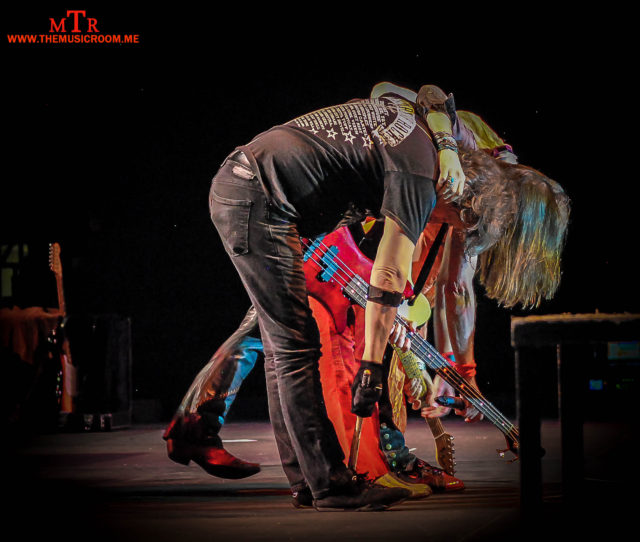 KIX – Hobart Arena Troy, OH – 5/6/17
–  Wheels in Motion
– Sex
– Girl Money
– Midnite Dynamite
– Cold Shower
– Don't Close Your Eyes
– Hot Wire
– Top Down
– Cold Blood
– Blow My Fuse