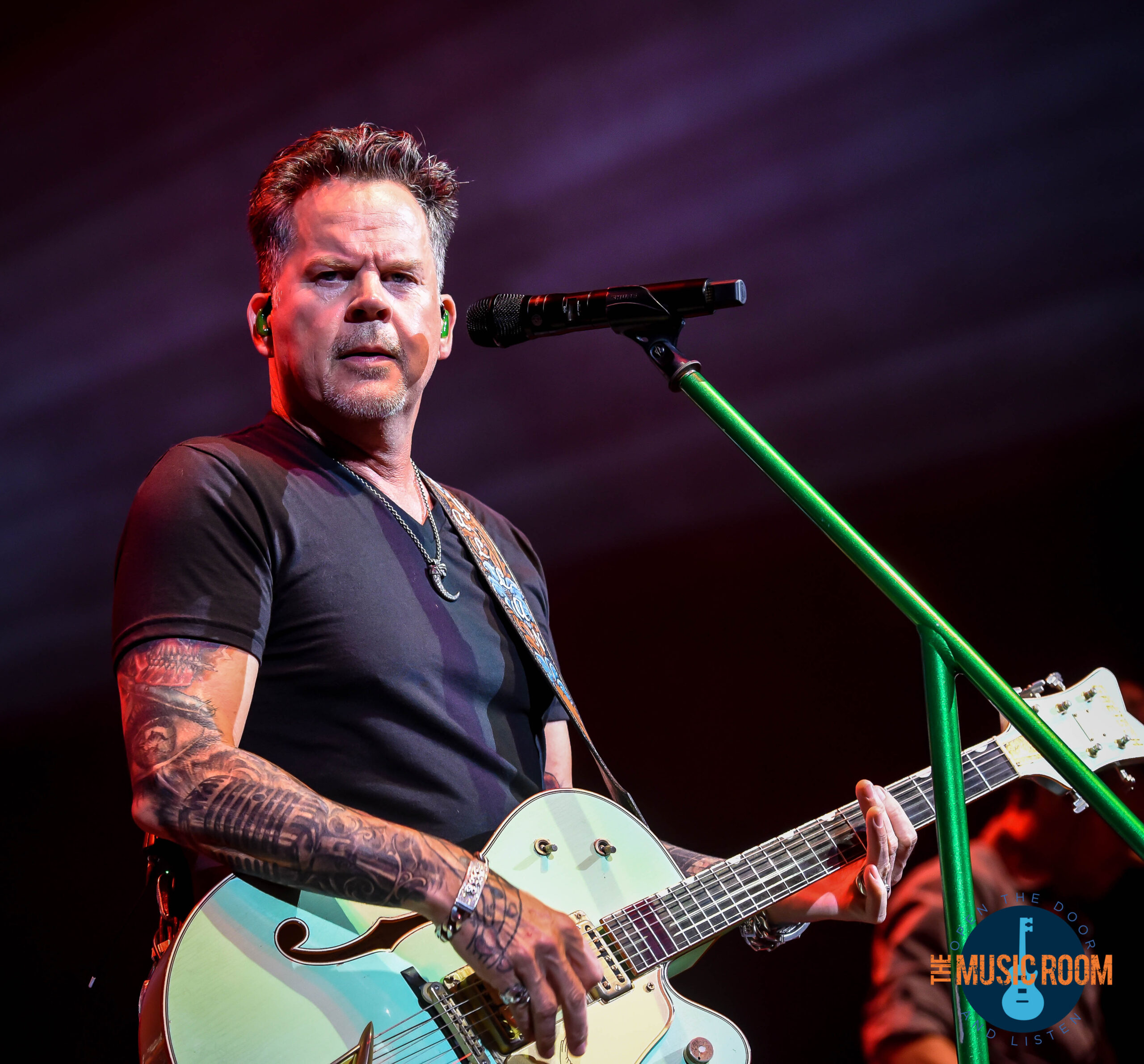 I have seen Gary Allan live at least twenty times over the years, and I have written about some of those shows here on The Music Room. This time around, I want to do something a little different. These past two shows have been something a little different…something special and I feel they deserve to be treated as such. You see, these were my first two Gary Allan shows since the pandemic, the shutdown, or whatever it is we are calling it. The last show was on 11/19/2019 in Louisville, KY, and the first show back was on 9/10/2021 in Huber Heights, OH. That is 666 days for those keeping score. Sure, I started going to shows as soon as they started happening in mid-July of this year. But a Gary Allan show, that is just not any show. Gary Allan is the guy who sings the soundtrack of my life. Gary is the guy who has been with me through the best and worst times of my life with his music. Gary Allan is…well, my favorite artist of all time. So, instead of doing another review of the 9/10/21 show in Huber Heights and the 9/18/21 show in Northern, KY, I am going to attempt to explain why these shows meant so much to me in an open letter to the man himself, Gary Allan. 
---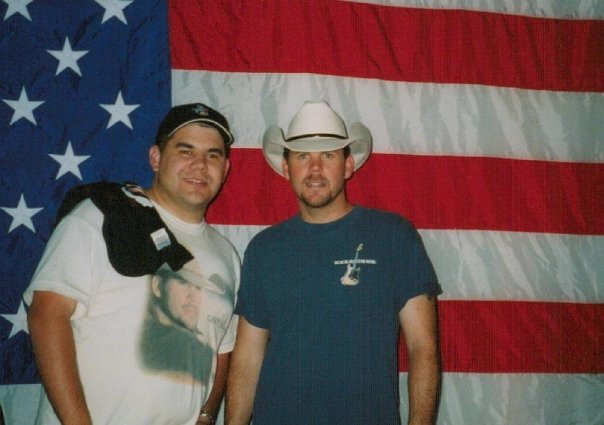 Hey Gary,
There is so much to say here, and I am not sure where to start. But I promise not to ramble on…at least not too much anyway. I first discovered you and your music during CMA Fan Fest in Nashville, TN in 2000. I bought the album, Smoke Rings in the Dark that night at the merch booth after you played at the stadium concert. I digested that record on my drive back down to Thompson Station, TN that night. Every song just hit me. The next day I went to Ernest Tubb Record Shop on Broadway and picked up the Used Heart For Sale and It Would Be You CDs. I was hooked. From that point on, I burned a compilation CD of my favorite cuts from those records and gave them to everyone I knew. It would start the beginning of a family-wide bond and love for you and your music. I can still remember dancing in the family room with my mom to "Quater in My Pocket" and "I'm The One." Those were her favorites. With every album that you released, that list of favorite songs grew larger and larger. I was even able to woo my non-country music liking girlfriend with your music! I burned her a cd with about 10 songs on it. Had to start her off slow with a handful of the hits. The last song on that cd was "The One." I am happy to say that we now dance to it together at every show that it's in the set as husband and wife!
Over the years I had the chance to see you live many times. Every show has been amazing. I still remember the first show after the Fan Fair performance. It was a place called Annie's in Cincinnati, OH. That started the concert-going, as well as the t-shirt collection, lol. Over the years I have seen you all over in Ohio, Kentucky, Indiana, Michigan, Tennessee, and even Las Vegas. Like I said before, every show has been great, but there have been a few that have really stuck with me. There was a night at the 8 Second Saloon after you returned back to the road after taking time off when I cried when you played "Best I Ever Had." I think we all cried and hurt together that evening.  There was another night on 11/3/2016 when my sister and I took a night off from sitting with my mom in a nursing home to see you play a benefit show for first responders at Miami Valley Casino in Lebanon, OH. You had to be given tickets to get into that show, and we did not have the credentials to get in. We sat behind a black curtain and happily listened to you play an acoustic set. A couple of songs in, we saw one of your crew members walking towards us. Busted! We thought we were getting tossed. Instead, we were invited in. You will never know how much relief that night gave me and my sister, Erin. We went back to the nursing home after that show with some tallboys for us and dad and played your music for mom. "Quarter in my Pocket" was played numerous times.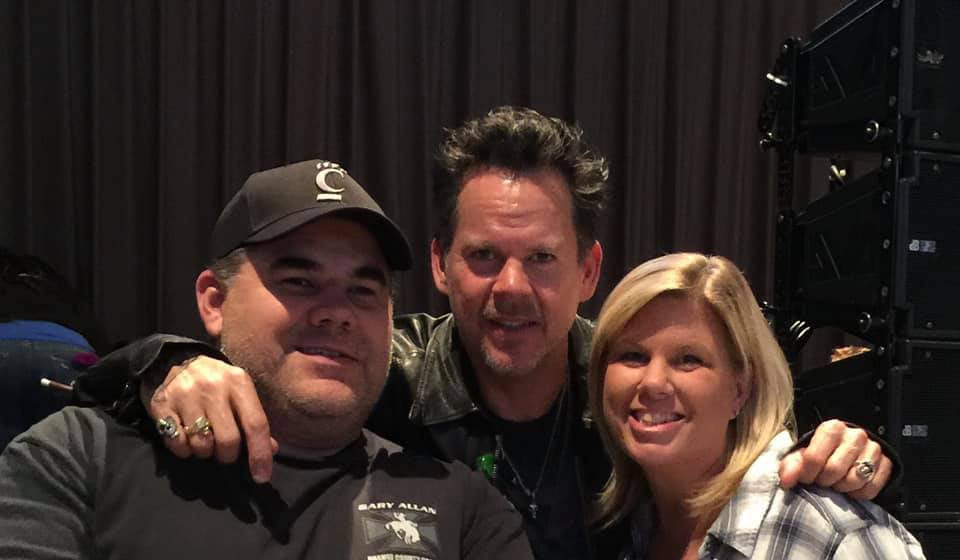 Fast forward to November 14, 2019, at the Palace in Louisville, KY. Your team was kind enough to provide me with a photo pass that night for the show. But when I went to will call to pick up the credentials, there was something else in the envelope with the tickets and photo pass. There were 2 meet & greet passes. Hannah had no idea what her kindness would mean to us when she did that for us. You see, it had been less than a month since we lost my mother on October 28, 2019. The wounds were still deep, and just seeing you play was going to be one of the first good things that had happened since that day. My wife gave her meet & greet pass to my sister and we surprised her when she arrived at the venue. No words can describe that moment. Our meeting was quick, but it meant the world to us. And later that night I bawled my eyes out when you played "Life Ain't Always Beautiful." I still think of mom every time I hear it and the tears are never far away.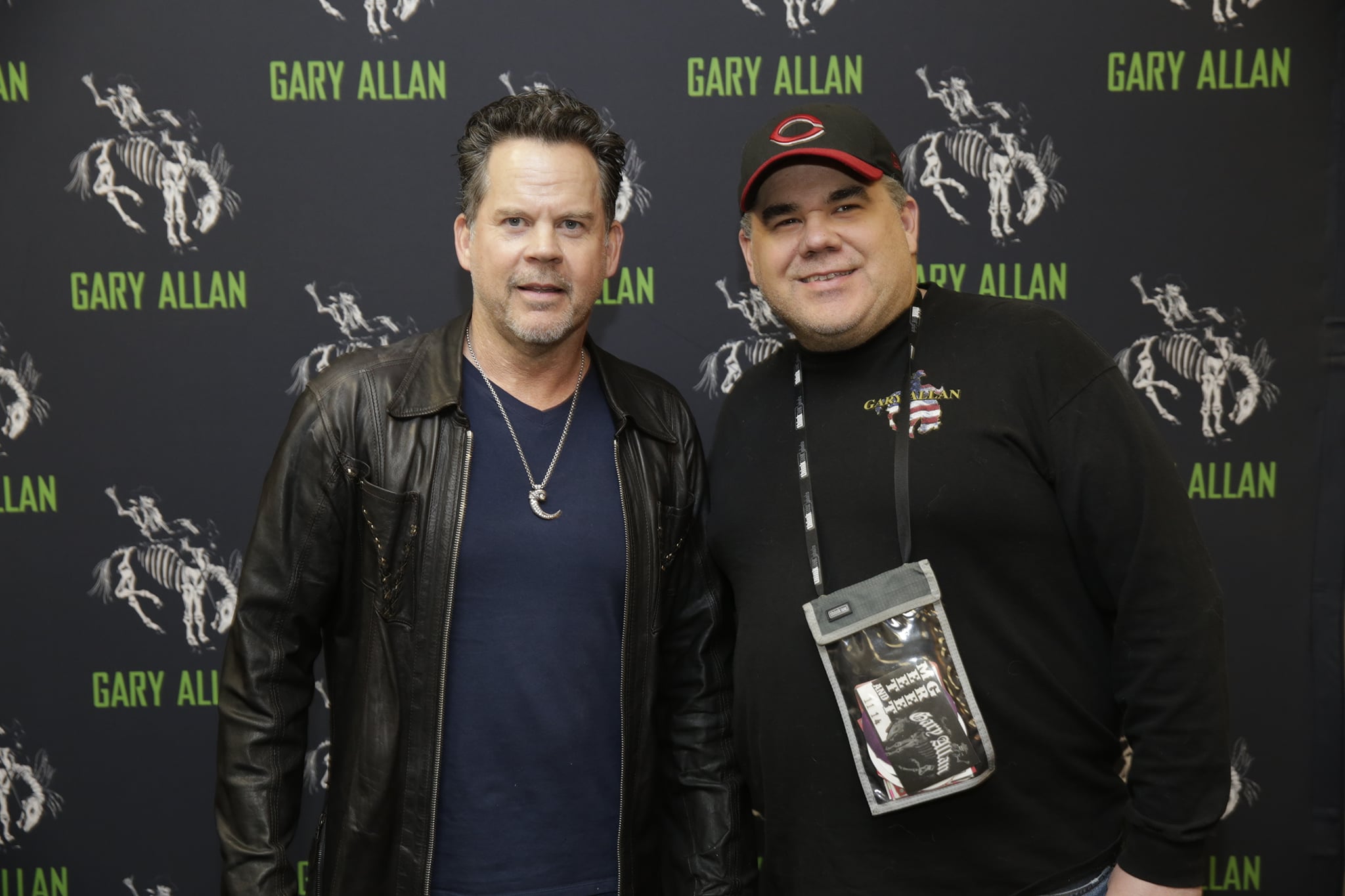 Little did I know that night that it would be almost 2 years before I would see you play again. The time was hard on us all in a lot of ways. For me, the loss of live music was the hardest thing to take (luckily.) The fog lifted and I was back to attending and covering shows in July of this year. I got to see some big acts including Jimmy Buffett, Shinedown, and The Black Crowes. But things were still incomplete. I needed a Gary Allan show…or two! Thankfully, I did not have to wait too long. 666 days later (cryptic, I know) I was able to see you and the guys play at The Rose Music Center in Huber Heights, OH on 9/10/2021, and again at the BB&T Arena in Northern, KY on 9/18/2021. I don't know how to put into words what those shows meant to me. Your music has been a constant in my life for the past 20 years. Live shows had just become the norm. But when that was taken away…it was then when I truly realized what you and your music mean to me. I know, it may sound over-dramatic, but it's the truth. I had tears of joy in my eyes on that first show back. Every song you and the guys played on both of those nights was like seeing an old friend after two years. And after 666 days, I felt complete at last.
So what is the point of all of this? I guess I  just wanted to try to explain to you how much you and your music matter to me, to my family, and to all of your fans around the world. And I just want to thank you for it all. As my sister says, "that man sings my life." That's the truth. From "The One" to "Life Ain't Always Beautiful," and let's not forget "Bourbon Borderline," you have been there through it all. Wedding days, funerals, and drunk Saturday nights in The Music Room. I have been fortunate enough to meet you at shows and Fan Club parties, but my hope is one day to raise a glass with you and to say thank you in person. Congratulations on the new record, Ruthless, and for always forging your own path. Thank you for it all, Gary.