Gary Allan: 6/23/17 – The Rose Music Center – Huber Heights, OH
The effects of Tropical Storm Cindy made its presence known as it poured rain over the Huber Heights area most of the day on Friday. As the rain continued, and the hours went by, fear grew that the Gary Allan show scheduled for later in the evening at The Rose Music Center could be in jeopardy. After all, Allan's performance the night before in Oshkosh, Wisconsin was canceled due to rain. But on the drive up to the venue, the clouds began to part and clear skies appeared. Like the singer's song says, "Every Storm Runs Out of Rain" and Tropical Storm Cindy was no different. This night in Huber Heights, OH the show would go on…and what a show it was!
Gary Allan and his band hit the stage around 9:15 pm with a medley of "Tough All Over" and "Nothing on but the Radio," and then continued to deliver one hit song after another for the next hour and a half. During the twenty-two song set, Allan switched from his sharp looking Gretsch electric guitars for the more rowdy drinking anthems to his trusty Gibson acoustic for his signature heartbreak tunes. When he didn't have a guitar strapped on trading licks with members of his band, Gary was working one end of the stage to the other much to the delight of his fans. While he has been a great singer from day one, it is amazing to see how he has evolved as an entertainer over the years. Given the fact that Gary has been recording music for twenty years now since his 1996 debut album, "Used Heart For Sale," it is easy to forget just how many great songs he has recorded over the course of his career. In case anyone in the crowd had forgotten, Gary reminded them along the course of the night. From his first single back in 1996 "Her Man" to his just-released track "Mess Me Up," Allan just about covered it all. Gary even surprised the audience with a cover of Dwight Yoakam's "Fast As You" paying tribute to his California roots. The only thing missing from the set was a song from the 1998 album "It Would Be You." (Gary, if you reading this… But in all seriousness, Friday night's show was a tribute to the depth and staying power that Gary has managed to maintain for two decades now.)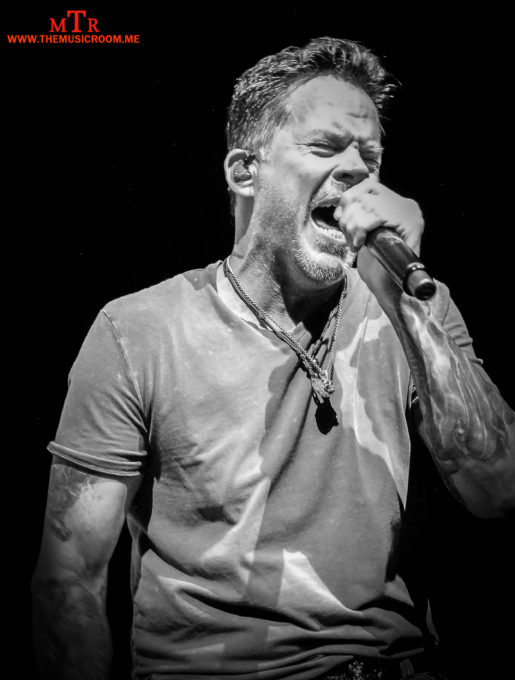 Establishing an identity and sticking to it is not something that many have managed to do as a country artist…at least not with any lasting success. Given the fickleness of music row, the country genre has been the victim of fads and trends over the years. From hat acts to bro country, country music has a very broad definition these days. However, Gary Allan has always stuck to his guns. This is not to say that it hasn't cost him over the years. No matter how much he may deserve it, he will most likely never receive a nomination, let alone a win for one of the higher honors of Country Music award shows. I once had the chance to ask him during a fan event years ago if it bothered him to be constantly undervalued and overlooked by the establishment. In true Gary fashion he said no, he just doesn't play golf. While there may not be CMA or ACM trophies on his mantle, the true tell is the fact that while many of Nashville's poster boys have come and gone, Gary Allan continues to make new music his own way, and judging by the reaction of Huber Height's crowd, that's just how his fans like it. In fact, Gary told the crowd that he has finished his work on a brand new record and is just waiting for everyone else to finish their part. To make things even better, Gary told me a few months ago that the new album would be his first to be pressed on vinyl!
Friday night's show proved two things. Every storm does in fact run out of the rain, but there is no stopping the hurricane force that is Gary Allan.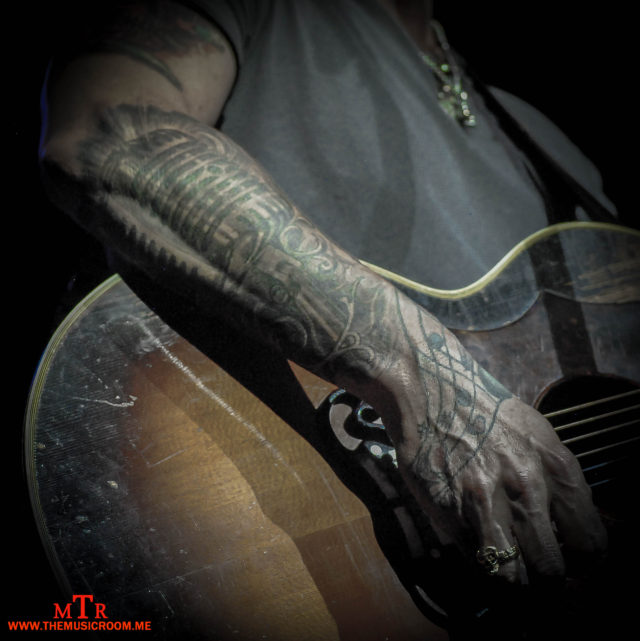 Gary Allan – The Rose Music Center, Huber Heights, OH – 6/23/17
– Tough All Over
– Nothing on but the Radio
– Man to Man
– Guys Like Me
– Do You Wish It Was Me
– Smoke Rings in the Dark
– Sand in My Soul
– It Ain't the Whiskey
– Half of My Mistakes
– Her Man
– Get Off on the Pain
– Mess Me Up
– Songs About Rain
– Watching Airplanes
– Learning How to Bend
– Life Ain't Always Beautiful
– Best I Ever Had
– Man of Me
– Right Where I Need to Be
Encore:
– Every Storm Runs Out of Rain
– Fast As You (Dwight Yoakam cover)
– Drinkin' Dark Whiskey

www.instagram.com/garyallanmusic