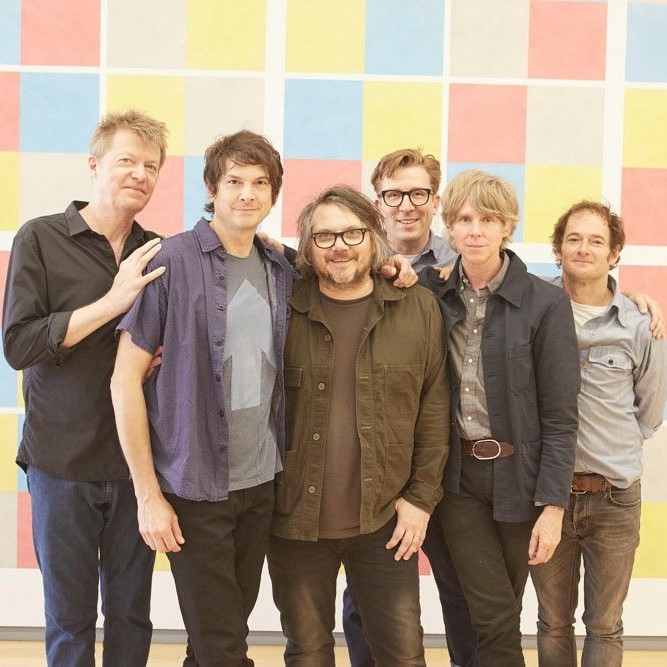 25 YEARS OF WILCO
by Ric Hickey
Arguably one of the most influential American bands of the past quarter-century, 2020 marks 25 years of Wilco with the silver anniversary of their debut album A.M. this month. Emerging from the ashes of the critically acclaimed yet criminally underappreciated Uncle Tupelo, Wilco's evolution has taken them from Alt-Country to Dad Rock and beyond.
Wilco's frontman, singer/songwriter Jeff Tweedy has emerged as a seminal figure in the American alt-rock scene. This writer has had the good fortune of running into Tweedy on several occasions and found him to be exactly the soft-spoken, down to earth humble guy you think he is.
In the band's early days they experienced a remarkably swift ascent, their subsequent career arc more intriguing than an epic novel, coinciding with a time when the music industry underwent the greatest sweeping changes in its long history. Wilco succeeded not just in direct defiance of the industry's collapse, but only grew in popularity all while pursuing their own unique path, never chasing trends, and releasing several of their finest records in succession during that time. Each of their first few albums is a quantum leap from the one that preceded it.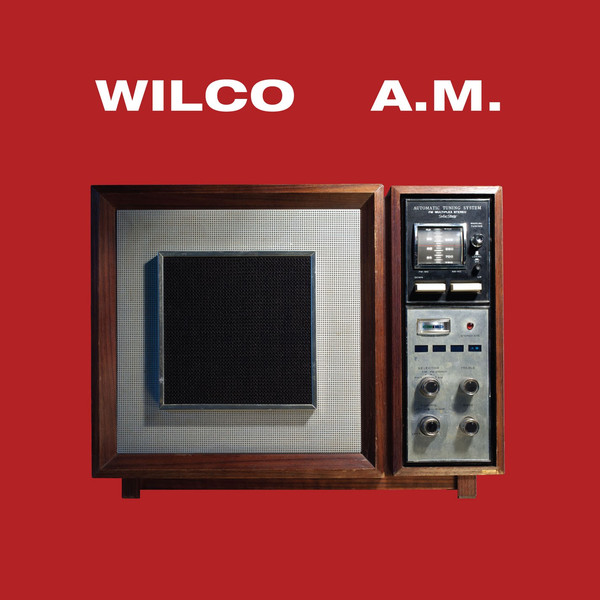 That trend began with their sophomore release, 1996's Being There, a double CD that's all killer, no filler. You can practically hear the band turning itself inside out, and not for the last time, discovering very soon after the arrival of guitarist Jay Bennett that his color, accents, high energy, irreverent humor and mastery of contrast was the perfect foil for Tweedy's songwriting. Over time, fans would see Tweedy and bassist John Stirratt as the only remaining original members of the group as the band's line up changed several times and only settled into a solid sextet around 2004.
After the high-risk, lo-fi, rough and tumble, pensive and punch drunk embrace of Being There, Wilco's third effort, Summerteeth rang in 1999 with an unexpectedly high gloss production. (Perhaps the album's title was a sly reference to that?) It was like the band had a nice shave, shower, and a new suit. Still great, but unexpectedly clean!
Here is also when the band's College Rock radio hits began to slowly pile up with a loose collection of fan favorites rising to the top and becoming Wilco concert staples. It also must be said that Wilco allowed fan taping at their shows from the early days, as well. Though they have always existed on their own turf, well outside the Jam Band scene or any other for that matter, this act of kindness and reciprocity only endeared them to their growing and loyal fan base even more as the Wilco obsessives began recording, collecting and trading shows.
2001 saw the arrival of percussionist extraordinaire Glenn Kotche, who singlehandedly lifted the band's sound to even greater heights. Many consider the band's Yankee Hotel Foxtrot album from that year to be the band's magnum opus. Around this time a camera crew followed the band during what was arguably the most dramatic year of their existence, the result being – in this writer's opinion – one of the greatest Rockumentaries of all time, I Am Trying To Break Your Heart: A Film About Wilco.
In the early 2000s, Wilco replaced Bennett with virtuoso Nels Cline on guitar. Cline's profound influence took the band's already expansive sound and made it even deeper, wilder and wider…somehow keeping the early band's Punk Rock slash and burn ethos alive with incendiary Jazz chord solos and fiery sheets of sound.
Dig deeper into Wilco's history and there is always drama to spare in the margins and behind the scenes, from Tweedy's battle with addiction to Jay Bennett's dismissal from the group and personal descent resulting in a 2009 drug overdose. Since 2004 the band has released seven more albums, with A Ghost Is Born from that year and 2007's Sky Blue Sky the clear standouts. Their name is far from a household word, but many would argue that Wilco is one of the finest American bands of the past quarter-century.
RECOMMENDED 25 YEARS OF WILCO LISTENING:
MUST-SEE 25 YEARS OF WILCO VIEWING: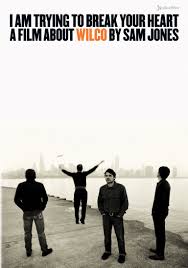 ---
Personal recollections from my 25 years of Wilco fandom:
August 17, 1995: I showed up just after 12 noon at Riverbend here in Cincinnati to catch Wilco's 2 pm set on the small side stage. It was their first day on the tour and Black Crowes' frontman Chris Robinson was thinking the same thing. Though the Crowes headlining set on the main stage wouldn't take place until hours later, the rail-thin singer looking blown out, red-eyed and hungover wandered through the crowd and right up to the stage. Even in these early days, there was already a lot of buzz about Wilco and it was apparent from Robinson's presence in the crowd that we all were eager to check them out.
February 27, 1997: Of the many times I have seen them in concert over the years, I must point to Wilco's 1997 appearance at Ripley's as the best show I have ever seen them perform. They were on fire that night. Tight but totally off the rails. Tweedy so drunk he fell off the stage. A couple of times. That night was one for the ages. Maybe one of the best shows I've ever seen. Certainly in my Top Ten. That band, at that time, touring in support of Being There, all of us in a confined space and drunk as hell. It was like standing really close to a fire. I knew it was probably wiser to stand at a safe distance, but it was one of those gloriously drunken nights, walking distance from my apartment at the time, my heart and ears overriding all conventional logic, I remained front and center, thrashing in time with the music and the mosh pit, ducking out periodically to hit the bar for another shot.
May 5, 1999: I was working at Mole's Records on Short Vine, listening to a Wilco bootleg in the store in anticipation of their appearance at Bogart's that night. I stepped into the backroom for a second and when I emerged Tweedy was standing right in front of me with a big smile on his face saying, "CAN I GET A COPY OF THIS!?" He totally busted me listening to a bootleg of his band. I stammered for a moment, only able to blurt out, "It's YOU!" (I'm not entirely sure even now if I meant "this music we're listening to is you" or "O my Gawd, you're Jeff Tweedy"!) We shared a laugh about him busting me but he was totally cool with it and very curious what show it was that I was listening to. (It was the audio from a recent HBO broadcast.) I asked if they would play "She's A Jar" for me at the show that night and he said, "Absolutely." Later I got a soundboard recording from the Bogart's show that is missing only one song, "She's A Jar". My fave track of the time fallen prey to the inevitable tape flip at the soundboard.
October 7, 2006: Wilco's performance at the Tall Stacks festival was a barnburner too. Any time Nels Cline takes the reins for "Impossible Germany", you know you're in for a ride.
Many years later I ran into Tweedy backstage at Bonnaroo 2007. I don't remember the substance of our conversation, only that he was still the same humble guy I'd first met many years earlier. On assignment for CityBeat at the time, it was something of a taboo to break from my professional role in the press corps to total fanboy. But Tweedy didn't care, stopping to chat with me for several minutes in the blazing Tennessee summer sun, and even posing for a picture.