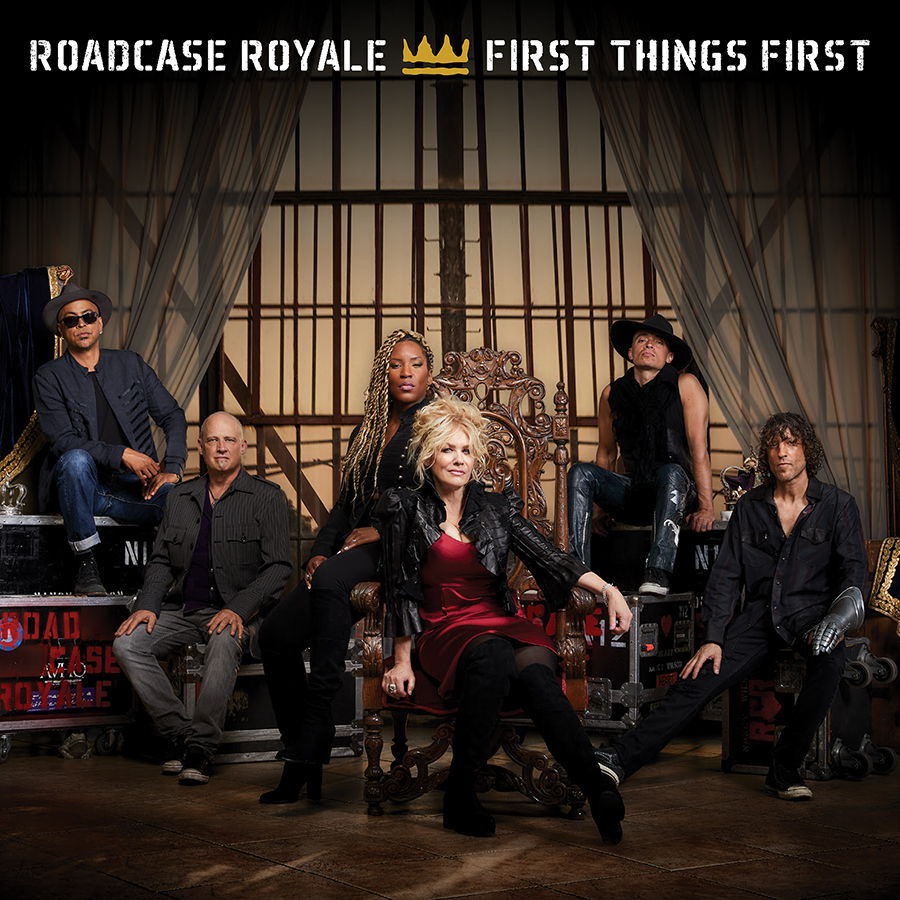 They say that lightning never strikes twice. Well, in the case of Nancy Wilson, lightning has just ascended down with a huge current of electricity. Obviously, Wilson's first strike of success was when she and her sister came on the scene with the legendary rock n' roll hall of fame group, Heart. But during the current downtime in the Heart camp, Nancy has formed a brand new band called Roadcase Royale and they are awesome!!
The band is set to release their debut album "First Things First" on Friday, September 22nd. The record is a powerhouse filled with big guitar riffs, melodic hooks and the perfect blend of rock n' roll and soul that will leave your speakers wanting more. The record's leadoff single "Get Loud" offers listeners an idea of what to expect from the rest of the record. It is a powerful anthem for change. The song is big, bold and well…great. From there the record only gets stronger with each track. I love that the band chose to put ten strong songs on the record, as opposed to going the route of 15 or 16. These types of records hit the listener where it matters and then leaves them wanting more. This is a record that you will find yourself playing over and over. The songs are just that good. Check out the soulful "Hold On to My Hand" and the rocker "Even It Up." If you only give one song a chance, make it "Cover Each Other." That will be all it takes to get what this band is about.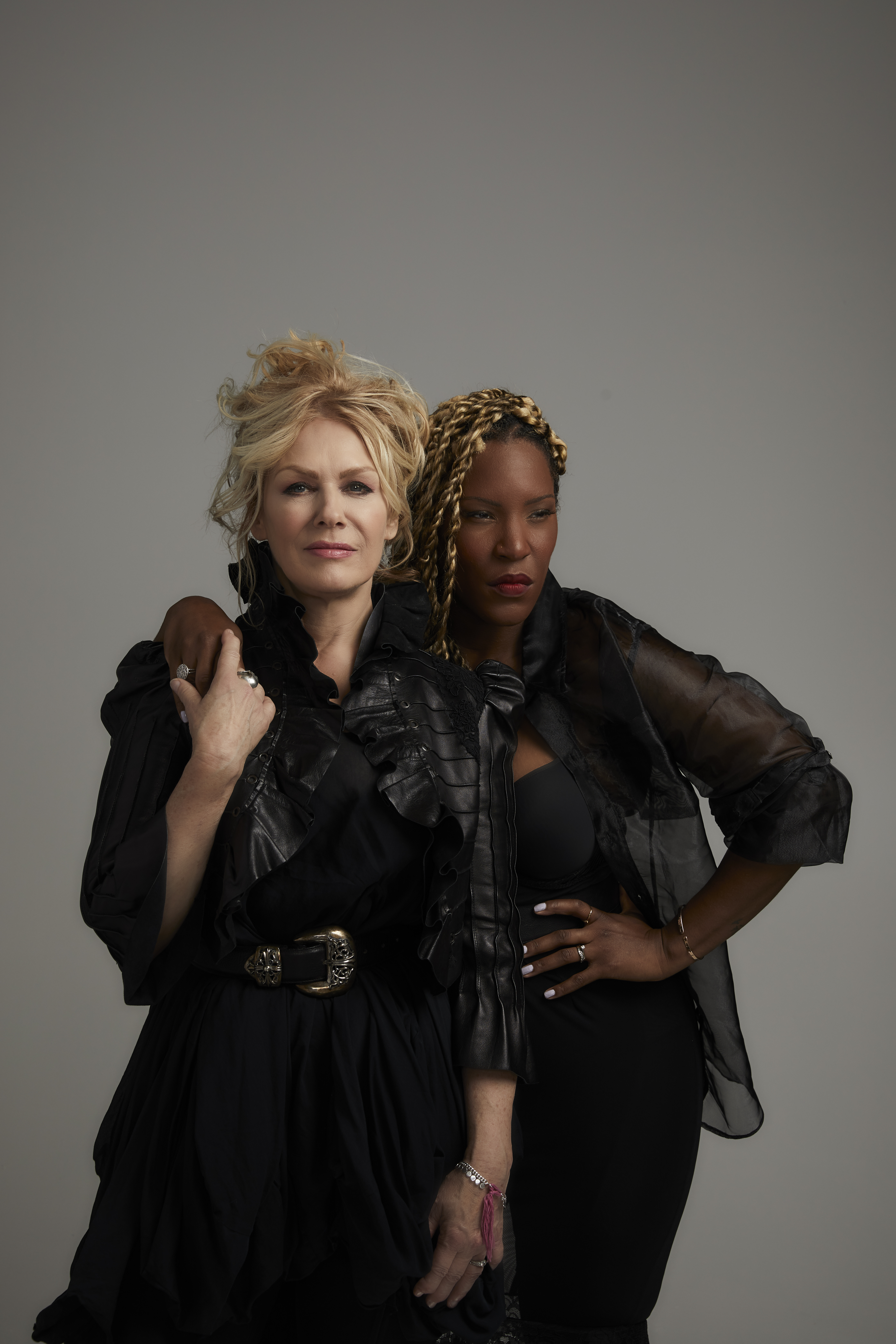 While any project that features Ms. Nancy Wilson is worthy of attention, this band is not just about the iconic guitarist. Joining Wilson out front is the ultra-talented and soulful Liv Warfield. Want to know how good Warfield is? Once Prince heard her singing, he sought her out and made her a part of his New Power Generation. Liv is one of the artists where you just believe everything she sings because she puts so much emotion behind every note. Warfield and Wilson are great on their own but are a category 5 force to be reckoned with when they get together. The group actually did a cover of Heart's "These Dreams" on the record. While my first reaction was that a Heart tune on the record was unnecessary, it is pretty cool to hear the classic song take on a new vibe with these two ladies singing on it together.
Roadcase Royale is not just about the ladies. The band is rounded out by a talented bunch of guys consisting of Ryan Waters on guitars, Dan Rothchild on bass, Ben Smith on drums and Chris Joyner on keys. The guys are not just background noise. Their playing is essential to the sound of the band. Their playing is featured throughout the record. The best way I can describe the makeup of Roadcase Royale is to think of The Black Crowes with two bad ass ladies fronting the band. Yeah…I have your attention now, don't I?
The record, "First Things First" drops on Friday, September 22nd with a vinyl release to follow later this year. I say that because you will want this one in your record collection. The group is now on tour with legendary Bob Seger. The tour will be playing here in Cincinnati on Thursday, September 21st. So you can see the band on Thursday and then buy the record on Friday!! Get your tickets here.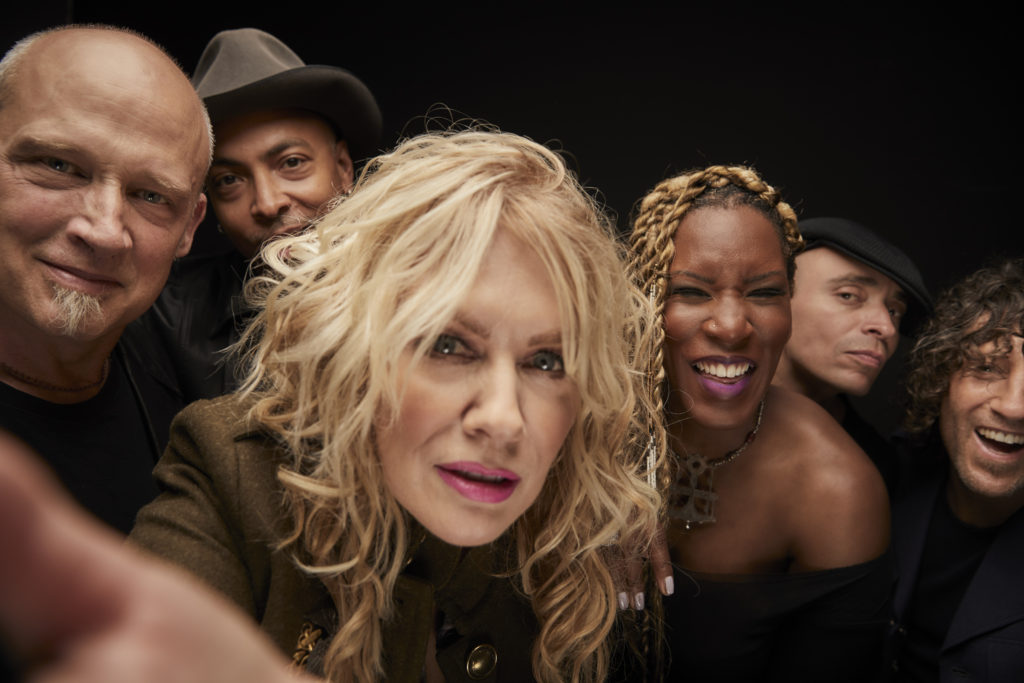 www.facebook.com/roadcaseroyale
www.twitter.com/roadcaseroyale