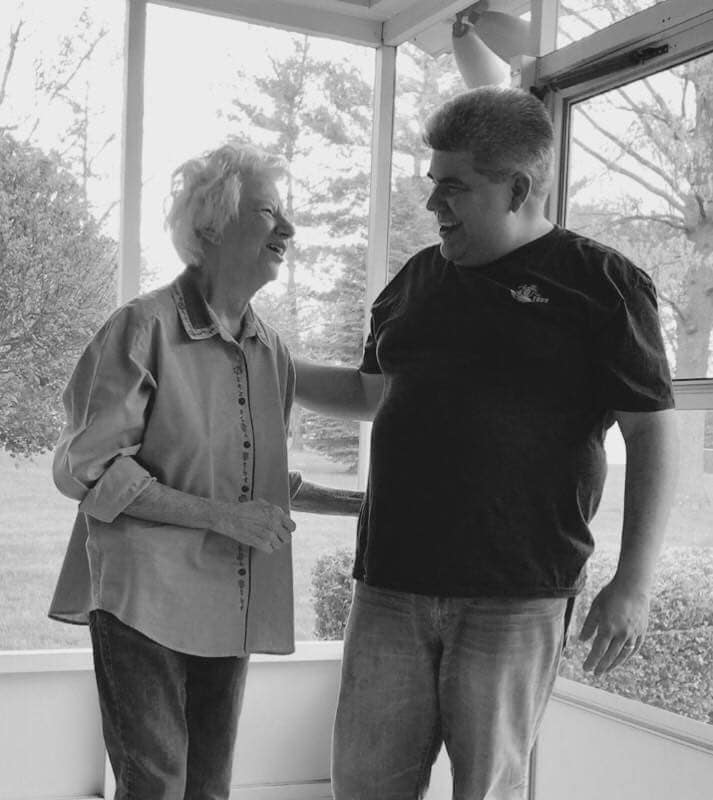 As I write this, it is about 45 minutes away from the third anniversary of my mom's passing. I thought it would be a good time to look back and reflect on the past and to explain what it is we want to do in the future. I guess there is no better place to start than from the beginning. I come from a family of music lovers. It's been instilled in me for as long as I can remember. My mom and dad brought us kids up on music and it has been something that's always been special to us ever since. My dad worked at Ford for 30+ years…seven days a week, 12 hours a day. Mom took care of the house. She took care of dinner, she took care of our school stuff, and just about everything else around the house. That's just how things worked around our house. As the years went by, we all get married and moved out. Dad finally got to retire and my parents were ready to enjoy their lives together. But that plan did not last long, as mom would suffer a stroke not long after dad retired.
That started about a six-year period of a lot of hard knocks for my mom, my dad, and the rest of our family. Prior to that stroke, we had probably seen some signs of possible dementia with my mom, but it definitely began to show its full effect during those next six years. Over the course of those years, mom was in and out of hospitals and nursing homes for various issues and conditions. The one thing that was a constant, no matter where she was, was that my dad was always by her side. Wherever she was, he would be there with her all day and into the evening until my sister or I got off work and came to sit with mom so he could go home to grab a quick shower and a sandwich from a fast food place that was on the way. Maybe…just maybe he might sit for a moment to take down a beer or two before he came back to spend the night with mom in a dark room. Dad became the caregiver. The roles had been reversed and dad stepped up in a big, big way. I can't imagine it was easy at first for him to know how to do it, but man he did it so well.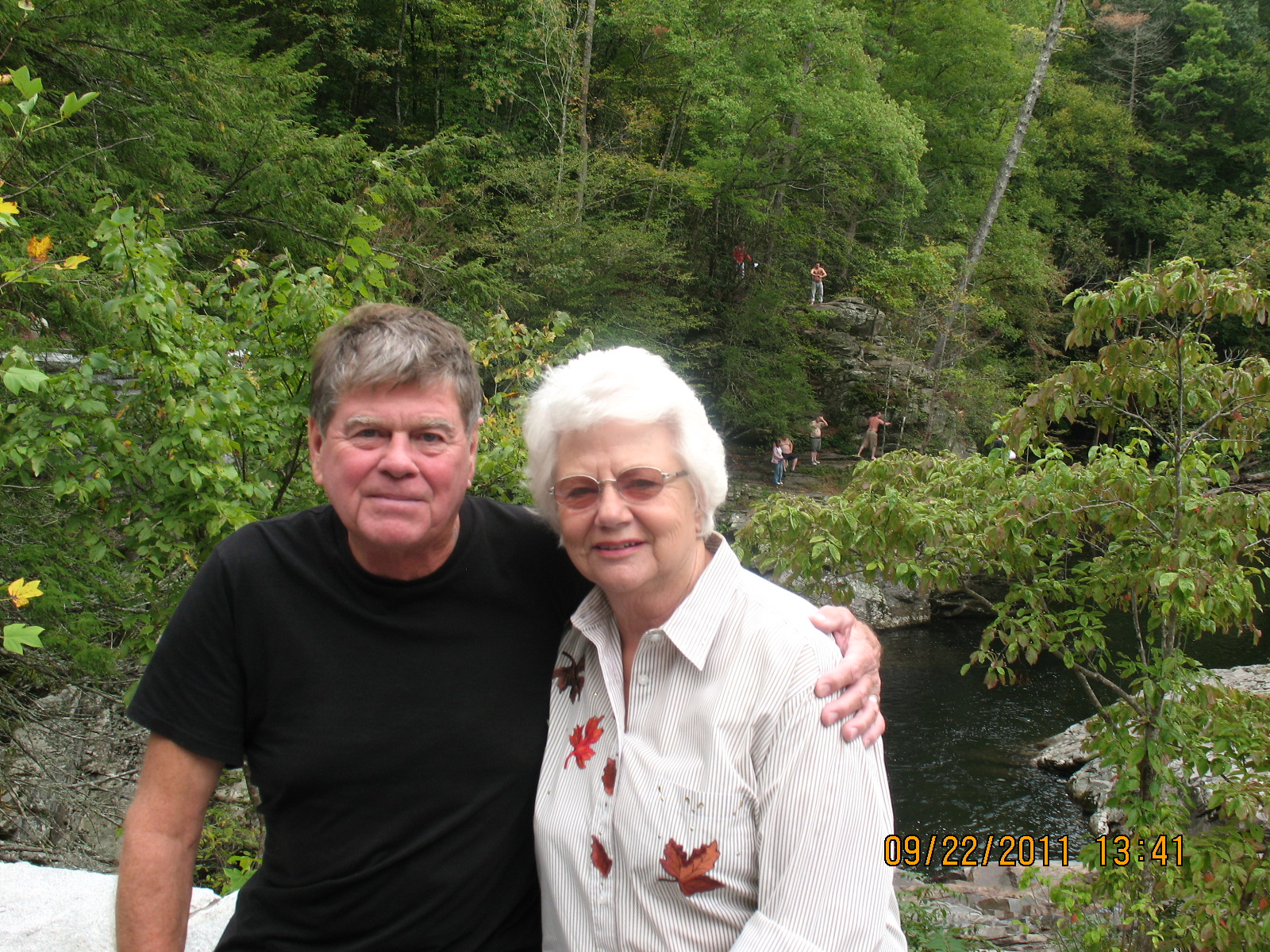 A lot of times the family would all be there together, whether it was at the house or at a nursing home or hospital. At the house, dad had an Alexa device that my sister had given him one year for Christmas. During those times when we didn't know what to say or what to do, someone would call out a song for it to play. We would all sit and listen finding comfort in the few minutes the song played. When it was over,  someone would call out another one. Even mom, no matter how bad her dementia had gotten, would enjoy the music as well. The power of music, right? She would sing. She would smile. She knew those songs.  The music was a bond during a very hard time. It filled the dark nights. It filled the difficult moments. It filled the feelings of anger and sadness. The music was like a ribbon that just interweaved through those moments. Maybe even at the time, we didn't realize how important it was, but I can look back and see it now. Music was so, so vital during that time.
Here is another way that music helped us during that time. As I said earlier, my sister and I would try to alternate nights to go and sit with mom so dad could have a couple of hours to go home. Not that he asked for much. All that man wanted to do was go to church and just have some company. That's all he really ever asked to do. It wasn't always easy. I mean, we had to work and life kept on happening, but we always found a way thanks to both of our families. We just made it work. But there was one night when our favorite artist, Gary Allan was playing a show really close to us and we both wanted to go. Even though she really wanted to see Gary, she told me to go and enjoy it. But I knew it was one of those things that we had to do together. But we would not leave dad on his own, so we found someone to sit with mom in the nursing home while dad got a break. We were off to see Gary Allan!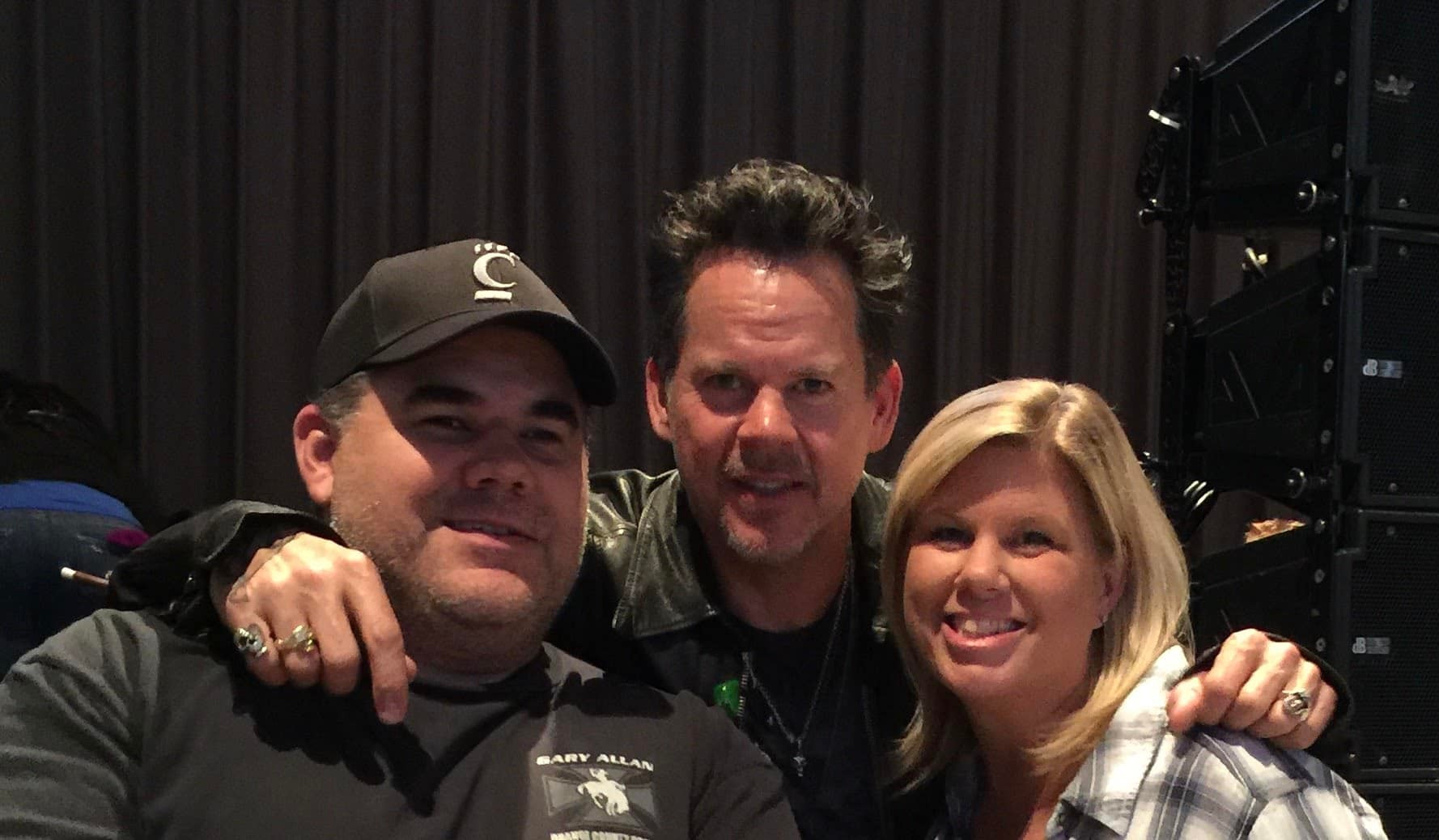 I should mention that we did not have tickets to get into the show. The concert was a benefit for first responders. We knew that we would likely not get to see Gary, but if we could just hear a little bit, it would be worth it. We sat behind this black curtain that blocked off the concert from the rest of the room. We could hear the show, and that was enough for us. We were just so happy to be there. And as we were sitting there, we saw the shadow of someone walking towards us.  Man, we're busted! We thought we were getting ready to be kicked out, but to our surprise, the kind person actually waved us in to go sit and watch the show. It's hard to explain why this was so important to us. I mean, I have been to hundreds of concerts, but this night for my sister and I…it was therapeutic. You know, it was just what we needed. It was a release.  It was an escape from our reality, if only for a couple of hours. We actually got to meet Gary that night and it was just such a great feeling in our hearts knowing that we were doing it together. There was probably some guilt there as well for being so happy, but it is a moment that we will never forget.  Of course, as soon as the show was over, we went to the gas station to pick up some tall boys and went back to the nursing home where we sat with mom and dad in the dark. We cracked open those tall boys and started calling out Gary Allan songs. There came that ribbon of music again, that ribbon that was the soundtrack to that night just sitting in the dark together.
So fast forward to the end of that six years. Mom had fallen and broken her hip. The doctors told us, "We can fix the hip, but we can't promise you that she's gonna remember that she knows how to walk." That was so strange to us, but sure enough, that's what happened. We then had the option of putting her in a nursing home. But dad had a hospital bed brought into the house and turned the family room into mom's space filled with everything that she needed. Mom couldn't leave that bed for anything. She had to be assisted with everything. Imagine the things you would need to help do. Dad did it. Dad did it, and we learned to do it too as much as we could. Not near as much as he did, but we learned to do things enough so that we could try to help him. And again, those nights, those days or whatever, when we were sitting there in the house, that little music device brought us so much comfort. I don't even know if that is the right word, but it was so important to us…the music. The very last night that mom spent in our house, we were all together and music was playing.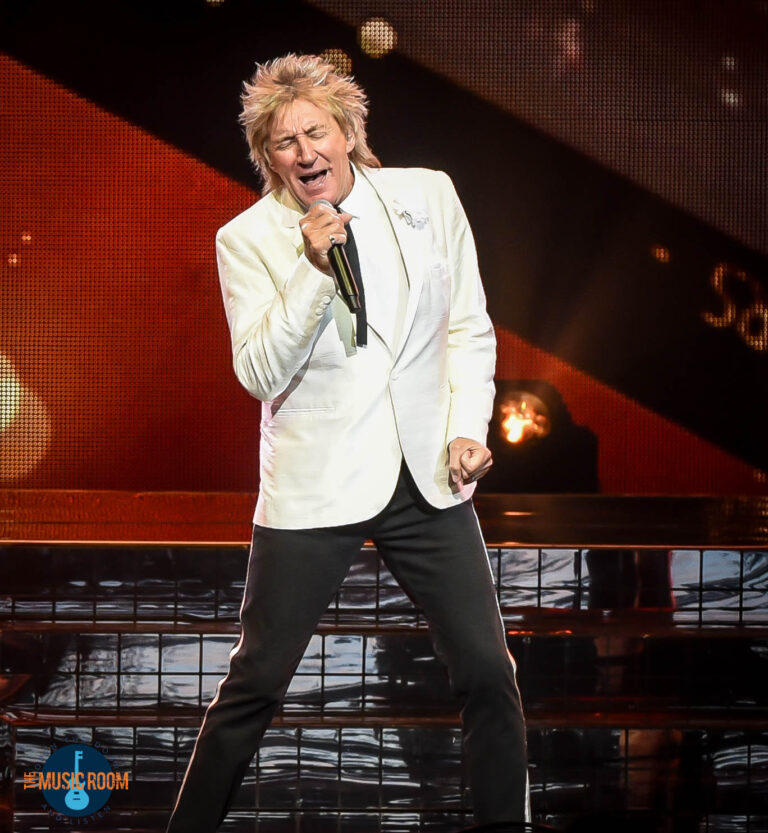 So today here at The Music Room we are announcing the Rhythm of My Heart Project. Why the Rhythm of My Heart?  Because Mom and I loved Rod Stewart. We would go see him anytime he would come to town. Her favorite Rod Stewart song was, "Rhythm of My Heart." Considering that care comes from the heart and how music can soothe the heart, it seemed like the perfect name. We know there are people tonight that are sitting there with loved ones, whether it be a spouse, a parent, a child, or a friend serving the role of caregiver. We know there are some really quiet moments and some really dark moments and some really sad moments. And we just want to offer that ribbon, that ribbon of music to intertwine through those moments to hopefully maybe soothe some of those moments and to offer some comfort.
So the Rhythm of My Heart Project is just a way to honor these Rockstar caregivers that are sacrificing themselves and doing everything they can to take care of their loved ones through a small gift or gesture of music. If you know someone who is taking care of a loved one, we would very much like to hear about their story and how music is important to their lives. You can nominate a Rockstar Caregiver by e-mailing us at tony@themusicroom.me. We will look for ways to offer a gift of music to situations where we can. We don't know what the gift will look like, as it will likely be different based on each person. That is why we would love to hear about their favorite band, song, music memory, or any other music-related piece of information so that we can find a special gift just for them. We look forward to honoring the Rockstar caregivers out there through the gift of music!