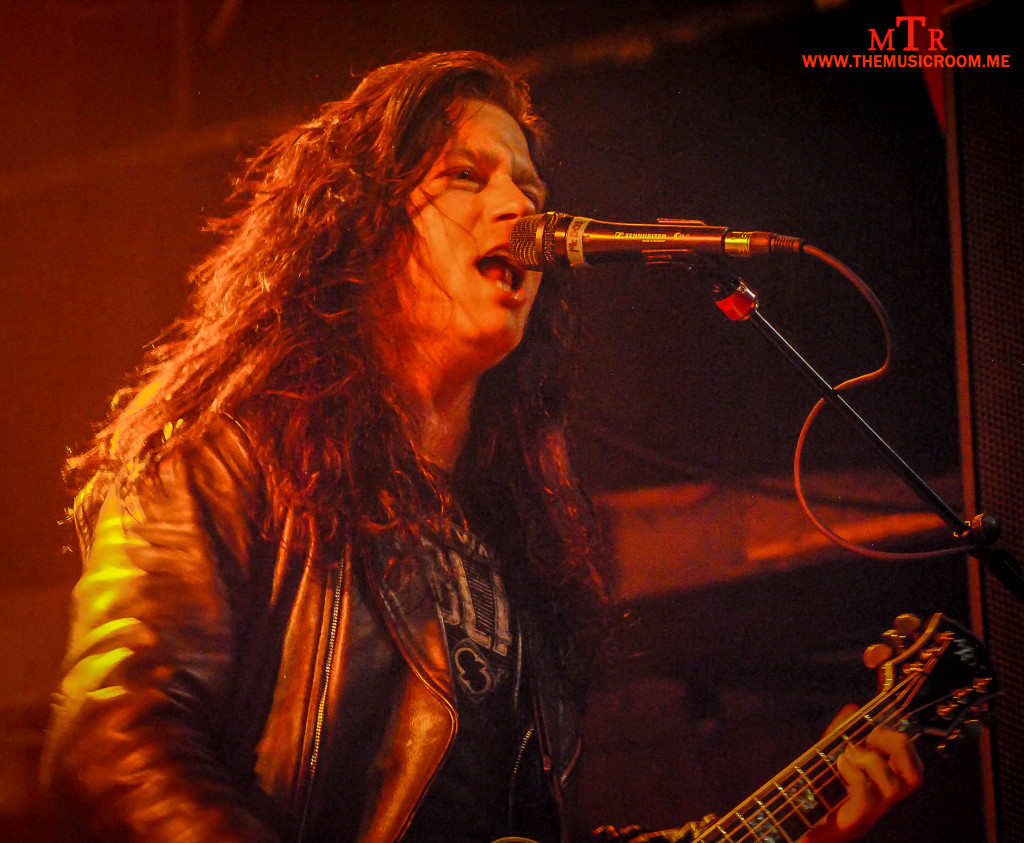 The Music Room: I'm here with Marty McCoy from Bobaflex. Man, thanks for taking time out to talk to us.
Marty McCoy: Thanks for taking time to come see us.
TMR: We're getting ready for the big show tonight at Bogart's
MM: Yeah, nice venue.
TMR: Let's start off by talking about the new record, "Anything That Moves." It's going to be about a year since it was released last July. It's a hell of a record. I have to admit, I am new to Bobaflex, probably in the last six months or so…
MM: Right on, right on.
TMR: In listening to your back catalog, this album seems to show a lot of growth for the band.
MM: It's one of the best times I had making a record. We produced it all ourselves. We're on our own record label, BMX records (Bobaflex Records), so we were able to do whatever the hell we want. When you're writing in the studio, it's a lot of fun. You know, we've been doing it for a long time so we weren't worried about radio. We could just do what we wanted to do and it turned out really well. Everybody writes in the band. We just came together in the rehearsal space for about two and a half months.
TMR: It's interesting that you produced this one yourself because the sound is so much crisper and big.
MM: Yeah, we're getting better at it. It sounds more live. We came right out of the rehearsal space and into the studio. Like I said, we had a really good time doing it and I think you can hear that. It doesn't sound stressed out. We made some money on the last couple of records, so we weren't freaking out about time. We got to relax and have a blast doing it. I can't wait to do another one.
TMR: As good as the rocking tunes are on there, there some other tracks like "Spider in the Dark," "Show Me," and "Turn Me On" that show another side of the band.
MM: Yeah, we've been at it for fifteen years, so the little genres that you get put in…we're over that. There is heavier stuff on the record, but having three different singers we can do anything we want. We want the album to take you on a little journey instead of being the same song over and over, or beat you over the head with the same beat.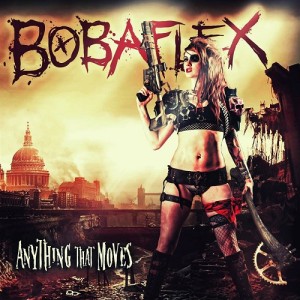 TMR: That is a good lead in to my next line of questions. You guys have been at it since '98. Rock n' roll went through a period where everything had to be labeled. Whether it was nu-metal, hard core, or rap-metal. It couldn't just be rock and roll, and that finally seems to have changed a little bit.
MM: I pushed that for a long time. People would ask, what kind band are you in? I said rock n' roll. Then they would be, are you heavy metal or nu-metal? I said rock n' roll over and over again. Like the King of Pop, Michael Jackson, I just pushed it down everybody's throat. ROCK AND ROLL!!
TMR: A lot of bands changed in order to fit a mold, and its kind of cool that we are in a time now where bands don't have to do that. Maybe it's the decline of the traditional label being what it once was, I don't know. Do you find that it's easier to be rock band now compared to then?
MM: Oh God yeah. In the 90's if you were a rock band you got dubbed that 80's metal bullshit. Hair metal and all that stuff. It's definitely easier now. I think too, the attitude of we don't give a fuck goes a long way. If you stay true to your roots and say we don't give a fuck…what label you want to put on us, or what you want to say about us, it goes a long way.  If you stand behind it people will gravitate toward you.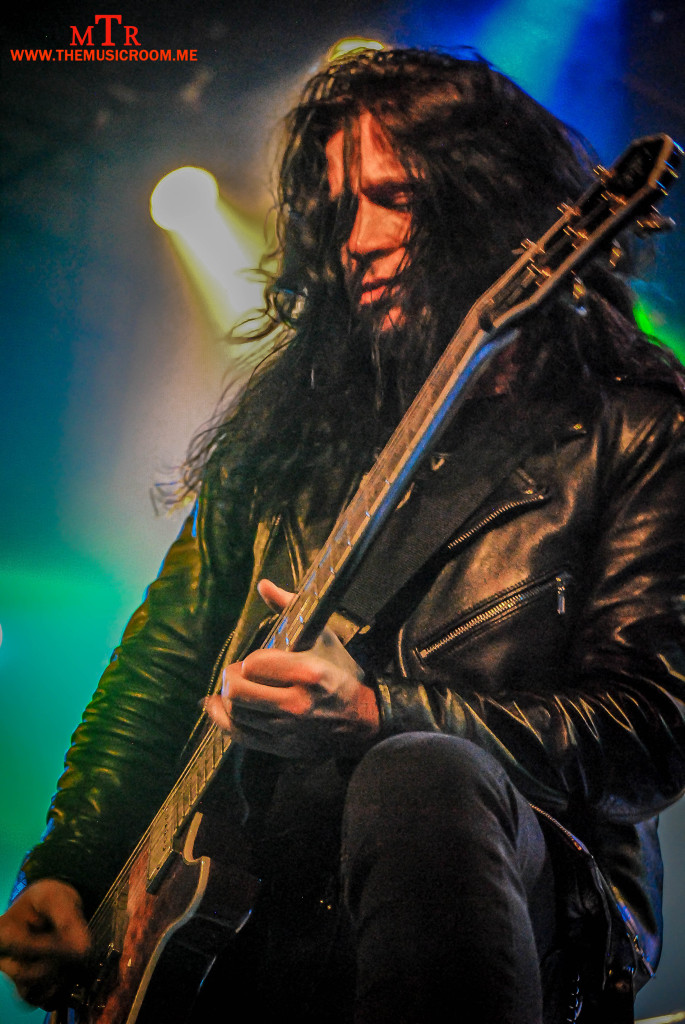 TMR: A lot of those bands that changed to fit the mold are gone.
MM: Yeah, they are gone.
TMR: Buckcherry are one of those bands that stayed true to themselves and just rocked out…
MM: I love Buckcherry! Bands like Clutch and Buckcherry, they have that we don't give a fuck attitude. We're going to do what we do. You can show up, don't if you don't want to. I've seen both those bands sell out places two nights…three nights in a row.
TMR: You guys are road warriors. You are always out there touring. Matter of fact, I missed you guys a few months ago when you played here with Orgy. But word of mouth spread that Bobafex really killed it, so I knew I had to check you out.
MM: There are a lot of bands out there. I feel like with the labels having as much trouble as they are having…there are some out there that are really smart and that are doing well like Fueled by Ramen. They are younger, cutting edge labels that have been able to hit the curb before it started to turn. They are doing well. But bands in general…the internet is so saturated. There's no more MTV and radio stations are starting to…major cities are starting not to have rock stations anymore. My thing is, you get out there play and play well. That's the best way to get your name out there. We don't have a rich uncle, or thousands and thousands of dollars to squander on marketing and promotion. The best thing is to get out there and you connect with people. They see you live and they don't forget. It's a little time consuming, but it works (laughs).
TMR: I have to admit that I wouldn't be sitting here talking to you about music if it wasn't for my big brother. I was twelve years old trying to impress my older brother by saying I liked Ozzy or Twisted Sister. I started listening to the music, and before you know it I'm in my thirties and he's in his forties and we still have hour long conversations about Iron Maiden or Kiss. For you, what does it mean to be doing all of this alongside of your brother?
MM: It's the coolest thing ever. We're best friends and have been since we were kids. We don't fight. We don't argue. He's a really cool dude and we work well together. He's like chaotically creative and I'm a little more calm. So it works out really well and we have a blast. To be able to do this with my brother and have all of the experiences…I wake up every morning thankful.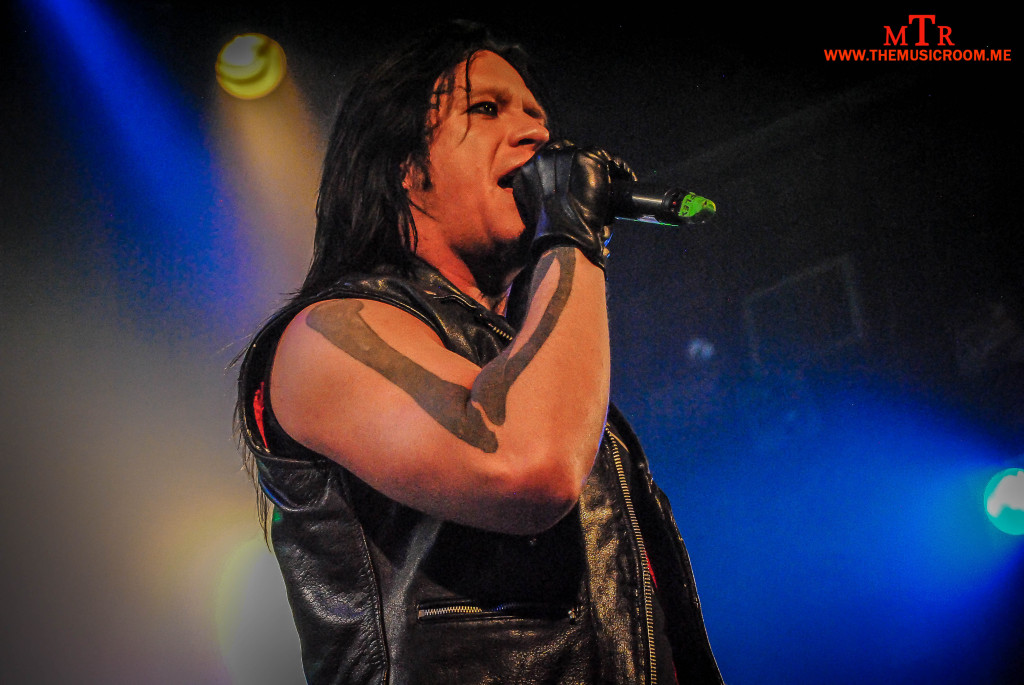 TMR: What is the writing process like? I know that you guys share guitar and vocal duties, so when you write do you have things in mind for yourself to sing or do you sometimes write and think that it would sound good for Shaun?
MM: Both ways. You know, everyone in the band writes. You have to show up for rehearsal on time or you might get left out, you know? There have been songs that I have written where I was like, this will be perfect for my brother and vice versa. Sometimes we'll argue about I want to sing this one, or I want to sing that one. It kind of works itself out. But we know where our strong points are as vocalists and what's going to be good for us.
TMR: I don't really want to dwell on the past, but you guys have been through your battles and struggles over the years.
MM: Absolutely
TMR: A lot of the bands that started when you did are long gone, and those guys are painting houses and stuff like that. What was it about Bobaflex that helped you guys get through all of the stuff and keep going? I mean, here you are today, probably stronger than you have ever been…
MM: Stronger for sure.
TMR: What was it that made you guys keep fighting?
MM: Once you get a taste of, even if its fifty people in the crowd singing your songs, once you get a taste of that you can't go back. We've been doing it for so long, I don't have any other skills. I mean, I work in the studio with other bands, but its music. It's what I do. When you're a musician you don't have to answer to anyone. Like girlfriends. They come and go. They say, are you going to do this forever? I say yes, this is what I do. Even if I'm sixty years old sitting on a bar stool singing songs in a bar, I'm in my happy place. Like you said, I can't build a house. It's just who I am and what I do.
TMR: So you have a few shows on your own, and then you hit the road with Ill Nino for a run. Are there any plans beyond that? Will you go back into the studio, or continue to hit the road?
MM: As far as making an album goes, I don't know if making an album makes sense for us right now, but we will definitely do E.P.'s. Like five or six songs, or some singles now and then. With Spotify, downloads and all that stuff, uhhh… albums are kind of a novelty. People are buying them, but it's not like it used to be. We'll do the Ill Nino tour and then we'll do The Road to Sturgis, which is awesome. I can't wait to do that. That will be the first of our headlining run, cause we've pretty much been direct support most of this year. It's been great, it's been awesome.
I think we're going to do this called the "Under the Radar Rampage." There's a new a new chart called the Under the Radar chart which is B and C markets, not the big cities. They're not the iHeart radio stations, but they're awesome. So we're going to hit all those towns and be the kings of the smaller markets. And when you do stuff like that people don't have to drive two hours to a major city. You're going to their town and it's a different vibe. That's where rock n' roll is starting to come back alive.

TMR: One final point I would like to get your thoughts on. Right now on rock radio Disturbed is blowing up with their cover of "Sound of Silence." Back in 2011 you guys did the same song on your record, "Hell in my Heart." Does it make you say, why those guys and not us?
MM: I'll tell you what, I love Disturbed. Anything that they do I am a big fan of. I met David Draiman when I was younger and he was cool as hell to me. When their cover came out, I liked it. It was different from ours, which is cool. What it's done for us is give us a recharge.
TMR: So you have received some benefit from it?
MM: Absolutely! Huge benefit. The first week it was out we had an extra 100,000 views of our video. It's given us a spark. I'm cool with it. I hear people say blah, blah, blah…Disturbed this and Bobaflex that. Neither one of us actually wrote that song, so you can do whatever you want. I think they did a great version. I love that band.
TMR: That's cool man. Well, I know you are getting ready to hit the stage soon. Before we wrap up, I am a first time Bobaflex viewer tonight. For someone who has never seen the band, what can they expect to see and hear?
MM: We're going to kick your ass through your shoulders. It's jaw dropping rock n' roll. There are no tracks, all real…all killer no filler.