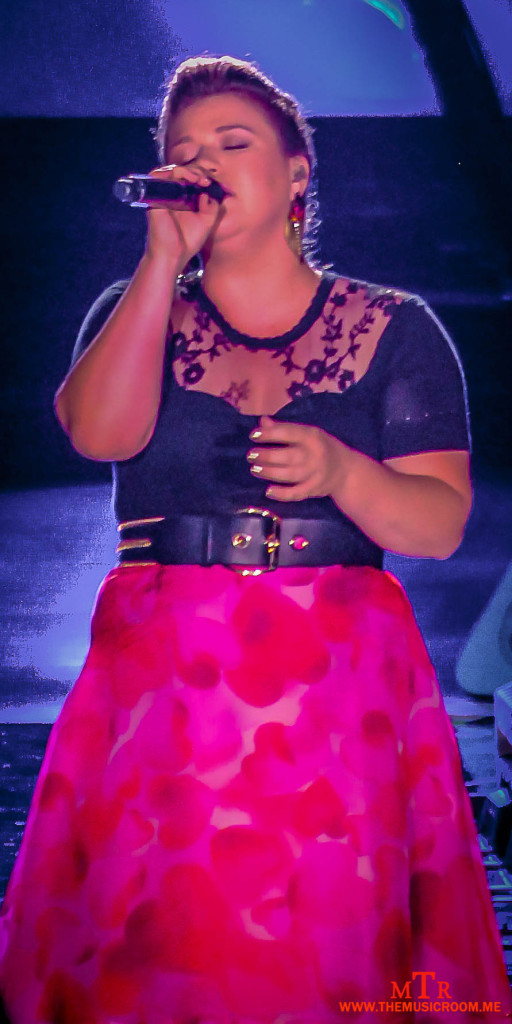 This past Tuesday night I hung out with a good friend. We sat outside and listened to some great music. We laughed some, we cried a little and as the night went on I didn't want it to end. Wait…I was actually at the Kelly Clarkson show at Riverbend Music Center on Tuesday night. If you were at the show, you could understand why I may have been a little mixed up there. Clarkson not only delighted all of the Kellebrities (Kelly Clarkson fan's nickname) in attendance with some of her biggest hits and new cuts from her latest album, "Piece By Piece," but she also made everyone there feel like she was one of their oldest friends. For just as big and impressive as Kelly's voice is, she has a personality to match.
In a review that I did on Kelly's latest record, "Piece By Piece," I had referred to her as the anti-diva. After watching her on stage I realized just how accurate that statement really is. Even though she  has a voice that puts her in an elite and exclusive group, she doesn't act like  most of the "divas" out there that possess a quarter of her talent. From her hair, her black and magenta dress, all the way down to her bare feet, she is uniquely Kelly Clarkson.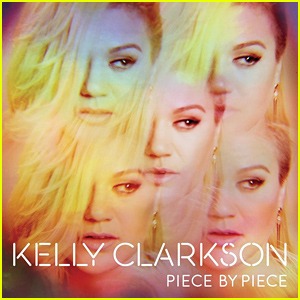 Tuesday's show was one of the best I have seen this summer for two different reasons. The first was the songs. Since her debut release in 2003, Kelly has released countless pop anthems and beautiful ballads. The set was full of her classic material with a nice selection of new material from "Piece By Piece." The set list perfectly showed that while Clarkson has a very impressive catalog, she is in no way a retro act. In fact, it's this reviewers opinion that the new tunes were some of the best moments of the night. My personal highlight was when Clarkson performed my favorite new track, "Tightrope," which she explained that she wrote for her husband. As Kelly joked, it was all very Taylor Swift. As if Kelly didn't have enough of her own material from which to draw, she delivered two covers, including an impressive version of Joe Cocker's "With A Little Help From My Friends."
The other aspect of the show which was just as entertaining as the music, was Clarkson's interaction with her fans in between the songs.  It was real and unscripted, and showed that the singer is just as genuine as she is talented. At times there was humor, like when she realized she had spoken a grammatical error and cringed because her mother, who was a school teacher, was at the show. There were also tears as Kelly broke down towards the end of a stripped down performance of "Piece By Piece," a song inspired by her father's abandonment. But even through the tears, Clarkson offered hope to anyone in the audience who may be dealing with a similar situation. It was a very special human moment between a performer and her fans. Clarkson also showed that despite being immensely talented, she is also just as humble. At one point in the evening, she explained that she was laughing at herself because her voice was squeaking throughout the night. She joked that she was going through puberty, but urged the crowd to laugh with her. I mention this part not to draw attention to a flaw, but to yet another strength of Clarkson. What you see, and hear, with Kelly Clarkson is what you get. There are no cover ups,  or excuses, just Kelly….and that is a very good thing.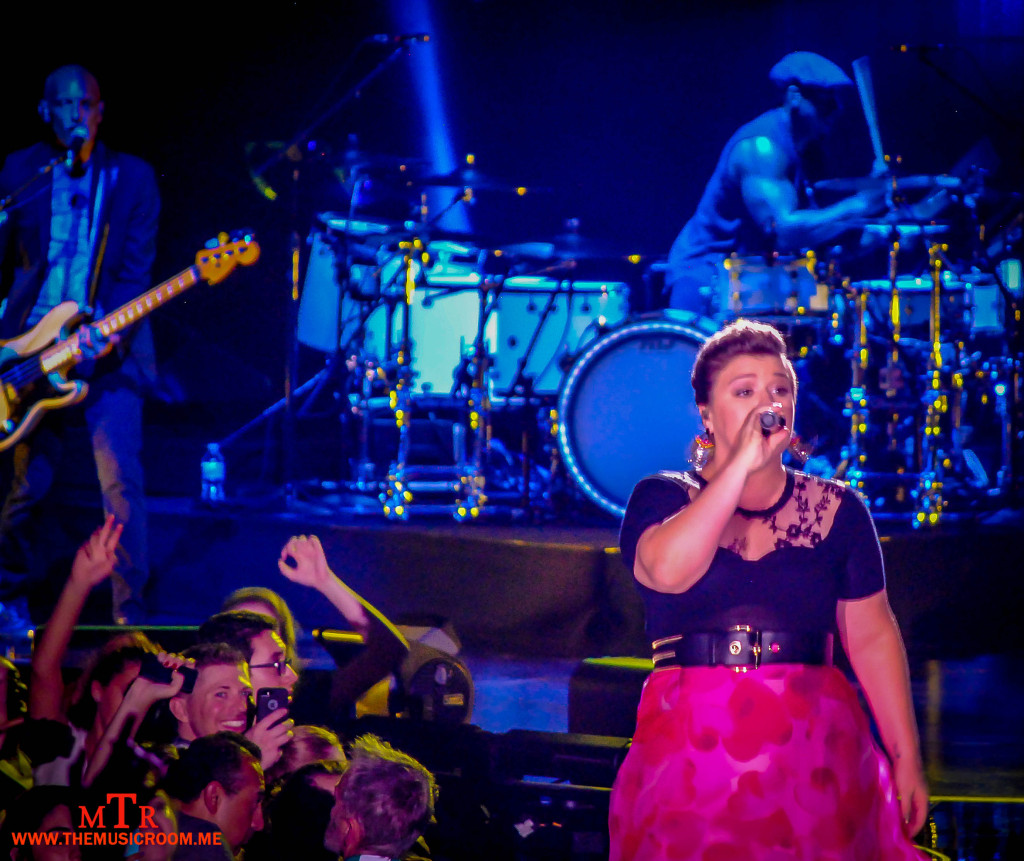 Kelly Clarkson Set List – 7/28/15 – Cincinnati, OH
– Dance With Me
– My Life Would Suck Without You
– Catch My Breath
– Nostalgic
– Mr. Know It All
– Second Wind
– Invincible
– Piece By Piece
– Because of You / Breakaway
– Tightrope
– Take You High (When the Doves Cry)
– Behind These Hazel Eyes
– Two Black Cadillacs (Open Mic portion of show)
– With A Little Help From My Friends (Joe Cocker)
– Hear Me
– Stronger (What Doesn't Kill You)
– Heartbeat Song
– Walk Away
Encore
– Bang Bang (cover)
– Miss Independent
– Since You Been Gone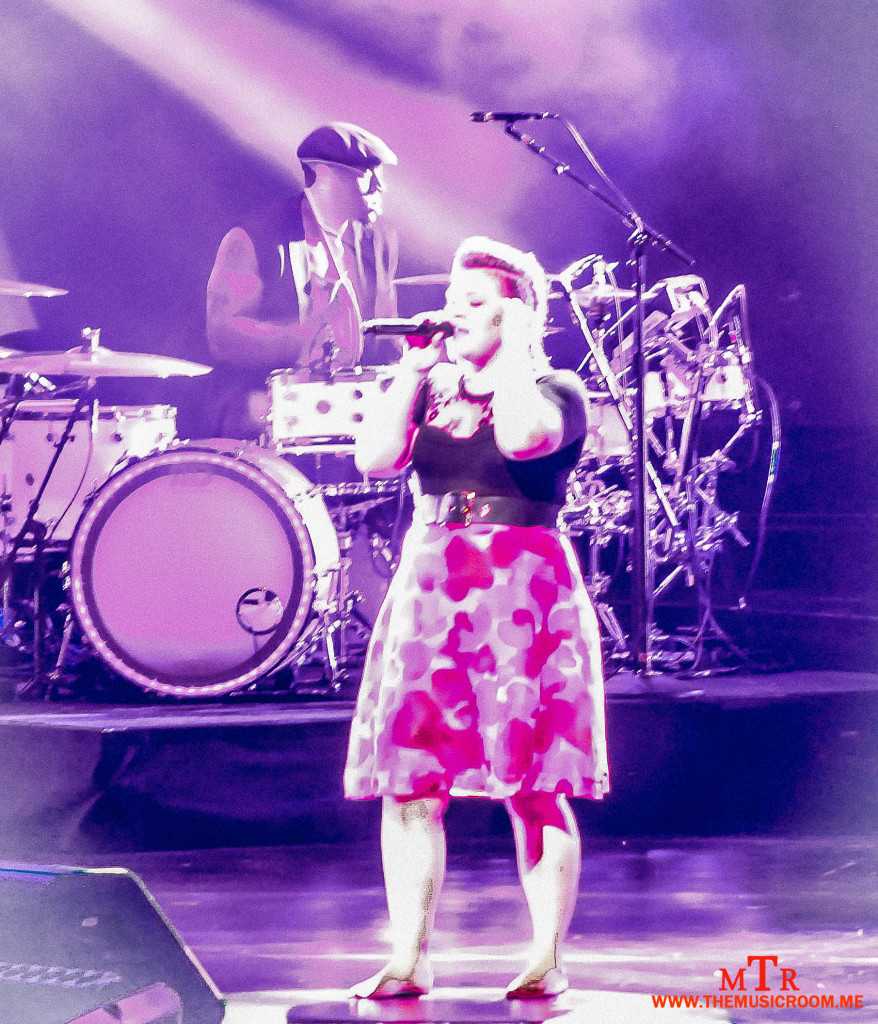 www.facebook.com/kellyclarkson
www.twitter.com/kelly_clarkson
www.instagram.com/kellyclarkson