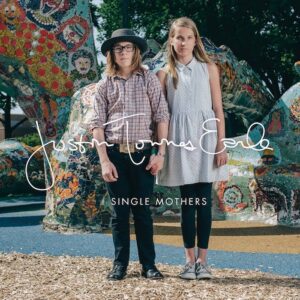 Justin Townes Earle is to the rainy day, as to what Jimmy Buffett is to a sunny one. Earle's new record, "Single Mothers," combines the best parts of country and blues music while mixing in elements of soul and pop to create something truly unique and special. In a musical climate that is full of cookie cutter artists, Justin stands out as a true artist who has something to say with his songs.
The thirty-two year old singer/songwriter is the son of the infamous Steve Earle, but it is clear that he is not hiding in his dad's shadow. In fact the only presence of the elder Earle on this record would be in the form of inspiration for some of the songs. Most notably would be the album's bluesy title track where the singer sings "Single Mother, absent father, broken home."  Yeah…this is a very real record. From the subject matter to Justin's delivery, there is not a lot of polish to the record. It pulls no punches and hits a vein or two along the way. As good as the songs are, they are taken to a whole other level with the instrumentation on the record. Most notable is the pedal steel guitar featured throughout the album.
I cannot stress enough that "Single Mothers" is worthy of the purchase price. If you own a turntable, or have thought about getting into vinyl, I believe that this record would be a perfect addition or start to your collection. The Music Room's favorite tracks include "Worried Bout the Weather," " Picture in a Drawer," and "Burning Pictures."
Check out our Justin Townes Earle photo gallery from The Ohio River Throwdown here!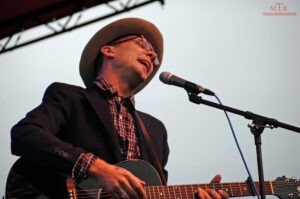 www.facebook.com/justintownesearle