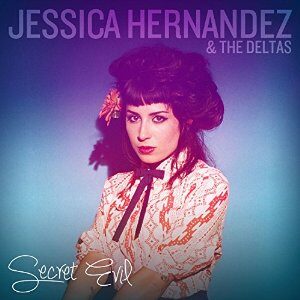 Album review by David Gimpel
If you are not hip to Jessica Hernandez & The Deltas, this is a fantastic time to start.  Every once in awhile an artist comes along that demands your attention, this is one of them. I encourage you all, if you are not familiar with this band, to take a listen. You will be glad you did.
Those that are familiar with Jessica Hernandez & The Deltas, know that this album took a long time to see the light of day… two years to be exact.  After label troubles with the bands original label, Blue Note records, the album got shelved.  Where with some artists this would sadly seal their fate, but not Jessica Hernandez & The Deltas.  Hernandez pressed on and finally signed with Instinct Records. Thanks to this determination, the group has now released their debut LP, "Secret Evil."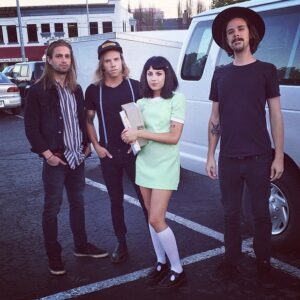 "Secret Evil" follows up two very successful studio EP's and a live EP. The group's sound could only come from one place…Detroit, Michigan.  The album thrives on Southern Detroit's cultural influences from Motown, Psych, Garage Rock, to Gospel, mixed with the band's love for Ska, Surf, and Punk music.  The production keeps all of these influences sounding fresh, modern, while allowing the most important part of the record, Jessica's voice, to be featured.  All of these attributes are so well placed together, this album leaves very little room for filler.
 "Secret Evil" may have taken awhile to be released, but for all of us who were waiting for it, the final product is worth the wait!  I highly encourage you to check out this exciting record from this exciting band.  I believe that it will most likely fall in your album of the year list…I know it is in mine!
www.facebook.com/JessicaHernandezandTheDeltas