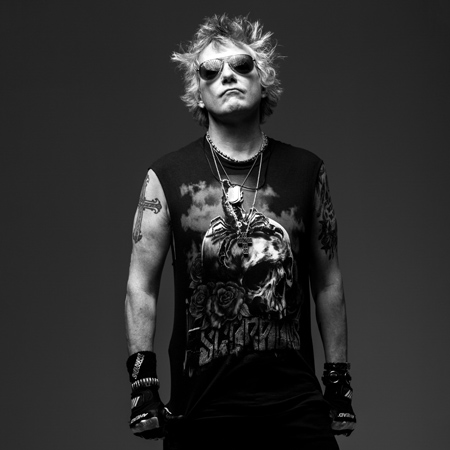 The Music Room: Hello James. We are here in Cincinnati. You are a Louisville guy, aren't you?
James Kottak: Yeah! I've spent a lot of time in Cincinnati back in my club days in the early '80's.
TMR: So you are probably familiar with Bogart's and Annie's.
JK: Ahh! I've played Annie's. I'm not exaggerating…I've probably played Annie's at least 50 times.
TMR: Well, thank you for taking the time out to talk to me today. Congratulations on 30 years of Kingdom Come!
JK: Yeah! The original four. Johnny B. Frank, Rick Steier on guitar, Danny Stag, and me. We've actually tried to do this three different times. We were actually here in L.A. around 2013, but then Klaus called me from Scorpions and said that they decided not to say farewell. I actually went down to the Scorpions show about a week ago and hung out with the guys. It was very nice.
TMR: For a while, good hard rock music was considered to be almost taboo. Luckily, it feels like that has finally changed. Do you think now is the perfect timing for the reunion?
JK: Yeah. As I said, we've tried to do it before. It was something that I've always wanted to do but there was never time. Lenny (Wolf), the original singer, he retired and chose not to do this tour. He just wants to stay home on his boat and hang out. So on vocals, we actually have Keith St. John. He is phenomenal. I've known Keith, gosh…30 years. He's a great guy. He fits right in with the four of us.
TMR: Was the 30th anniversary something that was in your headlights, and something that you had been eyeing for a while?
JK: I thought of this about a year ago. Somebody had said wow, the Kingdom Come album is going to be 30 years old in 2018. I was like cool!! Now there's an idea. I started talks with Lenny in November and even earlier than that. He made some…interesting demands, and I provided all of them via our manager. Then he just changed his mind and said no, I don't want to do it. Things happen, but you know…30 years. That doesn't mean we'll only do it this year. We'll continue on next year.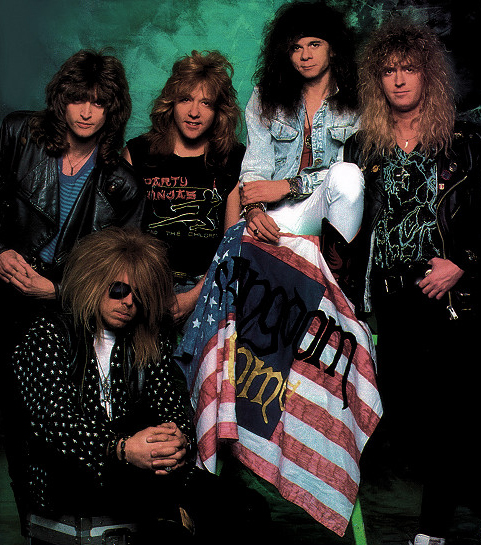 TMR: That was actually a question that I have. With the tour and anniversary, do you think it will lead to new music or other projects?
JK: We'll see about that. We're just up and running. We're rehearsing. We start in Seattle on September 27th, I believe. So we've got a lot of sorting out to do. We'll be more involved than ever before because we're basically starting from scratch, if that makes sense.
TMR: I know that there was a lot of buzz when the local date was announced here for BMI Speedway in Versailles, OH. People are really excited about this. This tour has just revealed that there are a ton of Kingdom Come fans out there. You guys have quite a legacy, especially with those first two records.
JK: And I wish there had been more, but things change. People change and I had to move on. But I have gotten some great messages on social media. So that makes you feel really good. In this day, it's instant gratification. You go to Twitter and see you see message after message. In the old days, you had to wait. You didn't see instant feedback.
TMR: Yeah, it was waiting for the next Circus or Hit Parader to come out.
JK: Exactly. It's way more work now, but it's more gratifying. That's the thing about playing live too, that instant gratification. And thanks for saying that about the buzz.
TMR: The set will be built off of the first two records, is that correct?
JK: Yes, and we might through in a few surprises. As you know, Keith sang with Montrose, and I played on a Montrose album in '86. So we have a similar interest, but I don't want to give too much away.
TMR: The big thing these days are album reissues. With the upcoming tour, has there been any thoughts on doing a reissue of the first record?
JK: I think you can order the first Kingdom Come record on Amazon. The second album was never released digitally. I think Universal is responsible for all of that stuff. But I'm sure you can get a copy of it somewhere. We're just going to see how this goes. This is our getting up and running tour. We're testing the waters to see what works and what doesn't. Originally we were just going to play all of the West Coast shows, but then we had so many other offers come in we thought why don't we just take a trek? So that's the good part.
TMR: And you guys are playing just about every night too. There's a night off here and there, but you guys are solid through October.
JK: Yeah, and I think we're playing with Killer Dwarfs on a couple of shows. Then we're playing with Zebra one night, and that night we only play 45 minutes. So it's not as brutal as it sounds. Really, around the mid-west is not so bad. The cities are close together but out here…it's hundreds of miles.
TMR: I know in 2016 you took your bumps. I know it wasn't a great year. Does it feel good to have something good like this to look forward to, and to put all of that behind you?
JK:  Of course. I have done a lot of work with my recovery. It's an ongoing process. You have to stay busy. Plus, I have to get out and play. In the past couple of years, I've been asked to play with a few bands. You know what, it was just something that I didn't want to do. I've never ever had any time off since I was, I'm not exaggerating…15 years old. I'm 55 now. I've worked non-stop. I got home and said you know what, I'm just going to chill for a while. And it was the best thing I ever did. You can feel it…it's like, I need to get back to work.
TMR: It was great hearing you say that you were at the Scorpions show the other night and that it was a good experience. I know back in the day Kingdom Come used to get a lot of flack for sounding a lot like Zeppelin on those early records. Things have kind of circled back around with Greta Van Fleet, who is a great new band who are getting the same kind of deal with people saying they are a Zeppelin rip off band. Do you see any similarities there, and can you relate to what those guys might be going through now?
JK: Of course. They even actually mentioned Kingdom Come in a few interviews. But there is a different vibe with Greta Van Fleet. I don't know how to describe it. Their music is awesome for one. And I used to say this back on the second album if you are going to get compared to a band…I'll take Led Zeppelin! Are you kidding me? You're drumming is like John Bonham. Are you kidding me? Thank you!!! I'll take it, man. Every day. You just have to know how to handle the press. You need to be honest and accept it.
GET YOUR TICKETS BY CLICKING ON THE BANNER BELOW!!!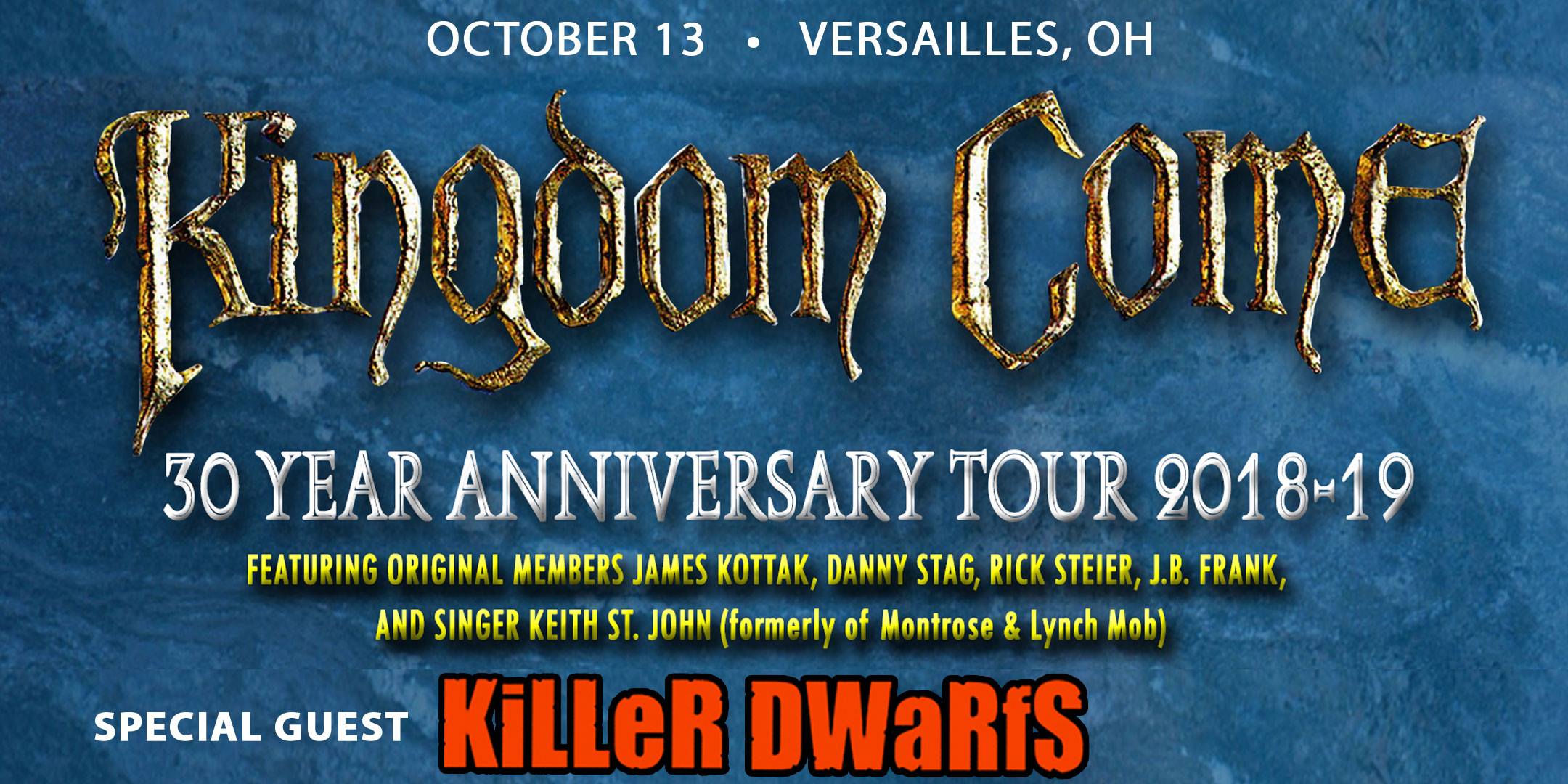 www.kingdomcomeband.com    VIP UPGRADES AVAILABLE HERE!!!
www.facebook.com/kingdomcome.official
www.twitter.com/KingdomComeRock
www.youtube.com/c/kingdomcometv