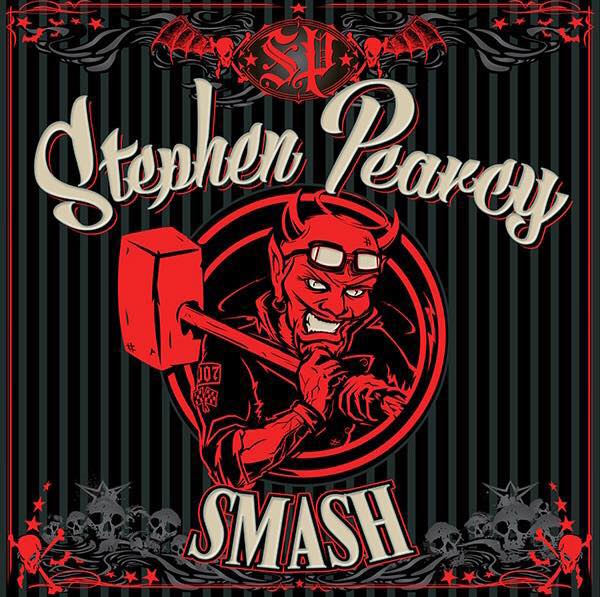 According to the Chinese calendar, 2017 is the year of the roster. Well, according to the rock n' roll fans, 2017 is the year of Ratt!! The legendary band is back for more and ready to spread real Ratt n' Roll across the world. After years of nasty legal battles, and having their good name tarnished by the band's original drummer, original members Stephen Pearcy (vocals), Warren DeMartini (guitars), and Jaun Croucier (bass) are rightfully back at the helm and are ready to restore the band's iconic name. The band, joined by guitarist Carlos Cavazo (R.I.P King) have already started playing live dates and there are talks of new music in the future.
With that said, if you cannot wait for new Ratt music, you are in luck. Mr. Stephen Pearcy, the one and only voice of Ratt, has just released his latest solo album, "Smash." The thirteen song collection will more than satisfy your craving for honest to goodness, down and dirty rock n' roll. "Smash" also proves that after thirty-five years in the business, Stephen Pearcy has still got the goods. The album is packed with big riffs and catchy melodies that will be stuck in your head after the first listen. The record does not take long to get going, as the second track, "Ten Miles Wide," elevates this record to kick ass status. From there Pearcy does not relent as he delivers one solid track after another building to my personal favorite, "Hit Me with a Bullet." The album does not let down from there. Keep listening for the gems, "What Do You Think" and "I Can't Take it." The album features one ballad, the final song on the record, "Summers End."
So, if you find yourself saying that there are no good rock n' roll records being made anymore, look no further….Stephen Pearcy has made on with "Smash." Pearcy manages to capture the essence of the music that we loved from the '80's while making it sound current and fresh in 2017. Whether it be with Ratt, Arcade, or as a solo artist. Stephen Pearcy continues to be every bit the icon that he was thirty five years ago.
Catch Stephen live in Cincinnati on March 24th at MVP!!! Click on the pic for details…
www.twitter.com/StephenEPearcy