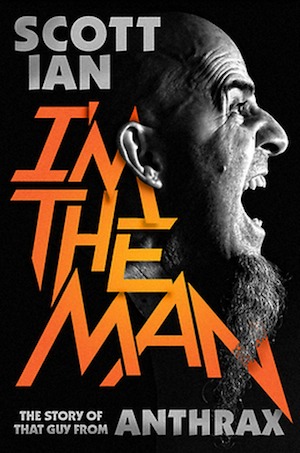 By : Scott Ian w/ Jon Wiederhorn
I have read a lot of these books from musicians from some of my favorite bands over the years. Okay, these are about the only books that I have read. I have read enough of them to tell when the artist has something they want to say, and when they are just putting the book out to put some cash in their pocket. I am happy to report that Ian's book falls under the first classification.
"I'm The Man" is much more than the typical tale of a guy finding stardom, falling victim to excesses and finding the road to redemption. This is a now fifty-one years old man reflecting on his life while taking credit for his share of the successes and the failures that came along the way. While Anthrax is a major theme of the book, there is much more to Scott Ian's story. In the three hundred pages, the guitarist walks the reader through the early days of thrash metal, the events that brought the heavy metal and rap worlds together, growing up in a traditional-ish Jewish family, and finding his treasured Pearl and becoming a father. Ian's life proves to be a fascinating journey that will have the reader routing for Scott by the last page, not to mention busting out their Anthrax records.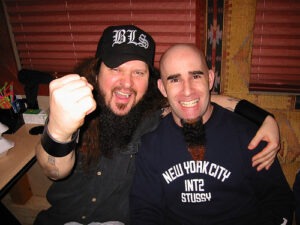 Some of the great moments in the book have Ian discussing the early days and his friendship with Metallica, getting drinking lessons from Dimebag Darrell, and having paintball wars with the guys from Slayer. It was a great look into how the "Big Four" came up the ranks together as kids. Kirk Hammett of Metallica even provides the book's forward.  Scott shares some really intimate moments with the reader as he discusses the night that Cliff Burton from Metallica was killed in a bus accident and when he first learned that his good friend "Dimebag" Darrell Abbott had been shot and killed on stage. As much as these moments impacted us as fans, Scott Ian puts into words how it affected him as he lost his good friends and comrades.
"I'm The Man" also serves as a reflection on how the record industry basically imploded over the years. While the implosion claimed many victims over the years, Anthrax suffered more than its fair share of punches to the gut as a result. If you think that "sharing" music is a victimless crime, I challenge you to read this book and then tell me it doesn't matter. Despite the numerous setbacks, you will see that Scott Ian never lost his drive or passion for his music. I believe that drive and passion are the reasons why Anthrax is now bigger and better than ever.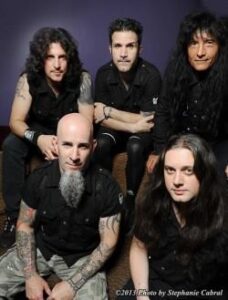 As I have said, books are not my forte. All I can tell you is that "I'm The Man" is well worth your time to read. If you are an Anthrax fan like myself, I think you will really enjoy what Scott has to say. Just the way he addressed the split with Joey Belladonna put Scott Ian in a whole new light for me. From being arrested for trying to steal the on deck circle, to rocking the house that Ruth built, Scott Ian has done everything in between. Hey Scott, koobnikufecin!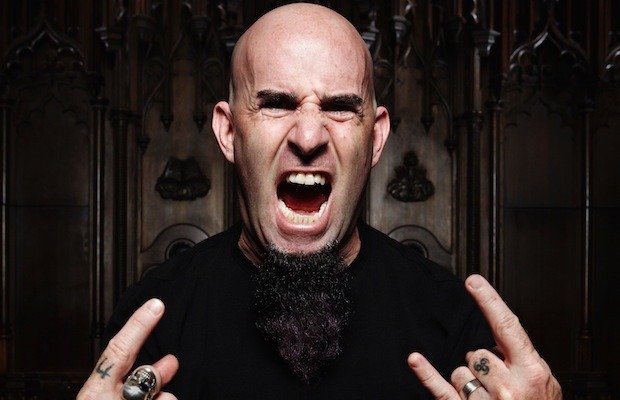 "I'm The Man…" publisher – www.dacapopress.com