If you are a fan of hard rock and heavy metal music, then you most likely know the name Eddie Trunk. Not only does Trunk host two separate radio programs, a podcast, as well as television's "That Metal Show," he is also a historian of the music. Eddie's knowledge of the bands, albums, and all of the details in between has created a challenge for others to "Stump the Trunk." One of the cool things about Eddie Trunk is that even after being in the music business now for thirty years, he still seems like the kind of guy you could have a beer with and just talk music with.
Cincinnati's hard rock faithful will have a special treat when Eddie Trunk comes to MVP Bar & Grille on January 16th. Trunk will be sharing some of his stories from over the years, doing some Q & A with fans, and even playing a few rounds of "Stump the Trunk." I had the pleasure of conducting an interview with Eddie. Check out our conversation and then make plans to attend this special event!!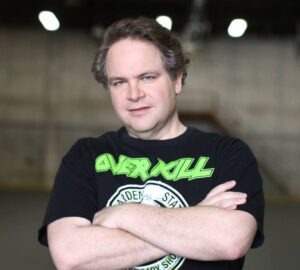 Given the fact that you started reviewing music when you were in high school, and have been working in the music business pretty much ever since, and the fact that you are obviously still a huge fan of the music, do you ever have to separate Eddie the fan from the work that you do? Now that so much of your life is dedicated to music, do you ever have to do anything to avoid burn out?
My entire life has been music and I love it as much as I ever did, but you are correct that it is also now my business as well and how I support my family. So when I am home and not working I do like some disconnect from that world every once in a while. One thing that helps is my wife is not into the hard rock world. So when I get home it's not something that is constantly talked about. Let's just say my family isn't ever asking to Stump The Trunk! So it is good every once in a while to get a little break from the music world and realize there are other things out there. My other great love is football and my Giants, so weekends are all about that in football season, Sundays especially.
In the time that I have been doing this site, the one downside I have found is having a bad experience with a band that I really dig. After having a negative experience with them, it changes that dynamic that was in place before. Have you ever had a negative experience with a band you really liked that caused you to feel differently about them? How about the other way around…have you ever had a band win you over through a good experience?
The band that comes to mind instantly for me is Kiss. They were the most important band to me growing up. But I have had some bad experiences with Paul Stanley over the years and it has showed me another side I never knew as a fan. Now to be fair I have said my share of things critical about what Kiss has done the last 10 years or so, but I am still a fan and supporter. He's just a super sensitive guy that dwells on the 5% I don't like in the bands history and forgets the 95% positive I do and say. He was my favorite member of the band so that kind of sucks to have had these experiences but it is what it is. Almost everyone else has been great with me for over 30 years so I like those odds. As far as the other way around nothing really I can think of. Newer younger bands I don't know much about are often great to talk with and some have changed my view when I speak with them. Just had Andy from Black Veil Brides on my radio show. Great kid who clearly paid his dues. So I am always open to those conversations too.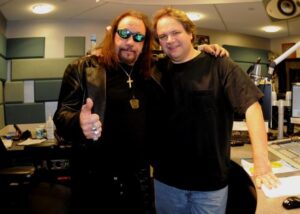 Obviously the music business has changed drastically over recent years. The old formula for success is out the window. With the over saturation caused by the internet, what does a band have to do in today's time to get attention, let alone "make it."
I couldn't tell you. Everyone has a band. Everyone can make music or an album. Everyone is on the road. Used to be you had a CD it meant something. Now anyone can create one. Record labels don't really matter, before they did and it meant you arrived at a certain point if you had a deal. But at the end of the day I have to think if a band was truly doing something cool and making great songs they will stand out somehow. To me that's the number one think. Can you write truly great songs? A million great musicians, not so many great writers.
Just from listening to you over the years, I would love to see the contact list on your phone. You have had Judas Priest play for your birthday, Joe Perry ask you to host his book signing, Slash call you to hang out….the list goes one. At this point in the game, is there anyone who would make you feel star struck? Is there anyone you haven't met that is on your list to meet?
Priest was actually for the 25th anniversary of my radio show, but it's okay because everyone thinks it was my birthday for some reason! For the 30th anniversary Peter Criss and Ace Frehley played together last year. Crazy! For me the guys I loved as a kid in the 70's are the real special ones to me. I love the 80's guys but they are more like friends. We all came up in the business around the same time and many of them I have known since album one. But the 70's guys are the guys I'm really impacted by when they know me or we do stuff together. Iommi, the Aerosmith guys, the Priest guys. Kiss used to be like that for me. Aerosmith were my favorite band after Kiss as a kid so to hang with Joe, Joey or the experiences I have had with Tyler are just unreal to me. They are truly special. Still the same 5 guys, still better than just about anyone live.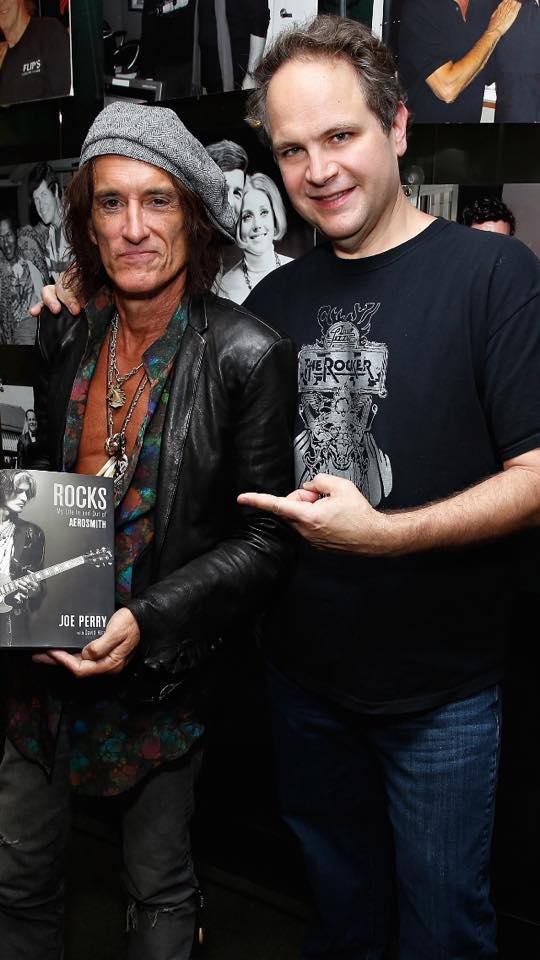 After spending so many years in the center of the music business, how did you manage to avoid the excesses (drugs/alcohol) that a lot of the time goes along with the lifestyle?
Never did drugs in my life to this day. Not even pot. I drank more when I was younger. Now very rare but I will have a drink from time to time. Maybe even get drunk a couple times a year! I credit my parents for that. They were very supportive of my love of music but gave me warning about those things in the right way. I just didn't want to go down that road. I also have never ever cared about fads, trends or if I was in with the in crowd. Still don't to this day. I was often made fun of in high school for the music I liked and because I didn't party. I didn't care. To this day I don't care what haters say, rolls off my back. I refuse to act a certain way or dress a certain way that isn't me just to conform to what people expect from a "metal guy". I don't have one tattoo or piercing. If that's your thing great. But I think it's important to show people don't need to look or act a certain way to love this music to help further it a little. Same with drugs. You don't have to be high or a mess to be a rock/metal fan. If I can be an example to a kid getting that kind of pressure that's a good thing. Just be yourself, don't fake it to fit in. And rock is littered with casualties of drugs, why be another one? I get all the buzz I need from a great show or song or the fans I have that are so cool and supportive of what I have done for over 30 years.
For someone who has not had the chance to listen to your Podcast or radio show, can you tell them what to expect from your appearance on 1/16/15 at MVP's?
The podcast and the FM syndicated radio show are free. So they should be listening ha! Every appearance I do is different depending on what the club wants. I don't know exactly what MVPs wants just yet but I do a one man speaking show. I tell stories about my history for anywhere from an hour to two hours. Then do some Q&A and then a little live Stump The Trunk. It's really a fun hang to connect with the audience and I never know where it will go. I've had so many great times doing it since I started a couple years ago. Just a fun way to connect with people that watch or listen to what I do and fill time between TMS tapings. Many venues also have bands play after me but again that's all up to the venues. One thing I can do is talk, so I'll do that as long as the people want. And I've got 30 years of rock stuff to talk about.

Okay, a little version of Stump the Trump…Cincinnati version. Can you think of any obscure fact or experience you have had with a band from Cincinnati or something about Cincinnati's music history?
Not really, but I can tell people a little fun fact about your great city people may not know. For about 3 years I was the voice of the pizza chain LaRosa. I voiced all their radio and TV commercials up until a few years ago. It was a good gig but I never ate there. Maybe I can finally try it when I hit MVPs.
Finally, what albums, bands, tours, etc. are you excited for in 2015?
Well I haven't heard much announced yet. There are a ton of festivals now. I host M3, Monsters Of Rock cruise, Rocklahoma every year. Those I always look forward to. There is a new UFO album coming so psyched for that. Also love this new band called Farmikos featuring Joe Holmes. That's coming out in January and is killer!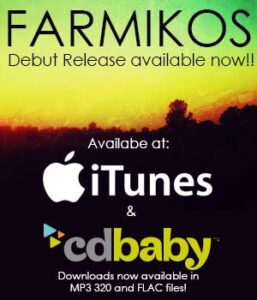 There you have it, our talk with Eddie Trunk himself. Now get your ticket to see him in person for yourself. Advance tickets are just $10. VIP tickets are available for $40, which includes a meet & greet with Eddie. Cincinnati's very own Lift the Medium and Rootbound will be performing on the Never On Sundays stage. Get your tickets at MVP's or at www.cincyticket.com.
You can check out all things Eddie Trunk at the following places:
https://twitter.com/EddieTrunk