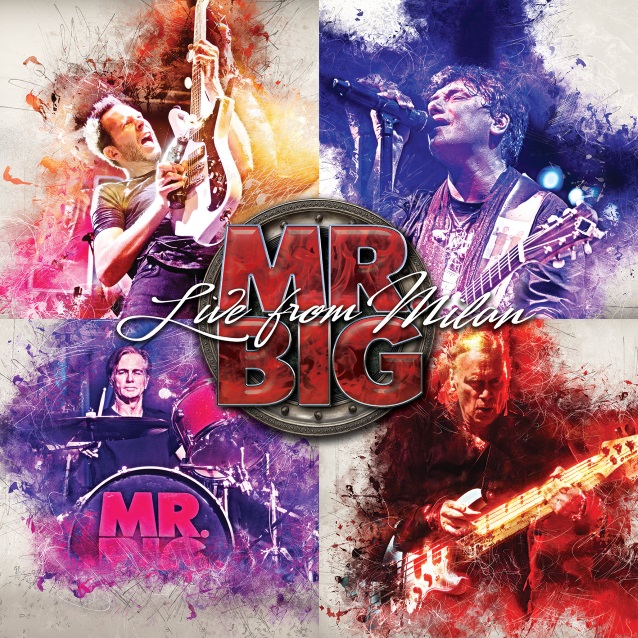 Mr. Big: "Live From Milan"
Frontiers Music SRL
The Players: 
Eric Martin: Lead Vocals & Acoustic Guitar
Paul Gilbert: Guitar & Vocals
Billy Sheehan: Bass & Vocals
Pat Torpey: Drums, Percussion & Vocals
Matt Starr: Drums & Vocals
Tracklisting:
DADDY, BROTHER, LOVER, LITTLE BOY
AMERICAN BEAUTY
UNDERTOW
ALIVE AND KICKIN'
TEMPERAMENTAL
JUST TAKE MY HEART
TAKE COVER
GREEN-TINTED SIXTIES MIND
EVERYBODY NEEDS A LITTLE TROUBLE
PRICE YOU GOTTA PAY
PAUL'S SOLO
OPEN YOUR EYES
WILD WORLD
DAMN I'M IN LOVE AGAIN
ROCK AND ROLL OVER
AROUND THE WORLD
BILLY'S SOLO
ADDICTED TO THAT RUSH
TO BE WITH YOU
1992
COLORADO BULLDOG
DEFYING GRAVITY
Available Formats: 
Ltd. Gatefold 3-LP Black Vinyl 180 Gram
2-CD + Blu-Ray Digipak
Download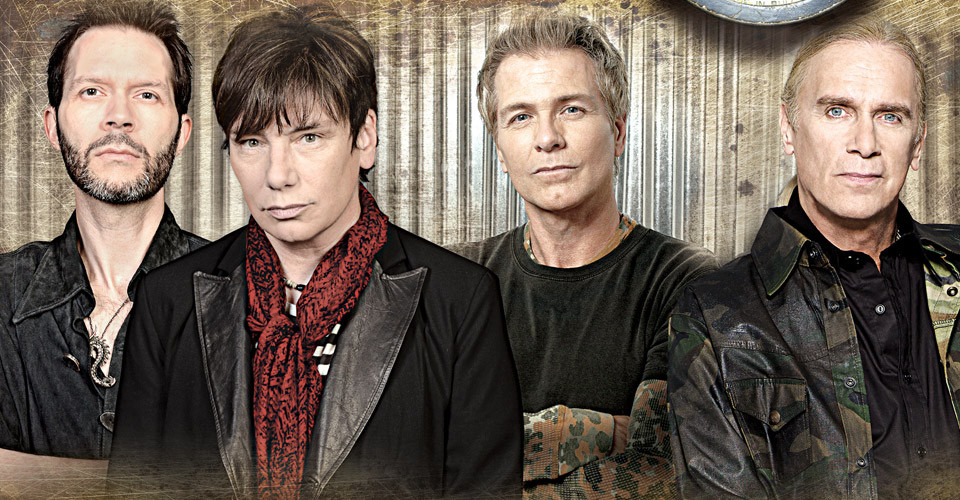 The Verdict:
Must own! Mr. Big has always one of those bands that have always delivered with their records and live performances. There was an undeniable chemistry among the four original members which made for unforgettable music. There were certainly some bumps in the road during the group's thirty-year history, but things worked out the way they should and the lineup up that started things together, seemingly finished things together. Unfortunately, Mr. Big drummer, Pat Torpey lost his battle with Parkinson's disease in February of 2018. Surviving members of the band have stated that the future of the band likely ended with the passing of their bandmate.
That is what makes this live collection so special. It is not just another live album from a great band. "Live From Milan" is a celebration of the legacy of Mr. Big. The track listing takes you on a journey through the band's incredible discography. From high energy rockers to the classic ballads, this set has it all. And unlike some live albums where you are tempted to skip over the band member's solo tracks, you will not be tempted to do that with this one. All of the guys in Mr. Big are amazing on their respected instruments and play some of the best solos in the business. To make it even better, the concert is available not only on audio formats but also in stunning blu-ray video. So this one is a treat for the eyes and the ears.
This is just of the records that is a no-brainer. Just buy it.  The only question is vinyl or cd/blu-ray combo pack? I think in this case the answer is clear…buy them both!!
Order your copy today by clicking the image below.