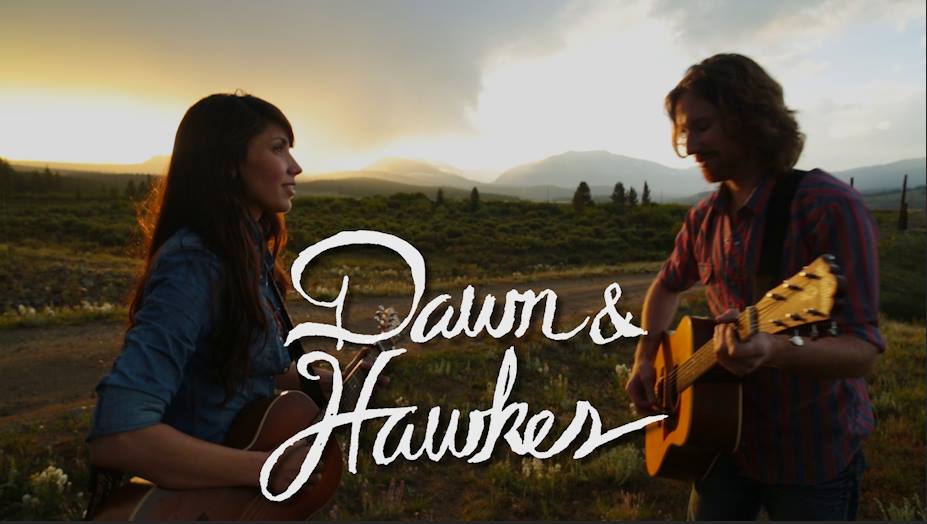 It started with a dance. That is how Miranda Dawn and Chris Hawkes crossed paths. It just so happened that both happened to write songs and play music. Perhaps it was fate that caused these two talented individuals to come together and create sweet music together. Perhaps it was also fate that lined up the conclusion of the duo's West Coast tour and an audition for NBC's television show, "The Voice." And even though the group's journey on the popular television program ended too soon, their journey has just begun.
After arriving home from their Voice experience, Dawn & Hawkes have begun work on their new record and they want you to be a part of it! Through a campaign through Indiegogo, fans of the group can support the duo's new record by purchasing one of several "perks." I became a fan of Miranda and Chris through "The Voice," and recently had an opportunity to speak to them about their time on "The Voice," as well as the new record. Check out our interview, and then head over here to support two wonderful people make wonderful music!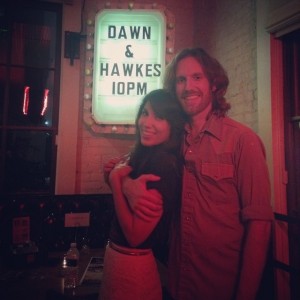 When I first saw you two, the first thing that came to mind was, The Civil Wars. It didn't take too long after hearing you play to realize that you were something completely different. Do you get that a lot?
 (Chris) We get a lot of different comparisons to male/female duos. Some of them are more common like The Civil Wars. Someone also recently compared us to Graham Parsons and Emmylou Harris, which we were both tickled by. Then there is Gillian Welch and Dave Rawlings….sometimes when people focus on how we play guitars together they mention them.
How was The Voice experience for you two? Did you find it to be a benefit for what you're doing and where you want to be?
Yes, definitely. The amount of exposure was great in the fact that we got to stay true to ourselves through the process. That we went onto a national singing competition and that we got to play guitars and sing the way we sing and not overly conform to the format of the show, if that makes sense. They let us stay true to our sound. The thing that we got to take away from it was being able to promote what we actually do at home and on our own. We were really happy with it and that's what we were hoping for.
(Miranda) Part of the show is about exposure and another part of it is about learning and growing as an artist. I think that we were both up for the challenge of whatever this show might bring. Especially going through it together, the challenge of growing together sounded really enticing. I was actually surprised in our experience that so much of the feedback was, "Good job guys. Keep doing what you're doing." It was a good vote of confidence to know that people were digging what we've been doing.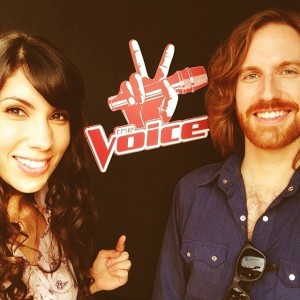 Yeah, that's definitely true. We didn't put together our duo because we thought it was going to be a real popular successful thing. It was more like we started dating and we enjoyed playing together. We went on tour together and while we were on tour we tested the waters a little bit and played together. We were shocked that people enjoyed it as much as they did. And like Miranda was saying, the show kind of reinforced that. It was alright, we are definitely in the right groove here.
It reinforced it in a lot of levels. It's one thing when you turn a little bar in your favor, it's another thing when millions of viewers are supporting you.
Usually we watch the voice and I have my head buried in my Ipad, but when you guys started I looked up instantly because of the sound. Now that you're back from The Voice, are things different? I know after the second battle round, Miranda, you said that you didn't want to go home to the same thing. Has it been different?
It has been different. A part of it is that our shows are completely packed full of people. And surprisingly, they're all really fans of what we are doing. They seem to understand the spirit of our music and to be into our original songs. They are not just there for The Voice music, even though that's where they found out about us. It's really amazing that through a TV show you can connect personally with so many people. 
It seems like a genuine and authentic connection that people are expressing. It's not just a flash in the pan kind of celebrity thing. It seems like they have connected with the music and the way that we actually are. That aspect of it is really encouraging.
 We were planning to make a new album when we came home from The Voice anyway, but we have been so encouraged by the support of the fans buying our E.P. and everyone saying, "We want new music,"  that has definitely fueled the fire.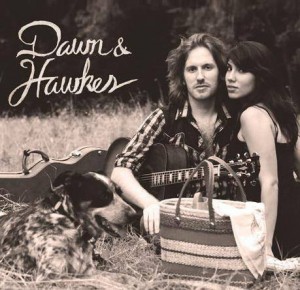 That's a perfect segue because I really want to talk about the new record. Were you planning on making a new record before you went on the show?
We were about to start the album last summer, and it felt overdue then. We did a west coast tour and at the end of it was the first audition for The Voice. We went ahead and did the audition and it progressed forward so we had to put the album on pause.
Things seem to happen at the right time. Our tour lined up perfectly with The Voice audition and now it seems that this album that we have been holding on to…now it seems like the perfect time to record. Instead of feeling like we waited too long it feels like we waited just the right amount of time.
Where are you guys at with the record? Is it written and have you started the recording process?
We haven't started the recording process…
 All of the songs are written. We have been writing them this past year while we were touring together. Most of them have been written in the car.
Do you think it is going to have the same kind of vibe as "Golden Heart?" (The Duo's E.P.)
I think we have kind of honed in a little bit more. "Golden Heart" was sort of a sampler of a bunch of different vibes, like six relatively different songs. There were some surreal up-tempo kind of moody rock, and then more mellow acoustic stuff. And then some of our, I don't know how to describe it, this danceable sound that we can't get out of our heads. We really like it… I don't know…date music (laughter). She's shaking her head, how would you describe it? I would say it's a little more defined…
We recorded "Golden Heart" when we first got together and called ourselves Dawn and Hawkes and had just started to tour together. That was kind of our intro of us creating together. And now it's been almost two years and we have really gotten into the groove of what we do well together and the music has gotten into a groove as well. A danceable one, but also a really sweet one lyrically.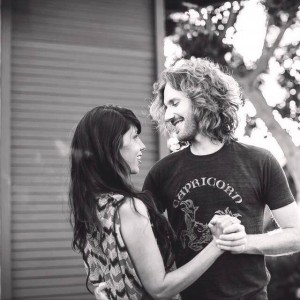 Let's talk about the IndieGoGo campaign.
We talked about how it was so great to have our E.P. hit the Billboard charts and to get the attention. We wanted to make sure that people knew that we have a new album coming out. We thought the best way to do that was to involve the fans and our supporters. By going on the show we opened up our story and our lives to everyone and it seemed like a natural extension of that. So we said, "Hey, we want to make another record, let's do that together."  One of the things that we need to do is raise some funds to produce the record, to promote it and to support the record. It's a new speed for us. The way that we're performing and connecting with people is different than it was before. All of that positive energy is so helpful for us finding our way. We really appreciate it. 
Chris, I know you went to school for music productions. Will you be taking on that role for this record?
That is such a great question. Our focus and goal on the recording aspect of this record is to upgrade the sonic quality. We're looking at working with a few different engineers in a few different studios. We haven't made our decision just yet. We're still figuring out what that path is. We're definitely looking at turning everything up a notch.
We're on our way to tour a studio right after this…  Where are you at? What part of the country?
I'm in Cincinnati, OH
We toured through there before. I think we'll probably be touring through there again this fall. Maybe we'll get to meet you in person.
 That would be great. There is a great venue here called The Southgate House that would be perfect for you guys to play. We came down to Austin a couple of years ago on a Stevie Ray Vaughan pilgrimage and that place is awesome.
(laughter) That's probably a part of what drew Chris here too. 
Absolutely! I grew up watching Austin City Limits and that footage of Stevie Ray. I said I have to go to Austin to watch guitar players like that.
 Well, hopefully we'll see you guys on Austin City Limits one day soon.
That's on the bucket list.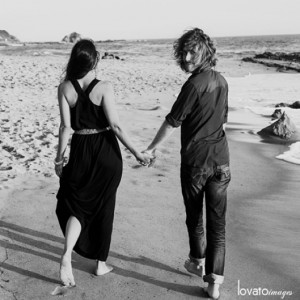 www.facebook.com/DawnAndHawkes