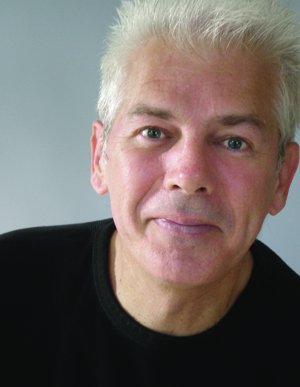 "I was on the Brent Spence Bridge and I thought I heard, 'If your eye offends you, pluck it out.' I thought I was going crazy. I'm hearing voices and I've lost all my friends. I don't know what to do, all I know is music." – Dave Workman Vineyard Cincinnati
Most people know Dave Workman Vineyard Cincinnati pastor, but there is much more to the man; husband, father, son, brother, friend, recording artist, library worker, worship leader, and more. Dave is known in many roles, but there is a common tie that binds them all. Music. From the early age of ten years old, all the way through today, Dave Workman has had a fascination and love with music and through that love has touched many lives and hearts.
Dave Workman was the youngest of three kids. His older brother and sister would play Elvis Presley records. But on January 3, 1964 everything in the Workman house would change, and Dave Workman's destiny was set. It was on this night that Jack Paar played a video of The Beatles performing "She Loves You" on his popular television program.  Workman recounts, "When they came on Ed Sullivan, me like every other kid who was about ten years old, was like Whoa…that's what I want to do."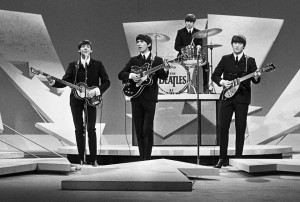 Dave began playing music when he was fourteen, gigging in bands all through high school, playing out 3 or 4 nights a week. "I was playing clubs before I could drive," comments Workman. Dave recalls that he kept a journal from his high school days and recently came across an entry that detailed regularly playing in a bar in northern Cincinnati on Kemper Rd. Little did he know then, that one day he would be the pastor of a Church on that very road.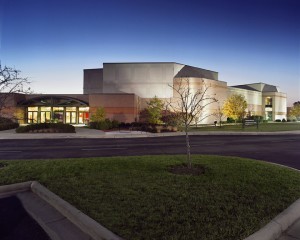 How did Dave's parents feel about their son's devotion to his love of music? "They didn't fully understand and were begging, please get an education. Have something to fall back on," answers Workman. But that doesn't mean that they did not support their son in his drive to become a musician. Dave explains that at time, his family lived in Augusta, Kentucky which was right on the river. His dad had an old motor boat and he sold it for $400 in order to buy Dave a drum set.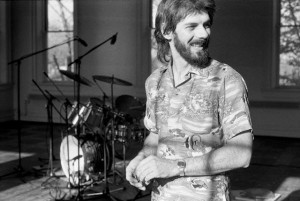 After high school, Dave received a four year scholarship to Northern Kentucky University. "I went for one year and hated it. I was just so into music," he recalls of his college experience. Dave played in varieties of bands, including a stint with Adrian Belew who would later tour with King Crimson, Talking Heads, David Bowie, Frank Zappa and Nine Inch Nails. At this point he hooked up with a band from Philadelphia that had just relocated to Union, Kentucky. Dave auditioned to be the drummer and got the gig. The group rehearsed all summer before eventually falling apart. The group kicked out their guitarist, J.P. Pennington, who would then move down to Lexington and find success with the band, Exile, and later producing country music hits. The other guitarist of the group was Sid McGinnis, who would go on to be a member of the CBS Orchestra on the television program, "The Late Show with David Letterman."
Dave eventually dropped out of college to focus on playing music. "The environment I was in was not really healthy. Honestly, everyone I knew did drugs…everybody. Everybody drank too much. I was a twenty year old kid and it wasn't a healthy environment," Workman says of that time of his life. He goes on to explain, "A year and a half later I came to Christ and that turned everything upside down…everything. I thought music was done."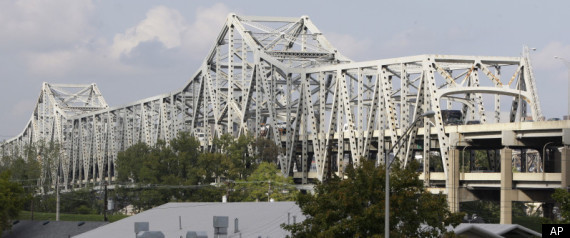 Dave was living on Oakley, Ohio at that time. He can remember one night driving to his parents house, who were still living in Kentucky, trying to figure out all of "this Christian" stuff out.  He was just a long haired kid trying to figure out what it all means. "I was on the Brent Spence Bridge and I thought I heard, 'If your eye offends you, pluck it out.' I thought I was going crazy. I'm hearing voices and I've lost all my friends. I don't know what to do, all I know is music."
Dave states that he actually crossed the picket line at Kroger just to get a job while he tried to figure it out. He then came to the conclusion that the eye meant music.  He responded, "Okay, I am laying it down." Dave then walked away from his love of music and took a job at the public library. He explains that he kept a single guitar and that he would write songs. After a while he says it felt like God was saying, "Okay, you're good to go now."
From there, Dave and a friend by the name of Paul Niehaus started playing guitar at coffee houses around town. During this time the group was joined by a young singer by the name of Anita. "We would sing our songs about Jesus and talk about Him and what was going on," explains Workman. That young singer Anita would later become Mrs. Dave Workman and join him for the rest of his journey.  When Niehaus eventually got married and had a child, things slowed down for the acoustic group. But, since the group played close to a dozen coffee houses, they established relationships with other groups, which lead to Dave's next musical idea.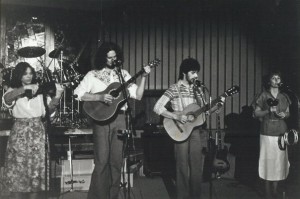 "I called the Park Board and asked, hey…if I rent a generator can we set up a stage in the park to play and talk about Jesus?" states Workman. The Park Board agreed, so that summer Dave booked a park every other week and invited other bands to come and play." We would have two or three bands play. It would be loose and fun," Workman says of the experience.
It was through these park shows that Dave would meet a group of guys,  Loyd Boldman, Rick Fields and Mike Wilson, who had a band and needed a drummer. That band was Prodigal. Dave got on board with them, and the group ended up recording three albums for a record label out of Florida called Heartland Records; "Prodigal" (1982), "Electric Eye" (1984) and "Just Like Real Life" (1985).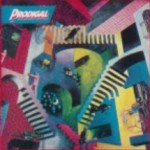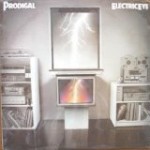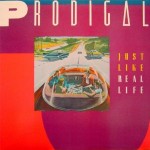 Dave explains that being in a Christian Rock band back in those days was like shooting yourself in the foot. On one occasion, local radio station Q102 interviewed the band, but then did not air the interview stating that the band was "a little too dynamic" for secular radio. Then they had Christian radio stations saying that they were "a little too rock" for Christian radio. Workman states that even though they would play some churches, most were scared of the band. This was a time in music where the practice of "backmasking" was popular. Backmasking was when subliminal messages were put in records that were only audible when the record was played backwards. Many believed that these backward messages were used to tell the listener to follow Satan.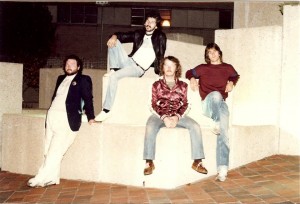 Prodigal came along just as other popular Christian bands were starting up, such as Petra and Stryper. The band earned their fair share of accolades over the course of its existence.  Their self-titled debut album was named album of the year in 1982 by Group Magazine. The group's second record, "Electric Eye" earned album of the year honors in 1984 from both Contemporary Christian Music Magazine and Campus Life Magazine. The video for their song "Boxes" won the very first Dove award for music videos.
Despite the commercial success, the band never found financial success. Workman explains, "We never made any money doing this. We believed in the ministry and felt like that was what God wanted us to do." He goes on to say that the band traveled for about five years, and that his wife Anita supported the family. He explains that the band would be gone for four to five weeks crisscrossing the country and then come home for a few weeks. It was during that time when the Workman's stumbled across a little church that had just been planted.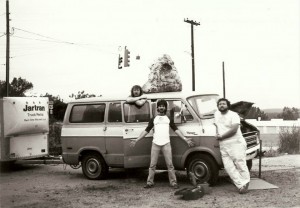 On one occasion, after Prodigal played a concert in the Cincinnati area, Dave found himself at lunch with a member of The Vineyard. Dave explains that he wanted to find out more about it, so he asked what they were all about. The answer that he received was that the Church wanted to keep things real simple, and they wanted to worship God and take care of the poor. Dave admitted his response was, "Really, can a church do that?" That church was the newly founded Cincinnati branch of The Vineyard. Lead by then pastor, Steve Sjogren, The Vineyard was 20 people meeting in a house in Mason, OH.  "Anita and I just loved it," recalls Workman, "It was so refreshing and simple."
A couple of years passed, it was 1986 and Anita was pregnant with the couple's first child. Dave says that he remembers being in a truck coming back from Montana or somewhere when the thought came to him, "I don't want to be an absentee dad. I think I'm done with this part of my life." He admits that it was a hard decision, but one that he felt he had to make. With that, Workman left Prodigal and scrambled for work in the Cincinnati area. He found work at a recording studio in downtown Cincinnati as an engineer. He says that they mostly did jingles and radio commercials. It was also at that time that he began volunteering at The Vineyard leading worship.  He would go on staff at the Vineyard in 1990, and he states that he never looked back. In 2000 he would become  Dave Workman Vineyard Cincinnati Senior Pastor.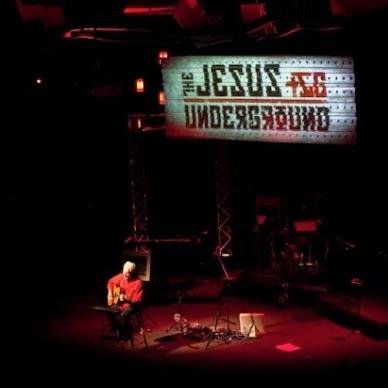 The whole question that was behind the idea for this story was this, how does music change for a college dropout gigging musician, to a born-again pastor of such a church like The Vineyard? When posed with this question, Workman's answer was easy, he listens to everything. "I think it's natural when you first become a Christian, you kind of go through this phase where you throw away all your secular music because it feels bad. He continues, "I get why you do that, but personally, music is a-moral. It's what people fuse into the lyrics that tell their world views."
Dave admits that he tries to stay fairly current with music, from a standpoint of relevance alone. He explains that when you are talking to an audience you want to use as many touch points as you can to understand their world. He says that he goes into it like a missionary by going into as many cultures as possible without compromising core values. As far as the bands that he enjoys listening to, he lists Mute Math, Switchfoot and Lifehouse. He also has a fondness for the group Mumford & Sons. He explains that Marcus Mumford, frontman of the band, is the son of John and Eleanor Mumford who are head of The Vineyard church in the U.K. and Ireland.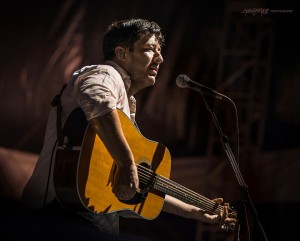 Workman has also managed to pass down his love of music to his two daughters, Rachel and Katie.  He says that it was fun for him to go through each phase of his daughters' musical interests as they grew up. He describes their interests as being all over the map. "I have been to NSYNC concerts, Backstreet Boys concerts, and P.O.D. concerts." he recounts, "I would take them to Bogart's to hear bands. They loved it. And on the way home we would talk about it really honestly." Today, Dave's oldest daughter Rachel sings with the worship band in Charlotte, NC at a small Vineyard church. Younger daughter Katie is in a band called "Fiction and Fables" with Jim Zartman. Zartman is also a Worship Leader at The Vineyard.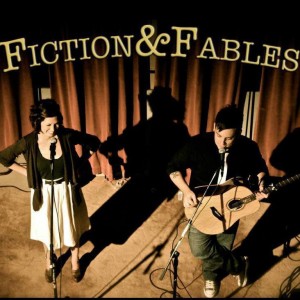 It is not hard to tell that Dave Workman has a special place in his heart for music. It is not uncommon for him to end a Sunday service by picking up an acoustic guitar and leading the Church in a worship song. When speaking to him about music, the minutes ticked away like seconds as he shared stories, memories and appreciation for all things music. But perhaps Workman explained what music means to him when he said:
"It's funny how God uses music. It's such a powerful thing. It runs throughout all of scripture. David, the great King of Israel and warrior, was a poet musician, and songwriter. And it implies that he actually designed musical instruments too. In Matthew's gospel, it reports that Jesus sang a hymn on the night before He was crucified. There's an amazing thing that happens with music. It's one of the few pieces of art that the average person can take part in and find mutual enjoyment in it."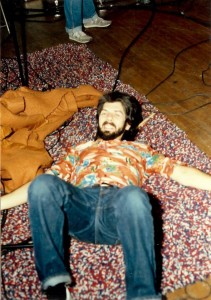 Check out Dave's blog, "What I Meant To Say" at http://daveworkman.blogspot.com/