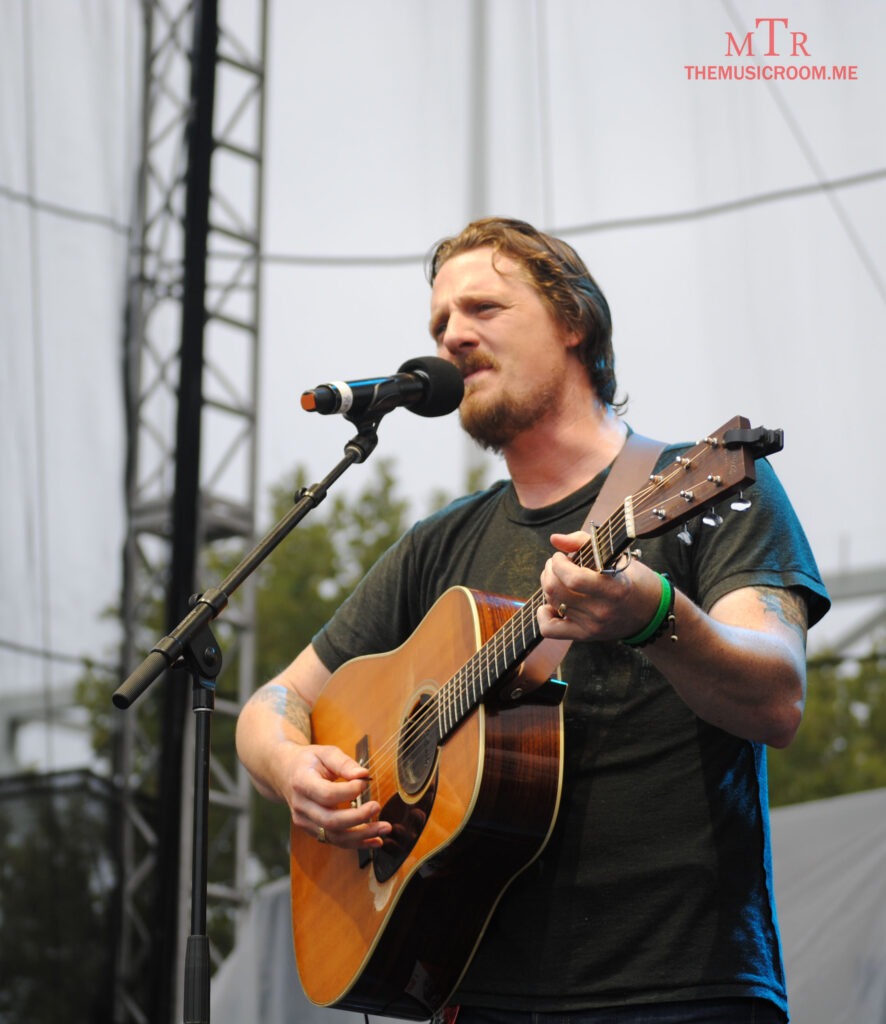 Sometimes heroes can cross our paths without ever being noticed. Disguised in a suit and black framed glasses they fade into the background without a second thought from the people around them. It is not until they draw back their white shirt and reveal the "S" on their chest that their super powers are revealed. On Saturday night an unassuming man dressed in a flannel shirt, blue jeans, and a pair of Chuck Taylor sneakers took the stage. It was not until he opened his mouth to sing that his super powers were revealed. The "S" on this man's chest stands for Sturgill, as in Sturgill Simpson. Sturgill may not have saved the world from utter destruction, but he is certainly a hero for what he is doing to help save the genre of country music which has been overtaken by corporate villains and hip-hop wanna be stooges.
Simpson and his band played to a sold out (and then some) crowd at the Madison Theater in Covington, KY on Saturday night. The twenty-two song set, largely made up  of songs from his 2013 debut record, "High Top Mountain," and from 2014's breakout album, "Metamodern Sounds in Country Music,"  was a reminder of what country music once was, and offered hope for what it can still be today. There was no rapping or Van Halen covers. The songs were reminiscent of true country pioneers like Waylon Jennings and Keith Whitley, while still having a quality of originality. Instead of playing twenty-two tear in my beer songs, Simpson's lyrics sometimes felt more like something that would have come from Jim Morrison rather than Hank Williams. Simpson also showed that his ability on a guitar goes way beyond strumming three chords. In the Stanley Brother's cover of "Medicine Springs," Simpson paid tribute to his Bluegrass roots and showed that he can pick with the best of them.  While Sturgill Simpson is a star on his own, he also has an incredible band behind him. Laur  "Li'l Joe" Joamets delivered  one great solo after another on electric and slide guitars, while Kevin Black on bass and Miles Miller on drums kept the rhythm tight all night long. When Simpson experienced some technical issues and had to leave the stage for a lengthy period of time, the band did not falter one bit.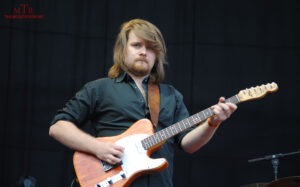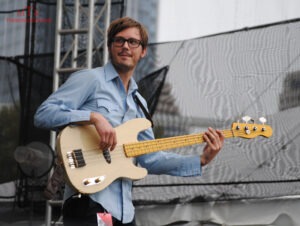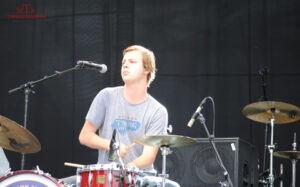 Simpson stepped into elevated hero mode during the performance of  "Sometimes Wine" when he stopped the band mid-song to break up a fight that was brewing in the front row. It only took the singer a few seconds to restore order before declaring "one ass hole at a time and right now's my turn" and starting right back where he left on in the song. There were no more problems the rest of the night. Simpson has a way of carrying himself that is easy and cool, but when it comes to business he does things his own way. All of his hard work is now paying off with ""Metamodern Sounds in Country Music," picking up a Grammy nomination for best Americana album of the year, as well as being signed to a new record deal on Atlantic Records.
There was no revelry on Simpson's behalf. He didn't beat his chest and proclaim himself to be the savior of country music. But in a world full of Luke Bryans, Florida Georgia Lines, and Blake Sheltons, it helps a true country music fan rest a little easier at night know there are guys like Sturgill Simpson out there writing and playing real country music.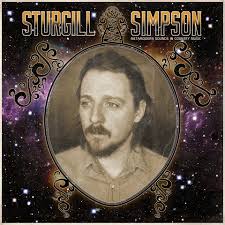 The only drawback of the evening was the venue itself. While The Madison has a long history in Covington, it also felt very unsafe. It has been said in the past that the theater oversells their shows. The crowd on Saturday night would serve as good proof to that theory. People were packed in from up next to the stage all the way back to the front doors of the building, from the left wall to the right wall. There were no clear aisles, just a sea of bodies. If there was security, they must have been stealth, because their presence was not felt. During the two fights that I saw, I never saw a single yellow shirt. Towards the end of the evening, I began to feel water coming down on my head. As the rain had started outside, water was streaming, not dripping from the ceiling. When the lights came on it was amazing that the roof had not already caved in given the amount of water damage revealed in the tiles up above. Thankfully there was no major incident like a celling caving in as it would be inconceivable to think that everyone could have made it out safely. The venue felt dangerous, and for that reason no events at the Madison will be included in our Concert Calendar.
Sturgill Simpson – The Madison Theater – 1/31/15
– Sitting Here Without You
-Water in a Well
– Long White Line
– Voices
– Poor Rambler
– Time After All
– Medicine Springs
– A little Light
-Living the Dream
– Life of Sin
– The Storm
– Sometimes Wine
– Old King Coal
– Some Days
– It Aint't All Flowers
– The Promise
– Railroad of Sin
– Just Let Go
– You Have the Crown
– Turtles All the Way Down
Encore:
– I'd Have to be Crazy
– Listening to the Rain
www.facebook.com/sturgillsimpsonmusic