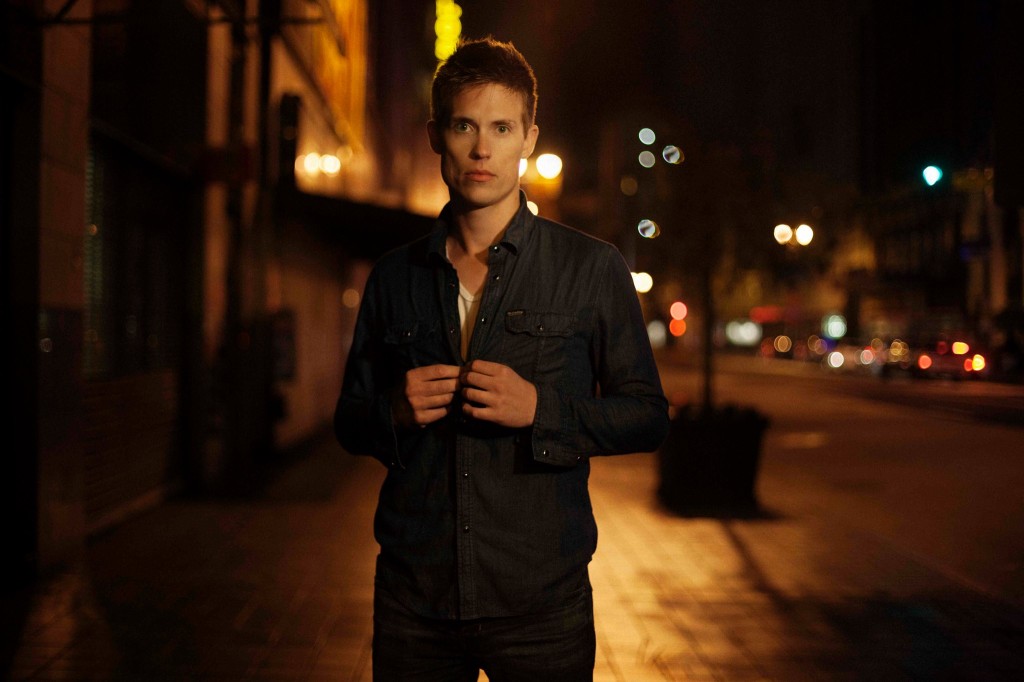 Jonny Lang burst onto the music scene when he was just fifteen years old with his smoking blues sound on 1997's "Lie to Me." With his hot licks and raspy voice,  he quickly became a favorite of blues fans and guitar buffs around the world. Since that time, Jonny has released more highly acclaimed records, toured non-stop, and has shared the stage with legends such as B.B. King, Eric Clapton and Buddy Guy. Little did he know that seven years would pass in between 2006's "Turn Around" record and his next studio release. 
In those seven years, Lang parted ways with his long time record label and put music on the back burner. Instead of playing the role of guitar hero, Lang placed priority on his wife and four children. In late 2013 Jonny Lang released his first record in seven years, and the first that he did completely on his own terms. That record is "Fighting For My Soul." I had the chance to talk with Jonny about his music, his family and his faith. You never know what to expect when you speak to someone who has the resume that Jonny Lang has. During our talk, I found him to be a humble, genuine and likable guy. Throughout the interview I could not help but draw numerous comparisons to one of my heroes, the great Stevie Ray Vaughan.  
I hope you enjoy reading this conversation as much as I did having it. And be sure to make plans to see Jonny Lang when he plays The Fraze Pavilion in Kettering, OH on Friday, August 15th. It will a special night as he will be sharing the bill with the living legend, Buddy Guy!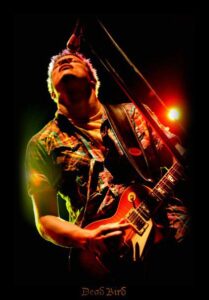 The Music Room: Thanks for taking the time to talk with us Jonny. We're really excited about the show coming up in Dayton, OH at The Fraze Pavilion. How has the tour been going so far?
Jonny Lang: Man, it's been going really nicely…really nicely. We just got back from Europe not too long ago. We were over there for about a month and this next one is going to be about a month as well. It's been a little bit taxing, but the turnout both in Europe and over here has been really good. A lot of people coming out…its been great. This album cycle has been really fun.
TMR: We get a special treat here in Dayton because it's going to be you and Buddy Guy. I know you guys have played together many times over the years. Does that ever lose its coolness? Do you still get star struck when you play with guys like that, or is it oh yeah, that's my friend Buddy?
JL: Not star struck. At this point I think we're just friends you know? But it's still just as much as an honor to me and something that I do not take for granted. Just the fact that I get to play with somebody who is one of the last original guys of this genre; I should say the blues genre. When he's gone, when B.B.'s gone and a couple of these other guys…its only imitators left. So, just the fact that Buddy early on validated me as a musician and welcomed me, and was just so kind to me… I got to record with him and all this stuff. He could have easily been like 'who is this punk, this white kid who knows nothing about what I have had to go through to get where I am? I don't want anything to do with him.' And that would have been fine, but he didn't. He was a very welcoming and great guy. Not just to me, but to other musicians too. I really respect him and feel like I owe him a lot. It's still thrilling for me. It's still awesome.
TMR: Let's talk about the record, "Fight for my Soul." I know it has been a seven year labor of love for you. In that seven years I know you were with your family and raising your kids. What was that time like for you? Was it a nice break for you, or were you anxious to get back to the musician part of your life?
JL: It was the craziest roller coaster ride of my life really. Being somebody that's always got to come and go as they please their whole life. Always traveling and always on the move doing what I do, kind of being programed into that kind of lifestyle, having kids was a huge change and life altering thing. As it is for most people. At the same time, it was something that I desperately needed I think, just for my own personal sense of balance in life. I love having my family. I have four kids now and its awesome man. The only down side is that I have to leave them to do this. They get to come out on the road sometimes, but… Yeah, that's the only downside to the whole thing. But I'm lucky to get to able to play music for a living and support them like that.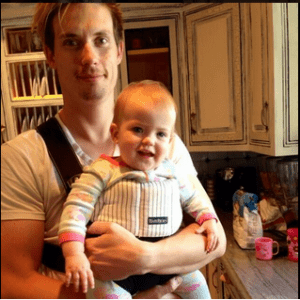 TMR: Talking about the record, this was the first one you made without the big label. You did this one on your own. How was that process for you? Was it liberating for you?
JL: Oh yeah. Creatively it was one of the most fun albums that I have made. Just to be able to write the songs that were coming out naturally and not having somebody breathing down your neck trying to steer you creatively…that was just awesome. But the logistical side of it was really challenging for me 'cause I'm not that guy (laugh). But it was great. After the record was made we partnered with a couple of labels and they sort of took over from there.
TMR: The record really has an R&B flavor to it. It's hard to pinpoint one particular genre. But it's definitely fresh. I don't think it is too much of a jump because you could hear the growth since "Long Time Coming." Do you ever see yourself going back and making a traditional blues record again? Or do you feel like this is the direction your heading in?
JL: You know, the day may come when I'll do a traditional blues record. It's just not what's coming out of me at the moment musically. I've definitely done my share of trying to force things onto records just because of my perception of what people might want to hear. You know more guitar here or more blues there. It doesn't work out very well to me and leave me feeling like I missed out on something that could have been there. Making this record was kind of the first time I didn't do that and just kind of let it flow. I don't know what the next one will be like. I hope to have a little bit more of a focused record than the last one. The songs were written over a period of six or seven years. It's not like a snapshot of one moment. It's not very concise, stylistically I feel like. I would like to have concise style on the next record.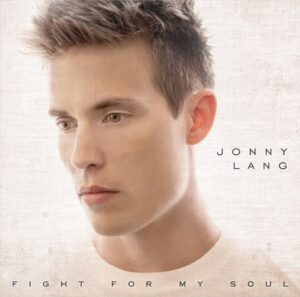 TMR: How to do you build a set list now considering your vast catalog? I'm sure you want to play lots of the new record, but there are expectations of certain songs.
JL: We try to do new stuff. We get to play, at the most two hours. Some places cut us back to seventy-five minutes or ninety minutes. I try to fit everything in there. We try to do as much stuff spread over all of the records as we can. We know a lot of folks want to hear the older stuff, but we want to play the newer stuff as well.
TMR: On a personal note, I want to say how great it is that I see you sharing your faith. I am a guy who loves blues music and guitars, but I love Jesus Christ above all things. When I heard "Only a Man," it meant a lot to me. How has this life (as a musician) changed for you since your conversion to Christ?
JL: Man, I learned a lot about…what I thought it meant to be a follower of Jesus and what it actually is…in my situation anyway. How I thought you were supposed to be toward people and learning how I think you're actually supposed to be toward people. I've found a place over the last few years where I have a lot more peace with living among folks who might believe how I do but still being able to leave them with a sense that they felt God's love…even if they can't define it. And I am just talking about at shows. If I have a goal at all is that it would feel inspired and that they come out with God's spirit. Whether they define it like I do or not, or have the same experiences that I've had, that's my biggest goal. That they would be drawn to Him in some way because I know that we all need Him.
TMR: I know you are a busy guy, so I will start wrapping things up. I want to get back to your show on the 15th. What can your fans expect? Will we get to see a jam with you and Buddy (Guy)?
JL: More than likely. I mean, knowing Buddy, he's usually down for that. You never know who's going to be there, or who he'll call up or what will end up happening with him. I will say there is a good chance of it (laugh). It's up to him.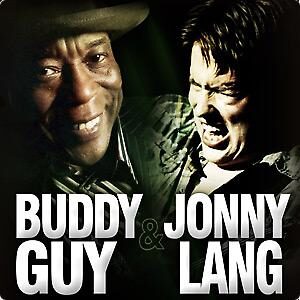 Jonny Lang plays The Fraze Pavilion with Buddy Guy this Friday night, August 15th. Get your tickets here!
https://twitter.com/JonnyLangBand