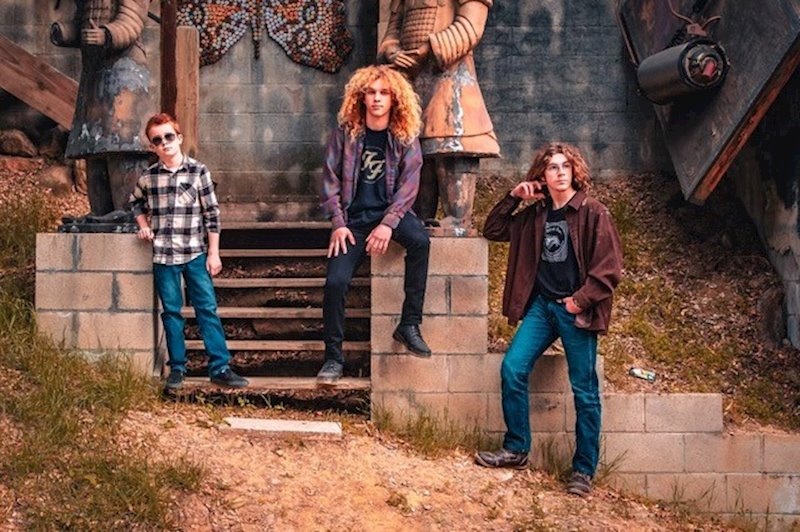 The venerable HONEYBEE is a three-piece real live rock and roll band armed with cosmic talent beyond their years. Formed in 2019 by Revel Ian (drums, age 11), Liam Williams (guitar/vocals, age 16), and Theo O'Gara (bass/vocals, age 15) deep in the Santa Monica Mountains of Southern California, HONEYBEE has already begun devastating the hearts and minds of audiences with their explosive cocktail of hard rock and heavy metal with a dash of psych, prog, and an alt-folk edge.
Struck by the otherworldly Bonham-like beats that he heard rising from his little sister's basement band rehearsal, Liam Williams who had been looking to form a band of his own, discovered the natural-born talents of young drummer Revel Young Ian and promptly asked if he could join him on lead guitar in an impromptu jam. Immediately, the two boys gelled in sound and vibe. Realizing that they needed to carry on making music together they quickly joined forces with Liam's classmate bass-master Theo O'Gara, and the trinity was formed.
With all three members of HONEYBEE being true multi-instrumentalists each born into musical families all with slightly different styles, Liam, Revel, and Theo recognize collectively their individual musical flavors and they bring them together to enhance their own music's deep foundation through the spectrum of rock and roll from classic rock to nu-metal and everything in between.
Pouring together an avalanche of original song ideas, HONEYBEE quickly put together an album of brand new tracks that would have bands the likes of Queens of the Stone Age afraid to follow them. Altogether they spent 4 days at the famous Studio 606 in Northridge, CA plugged into the legendary Sound City Neve console. There they let the fresh waves of their organic inspiration flow and coagulate through storied and time-worn channels touched by the vibrations of some of music's greatest artists in history creating HONEYBEE'S self-titled debut album releasing May 27, 2022.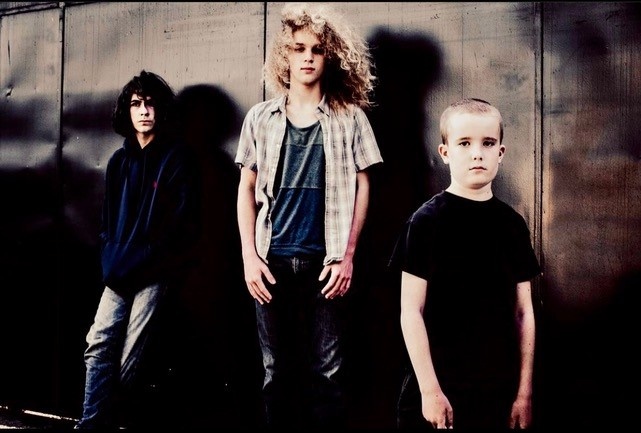 HONEYBEE online:
Website: https://honeybeeband.com/
LinkTree: https://linktr.ee/honey.beemusic
IG: https://www.instagram.com/honey.beemusic/?hl=en
YouTube: https://www.youtube.com/channel/UCO6L34eN0EkYVhmCYTcjYKg