Have you ever gone to a bar or club to hear a performer play music only to be distracted by noisy patrons? Whether it be conversation from the table next to yours, the person on their cell phone the whole night, or the boisterous drunks at the bar… it can really ruin the music experience. Just imagine how hard it is for the artist to play their music amid all of the noise. If you have ever been in this position, you will be very interested to learn about a new listening experience in the Cincinnati area.
It is called the Down Towne Listening Room. Located in the historic Shilito building in down town Cincinnati, the Listening Room is bringing in indie, folk, pop and acoustic rock artists that normally do not play in the area. The artists are then paired with complementary emerging local performers, creating an evening full of great music. What separates this venue from the others is that the performance is presented in a quiet, cozy spot with a true listening room vibe where you can actually hear the artist….not the audience. Snacks and soft drinks are provided at no charge. Patrons are also encouraged to bring items to enjoy and share with others. There is also a BYOB policy in effect for responsible adults.
Perhaps the greatest thing about the Down Towne Listening Room is that it is a non-profit venue where all proceeds go to the artists. It is a venue that was born out of a love for the music.
Experience for yourself this Thursday night!!!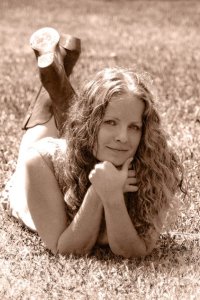 The Down Towne Listening Room welcomes southern California singer/songwriter Alice Wallace this Thursday night. Alice is an award winning artist who has opened for well-known performers like Lisa Loeb, Shawn Mullins, Sophie B. Hawkins and Shawn Colvin. Wallace has been gaining momentum rapidly since the release of her second full length album, "A Thousand Miles from Home." Her music blends elements of country, folk and blues – drawing from influences from modern Americana singers like Patty Griffin and Brandi Carlisle, while also paying homage to legends like Emmylou Harris, Dolly Parton, Patsy Cline and Linda Rondstadt. Her voice has been described as "more pristine and pure than a field of blooming wildflowers."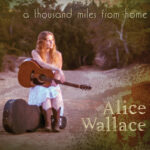 It has been a little more than a year since Alice quit her full-time job to immerse herself in music, and she has since increased her touring resume to include more than 40 cities across the country. In 2014, she was nominated for "Best Country/Americana" in the Orange County Music Awards. In addition, Alice also competed this year in the OC Music Awards' Best Live Band competition. Though the award went to a national touring act, her performance was lauded as one of the best of the bunch –"full of sass, style, and country flair," according to the OC Weekly.
This will be a rare opportunity to see and hear an incredible artist in a unique environment.
www.downtownelisteningroom.com
www.facebook.com/alicewallacemusic