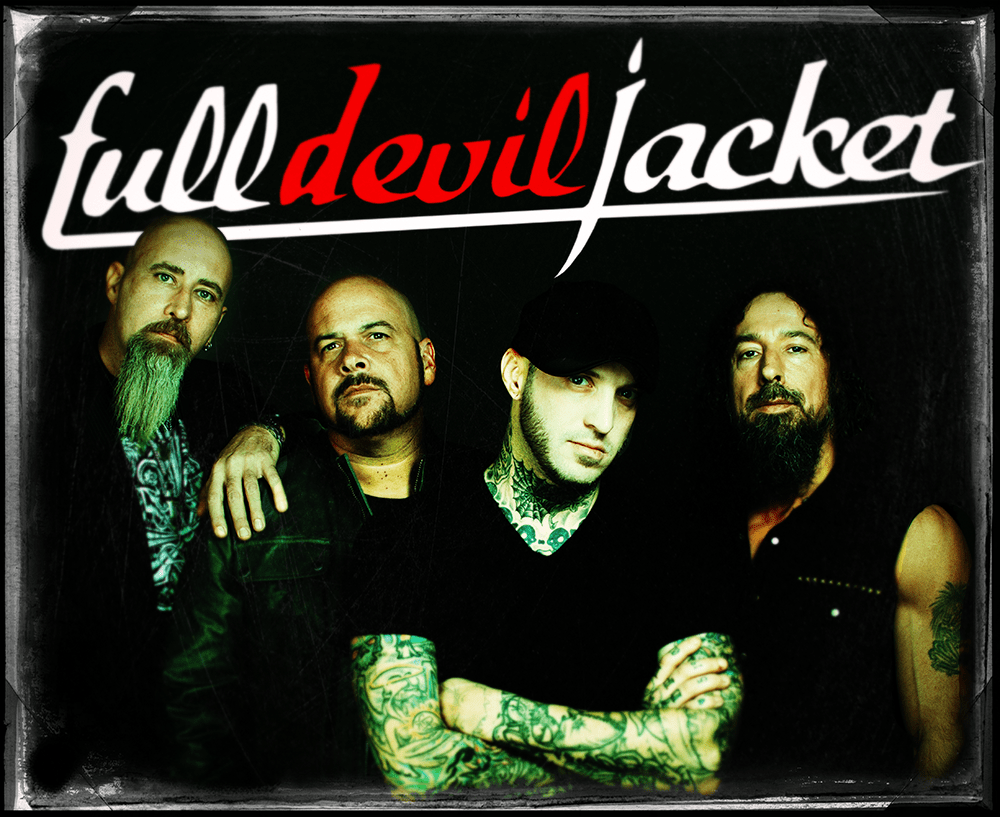 In February of 2000, I went to see Type O Negative and Coal Chamber at Bogart's in Cincinnati, OH. Little did I know that I would be talking about the band that opened that show fifteen years later. That band was Full Devil Jacket. FDJ caught my attention right away with their raw sound, brutal guitars and catchy songs. The band caught many peoples attention and were on their way to the top. The ride was short lived however, when lead singer Josh Brown quit the band shortly after suffering an overdose. Fast forward fours years down the road when I was attending my first Christian concert. The band I had gone to see was Third Day, but as the lights went down  it was the opening band that grabbed my attention once again. I was almost in disbelief as images of Full Devil Jacket appeared on the video screen with Josh Brown giving his testimony about how he battled back from his drug addiction. He was playing that night with his new band, Day of Fire. Fast forward to present day. Brown has resurrected Full Devil Jacket and they are getting ready to release a killer new record called, "Valley of Bones," on March 31st. They are also getting ready to hit the road with Drowning Pool and Adrenaline Mob. I had the pleasure of speaking with Josh about the rise and fall and rise again of Full Devil Jacket, as well as what he has learned in the time in between. Enjoy this interview and look for our thoughts on the new record in the coming days.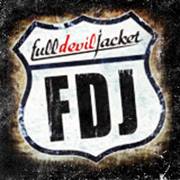 The Music Room: Did you ever think back in the early 2000's, after you quit Full Devil Jacket, that you would be back and releasing a new record (Valley of Bones) with this kind of momentum?
Josh Brown:  I did not. It was such a traumatic time in my life. Back in 2002-2003, I thought I was finished with music completely. I've done a lot of records since then. But at the time, when I quit Full Devil Jacket, I was done with music completely. I never thought I would put out another record.
TMR: Now that you are back, does it feel like you are picking up from where you left off, or is it more like starting from scratch?
JB:  The truth is, I've never had this feeling about any other record. I've got a better feeling about this record than any other one I have done.  It may be because of where my own head is at. I have a greater understanding of the music business and life itself. I'm in a place right now where I can see opportunities and I can take opportunities and I can move forward, not with just this record, but with life itself. I can sense the momentum and it feels really good, it really does. There's a very rewarding quality to this experience.  It's very cool.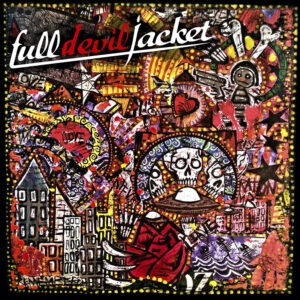 TMR: I had the chance to preview "Valley of Bones." It's killer. It's just one of those records that you can really feel and get into.  I know right before you quit the band, you were working on a second record. There were a few songs done that the other guys put out under a different name. Was there ever any thought to go back and revisit that material?
JB:  There's always a desire to go back and put out or finish old music. There are a lot of songs out there that have never really been completed. But I believe, always, that the best song is the one you haven't written yet. So, instead of going back and trying to recreate something that has come and gone, I'm just into writing that next song.  I stop worrying about where I was or where we were back then and just write about where I am today. My favorite rock music is rock music that gives a commentary of the world around you, kind of like a newspaper. That's why the hip hop music back in the day, or even the rock n' roll music of the '60's… these songs were songs about revolution and change. They were singing about something they believed in. That's what I'm always looking for in music in my song writing. That's what makes something believable, the feeling behind the words itself and the experience behind the words.  I'm always about looking around me and writing about what I see.
TMR: I can tell that by listening to the record. It's heavy, but it's not obvious. You really have to think about the lyrics.
JB: Yeah, there's depth to the lyrics. No doubt about it. It's figuring out how to speak the truth in an artistic way. That's really what I'm into. I'm into looking for ways to connect at a deeper level.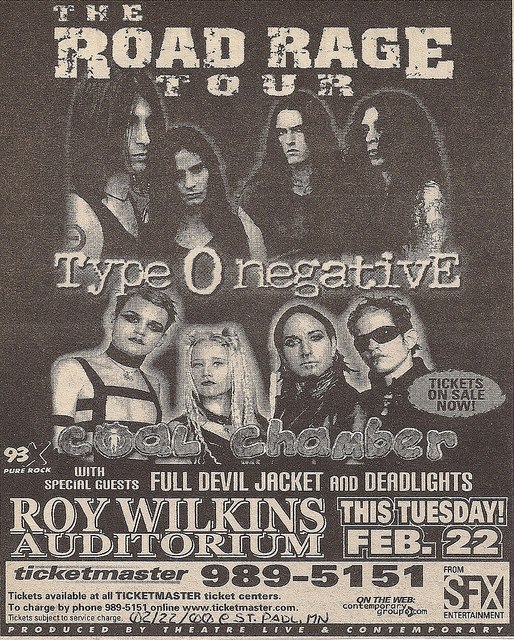 TMR: This next question has no agenda behind it, but I ask it out of my own curiosity. I got into Day of Fire (Josh's Christian band) quite a bit. When I heard you were going back to Full Devil, I was excited but I was also curious. You have these songs like "Mr. Wiggly," "Screaming Jesus," and "D.M.F," I wondered what that was going to be like and where your head was at. Then ten seconds into the new record is the F – w0rd. I was like okay, there's my answer. Was that something that you did intentionally to separate yourself from Day of Fire stuff?
JB:  Yeah, the thing about my world and my belief systems, it's never changed…I mean, it's constantly changing but I'm growing in what I believe to be true. Always. As an artist, I feel like it's my job to be brutally honest when I write music. I feel like one of the keys to being a great performer or writer is being vulnerable. Vulnerability makes a great performer, or a great writer, or a great singer. I feel like if I can just be 100% truthful about where I'm at in my life and the way I see things through my art, then I've done what I was created to do. But unfortunately, due to the human condition, and because of good and bad choices…free will, I'm not always in the best place. As a matter of fact, I do a lot of stupid things that sometimes hurt me and hurt a lot of the people around me. I write about those things and hopefully I've learned a lesson and I grow wiser. But sometimes I don't.  Yeah, it was intentional. I knew that the feathers would be ruffled by such words, but at the same time I don't have a problem with that. I really don't.  I didn't do it for that reason. It just happened to be the best word at the time to describe where I was at.
TMR: Yeah, but when I listen to the song, "The Moment," I hear it's still in there.
JB: Do you have a copy of the lyrics?
TMR: No, I don't right now.
JB: If you had a copy of the lyrics you'd see it's all the way through the album. The belief and my faith and what I think about God is all through that record. You may or may not want to put this in the interview, but this record is the most biblically truthful record I've ever done in my life.
TMR: I get that. I actually feel like there is more of that in this record than those last couple Day of Fire records.  That is not a knock on those records because I dig them, it just says something more about this record as a rock fan and as a Christian. I always thought it would have been cool if you played the song "Full Devil Jacket," in your Day of Fire sets. Talk about truth and vulnerability.
JB: Yeah. The thing about this record is that I've just grown a lot.  I understand a lot more of the things that I believe in back in the day. I understand the way the world works a lot more now.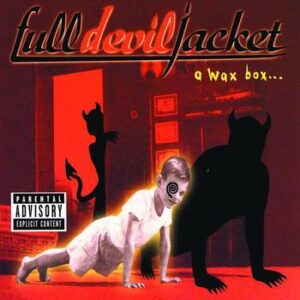 TMR: The last time that I saw you was back in 2008.You were in town for a Day of Fire show and were doing a signing at a Christian book store. I could be wrong, but at that point you seemed like you were pretty burned out. You may have just been having one of those days, but you definitely seemed down. I brought in my Wax Box E.P. (Full Devil Jacket's debut E.P.) for you to sign and you just lit up. We sat there and talked and I thought, man…something's going to happen here. And I am really glad that it did.
JB:  I probably was burned out. It's easy to get that way, it really is. It's not always glamorous. As a matter of fact, most times the road is not glamorous. It's very humbling. After a while you just need to regroup.
TMR: Let's talk about the road. You're getting ready to start a big tour with Drowning Pool. What can we expect from Full Devil?
JB: I'm excited. I've been studying up on the bands. Of course I've known Drowning Pool and Adrenaline Mob, but I've been doing my homework checking out all of their new and old music. I'm excited to get out with these guys. It's cool to go out with a bunch of veterans and guys who have been in the business for a while and to continue through this musical landscape that is always changing. Any band that has been making records as long as these guys have, you've got to respect them. You have to realize the determination and will that it takes to do these things. We've got quite a few shows all over the country. I will get to revisit all of my friends all over the country.

TMR: How about the set list? Will you be playing a lot of stuff off of Valley?
JB: This tour is going to be mostly old songs with a couple of new songs thrown in. We can play just about any song off of the Valley record, but this tour is kind of like, hey, we're back. We're going to show people why they loved us in the first place, then we're going to give them new material to build on from there. We're going to slightly reveal the Valley of Bones record as people receive it. Then once the record's out I'm sure we'll mostly be doing Valley songs.  You know those old songs man, there's just something to them. I enjoy revisiting them and I love playing those songs live. It's great to see the way crowds react to those songs. I'm excited to be out playing with my friends and brothers. I couldn't be happier.
TMR: Just from what I've seen online, people are picking up on 7xDown. People seem to be digging that song (from Valley of Bones).
JB: That's a great song. 7xDown is an interesting song because that was the first song we recorded as Full devil Jacket 2014. My friend Brian Kirk, who worked with us on that record, actually came up with that riff and that was the first spark of the new record. It definitely has a strong message. It's a gritty and truthful song.
TMR: It's a great record man. There is no filler at all. It's one of those records you listen to all the way through. Congratulations on it and welcome back man.
JB: I appreciate that man. Thank you.
www.facebook.com/FullDevilJacket
https://twitter.com/fulldeviljacket
https://instagram.com/fulldeviljacket
Do you dig the cover art for Valley of Bones? Josh Brown is the artist. Check out his other work by clicking the link below…