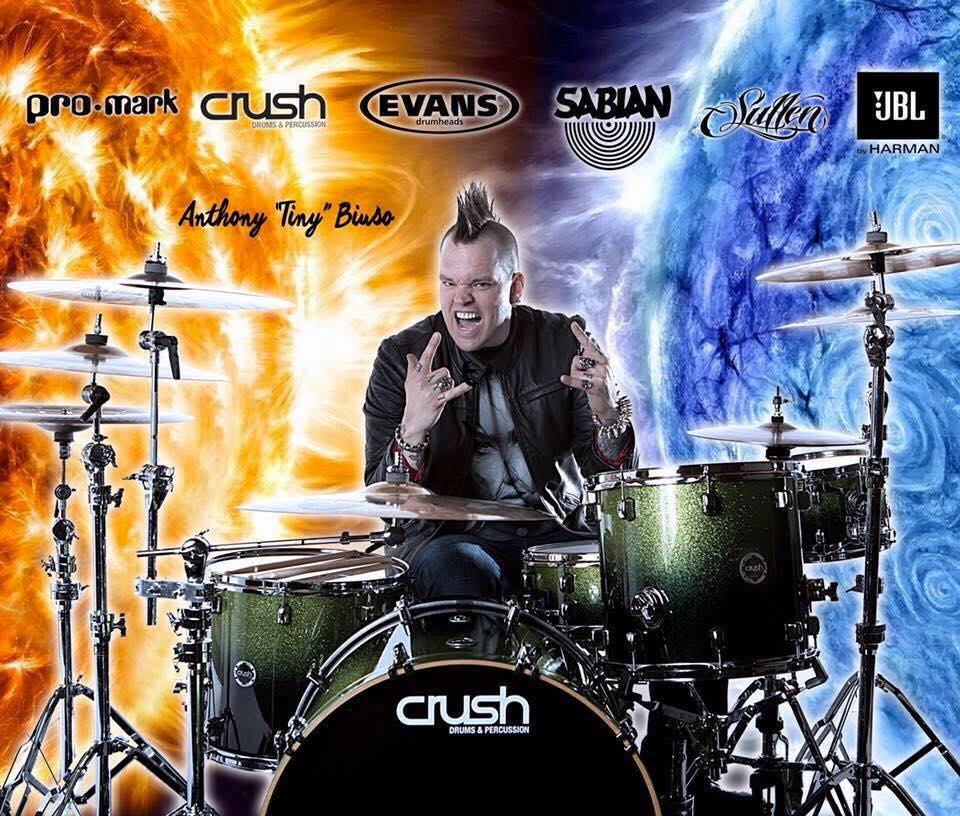 BulletBoys are pleased to announce new drummer, Anthony Tiny Biuso!
Members thought long and hard about how to proceed with the future that was in the best interest for the band. It was not an easy decision but it's members unanimously decided to proceed with new drummer Anthony Tiny Biuso!

"We have known Tiny for a very long time and are so excited to have him providing the major BOOM to this group. Tiny is now a "FULLY LOADED" BulletBoy and we look forward to having him rock out with us around the globe in 2018." Says Marq Torien
Anthony is no newcomer to the rock scene. Aside from playing with various artists, most will remember him with TSOL, The Dickies & HED PE. Anthony was born in New York City. He has played drums for nearly 35 years. His career has brought him to 35 countries and almost every single state behind the drum kit for some of today's hottest rock and punk bands. He is an animal lover! People lover. And reality lover.
"Cannot wait to bash out these killer tunes worldwide!!! Suits my big beat style perfectly. What a great band!!" ~ says Anthony Tiny Biuso
"I have always admired Tiny's talent and could not be more excited and blessed to have him in the band. He was not only chosen for his amazing talent but because of his loving and amazing personality. His drumming is out of this world and a perfect fit! We welcome him into our family with open arms."
~ says Marq Torien
"Tiny is a real powerhouse who brings a rock-solid foundation and infectious groove. He and his playing are both awesome additions!" ~ says Nick Rozz
"His name is Tiny, but his talent is anything BUT…his focus and professionalism is inspiring and the intensity he brings to the "tubs" is staggering. He serves the music beautifully and makes my bass playing effortless. Welcome aboard the BulletTrain T!!" ~ says Chad MacDonald
BulletBoys is signed with Frontiers Music SRL and is in great company with some of Rock true giants. The list includes DEF LEPPARD, TOTO, WHITESNAKE, YES, JOURNEY, SURVIVOR, SEBASTIAN BACH, STYX, ASIA, JEFF LYNNE and ELO, HEART, BLACKMORE'S NIGHT, GLENN HUGHES, Y&T, FOREIGNER, EXTREME, SAMMY HAGAR, WINGER, URIAH HEEP, DANGER DANGER, RICK SPRINGFIELD, HOUSE OF LORDS, REO SPEEDWAGON, STRYPER, MR BIG, TED NUGENT, NIGHT RANGER, PRIMAL FEAR, NELSON, WARRANT, GREAT WHITE, DENNIS DEYOUNG and many more!
BULLETBOYS' new album, "From Out Of The Skies" will be released on CD/LP/MP3 on March 23, 2018 via Frontiers Music Srl. Watch the video for the new single "D-Evil" featuring guest vocals from Jesse Hughes of Eagles Of Death Metal
Pre-order & stream singles from "From Out Of The Skies" here: http://radi.al/FromOutOfTheSkies
Special Limited Edition Clear 180g Gatefold Vinyl Edition available here:
https://www.frontiers.shop/bulletboys/ LIMITED TO 100 COPIES WORLDWIDE!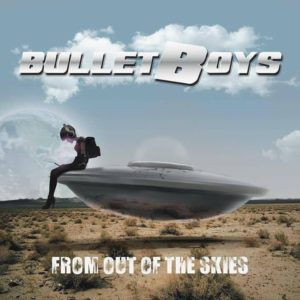 https://www.bulletboysofficial.com
https://www.facebook.com/TheBulletBoys/
https://twitter.com/TheBulletBoys
https://www.instagram.com/bulletboys/