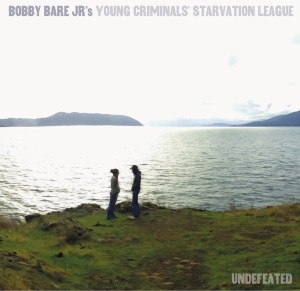 It is widely known that breakups and love gone wrong have inspired some of the greatest art created over the course of history. In his new record, "Undefeated," Bobby Bare Jr. continues that tradition with a ten song collection that takes the listener through a journey of his emotions as he deals with his own breakup. "Undefeated,"  which releases on 4/15/14 on Bloodshot records, marks Bare's first record since 2010's "A Storm, A tree, My Mother's Hand" and the first on Bloodshot since 2006's "The Longest Meow."
Given the subject matter, along with the fact that Bobby is the son of iconic Country Music Hall of Famer Bobby Bare, some may expect this to be a sad and depressing record. While it is a fair assumption, it is not the case. Rather, Bobby Bare Jr. deals with his emotions through distorted guitar, witty lyrics and a unique sense of humor.  That's not to say there is not a sense of pain, and even bitterness contained in the record, but Bare clearly has his own way of dealing with those emotions.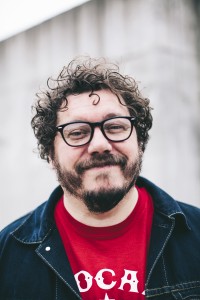 "Undefeated" is a record that will hold the listener's attention in curiosity alone. With every song you will want to see what the singer will say next and how he is going to say it. There are no two songs that really sound alike on the record. The album opens up with the sonic thunder of "North of Alabama by Morning" and slides right into the laid back acoustic flavored "If She Cared." The transition from track one into track two really sets the tone of the record…variety. While the record as a whole is a solid effort and should really be appreciated in one sitting, there are a few highlights that we will point out. "The Big Time" is a big and upbeat song which features a horn section in the mix. The song can be described as the ultimate kiss off song. "My Baby Took My Baby Away" is the perfect example of Bare's wit and sense of humor (though don't believe that some of the resentment is not real). In this track, Bare addresses the other man in his woman's life…it just happens that the other man is the couple's baby. It is a fun song that has a Randy Newman quality to it. The record is closed by the crunchy exclamation point "Don't Stand at the Stove" which contains a psychedelic guitar jam in the middle.
"Undefeated" makes a statement that Bobby Bare Jr. is not living off the reputation of his father. He is making a name for himself and is doing things his own way. The record has something to offer for just about everybody. Chances are you will find a song or two that puts into words something that you have wanted to say over the course of your life, but just couldn't find the words. Bobby Bare Jr. has most likely said it for you with this record.