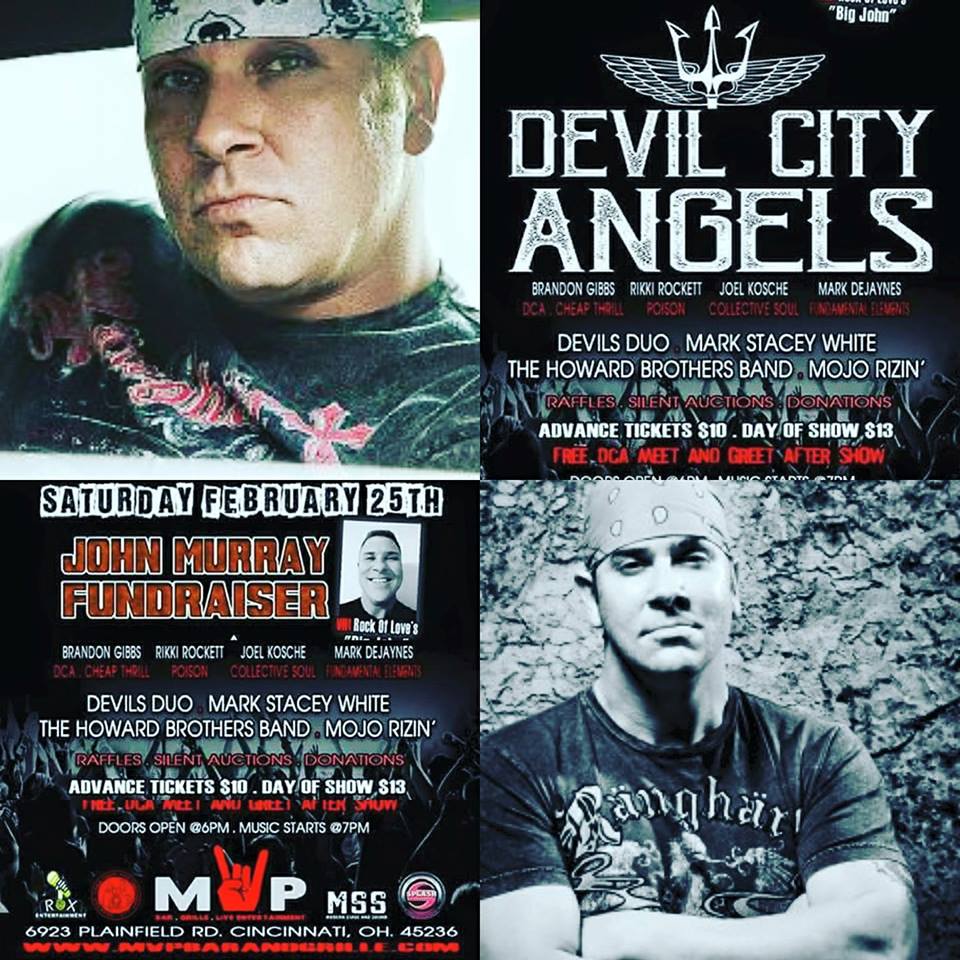 Many people know John Murray simply as "Big John." But to his friend's he's simply John. People may know John from back in the day at Annie's or The Blue Note in Cincinnati, OH. Others know him from his time on the road with bands such as Poison, Ratt, Cinderella and Kid Rock. Others recognize John from his appearance on VH1's "Rock of Love" television show. I remember the first time I saw John in person. Poison were playing Riverbend Music Center here in Cincinnati and John was walking across the concourse to greet friends. All I knew at that time was the guy seemed large than life. Fast forward years later when Devil City Angels played MVP in Cincinnati. As the night ended, I was introduced to a gentleman name by the name of John. After a couple of minutes of friendly chatter I realized this was the one and the same,"Big John." My impression did not change…the man was larger than life. I feel so fortunate that I have had a chance to get know John Murray the man. Not only is he a rock n' roll legend, more importantly he is a U.S. Marine.
John has led a fascinating life, and he is gearing up to fight (and conquer) his greatest test yet. Devil City Angels are coming to Cincinnati on February 25, 2017 to throw a party for John. Leading up to party time I will be sharing a conversation that I recently had with John. I hope you enjoy getting to know this incredible man as much as I have. And even more, I hope that I see you at MVP on the 25th!!!
---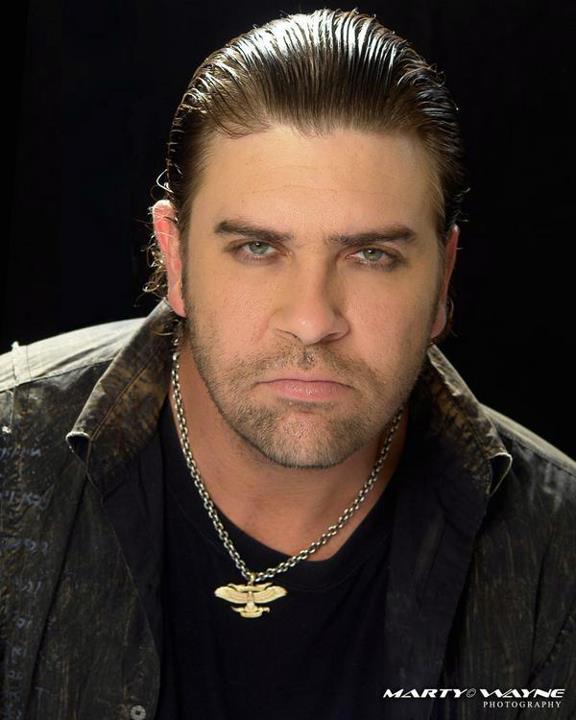 John Murray: The problems being everyone wants to party with you, everybody wants to do blow with you, everybody wants to buy you a shot. The next thing you know, I was on a crash course with destiny. It was about to bite me in the ass, and that's exactly what happened. I got so wrapped up in drinking and doing drugs that it completely consumed my life. For a short period of time, my life was a blur.  I mean, I don't remember parts of it. Did I have fun? Absolutely….I think (laughs.)  The attention turned into an ego problem. All of the sudden I was bigger than John….I was "Big John" and damn it, I can have anything I want. I started to have the persona that I was bigger than who I really was.  That's not at all what I wanted. I always wanted to be known, but I didn't want to be known as being that.  If you look on my Facebook, there are pictures on there of me where I am so blitzed out of my mind I don't even think I have my eyes open and it looks like I can barely hold my hand up. There were way too many of those nights. Inevitably, the partying became more important that the actual job. That pretty much is what caused the decline of that career. It just wasn't any fun anymore.
The Music Room: You've already shared a lot of information in the past, like with Izzy (Izzy Presley "Not Another F'n Podcast"), but what was it that made you stop and take control of your life back? How did you get past being the attention whore and excess?
JM: I didn't get my life back. Like I said, I was on a crash course with the devil himself. There was somebody else that got my life back for me, and that was my wife. When we started dating,  I was still drinking and everything. In October of 2011 I had a very rude wake up call. We had gone out one night. We went over to some friends at the time house and I was drinking some stuff called Absinthe. I don't know if you've ever heard of it, but it's a mess. I kept drinking it because it tastes so sweet and the next thing you know, I completely had a meltdown. Physically….I did something that I said I would never do. I put my hands on my wife…she wasn't my wife at the time. I bashed the dashboard of my car. I grabbed her by the face…there was blood all over. It was probably the second worst night of my life. I wound up in jail in Salt Lake City.  The next day all I could think about was that I lost the girl that I loved. I was like, what am I going to do? I just lost everything.  Screw the career, screw everything, nothing mattered but her. She looked at me and just started crying and I looked at her….(begins getting choked  up.) I'm sorry, I forget how much that night means to me. I looked at her and I made a promise. At that point I said, I will do whatever it takes to keep you. I promise you this…I'm making a promise to you and me, I will never drink again, and if I do you can leave me. I've had one slip up on a Thanksgiving one year. I don't know what it was, but I drank a couple of beers. Nothing….nothing in comparison of what it was. If it wasn't for her, I'd be dead. There's no rhyme or reason to it…I'd be dead and we wouldn't be talking right now.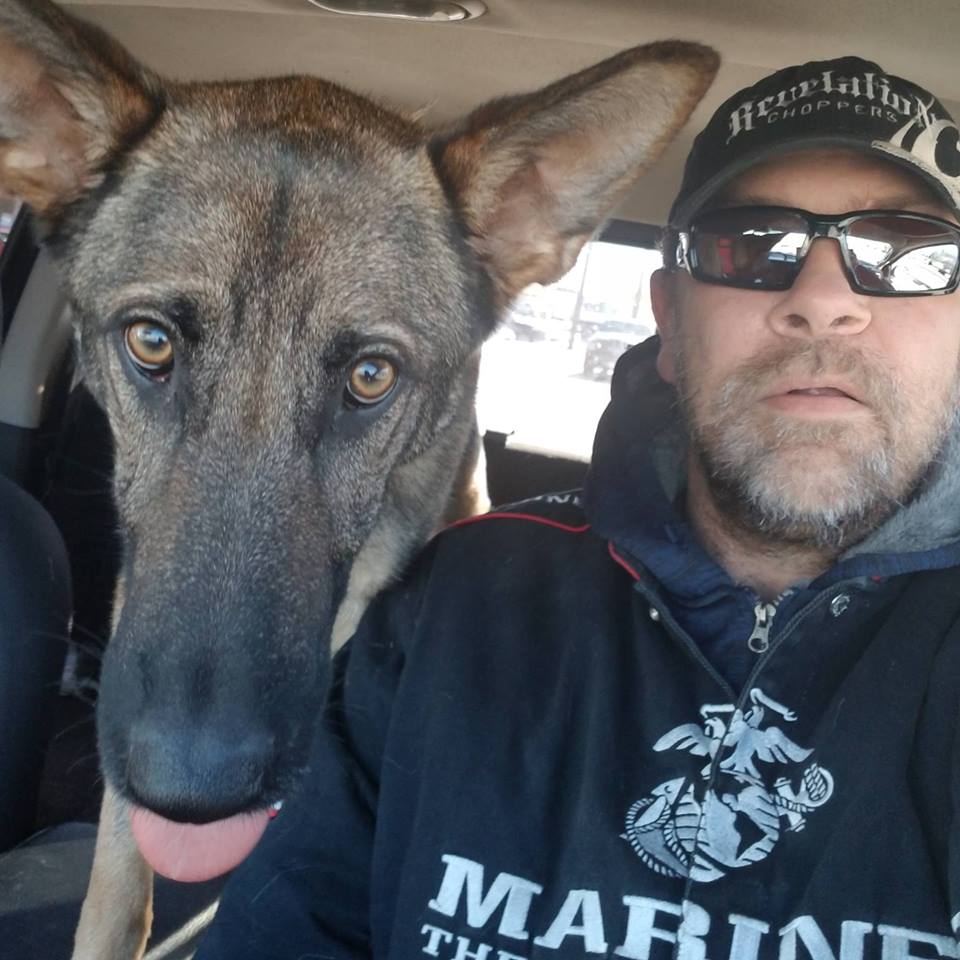 TMR: The next question I had written down was what keeps you grounded, but I think you just answered that. It sounds like your wife is the answer to that question.
JM: Well, the way I stay grounded is…well, because of her. She's my biggest support system. If you ever listen to the interview with Izzy, I think that is the first time that I ever let loose, in May of 2010, I had a gun in my mouth. I was ready to end it all. I couldn't take it anymore, but all I wanted to do was keep drinking, if that makes any sense. There's no lying about it, I'm an alcoholic. I'm an alcoholic who doesn't drink anymore.  Unfortunately, I'm stuck with that tag for the rest of my life.  But because I'm an alcoholic, doesn't mean I have to drink. Things had gotten so bad that at about 3 o'clock in the morning one night I took a pistol and put in my mouth and begged my dad…begged him (he had passed on in 2009.) I said dad please, if there is anything that you can do for me, please let me know. You have twenty-four hours or I'm done, I'm out of here. I don't know if this was divine intervention, I cannot explain it. The next night I was sitting there watching a UFC fight with a friend of mine and I hear this voice over my shoulder. I turned around and it turned out that it was who is now my wife. So what keeps me grounded is never forgetting how bad that I was, and knowing that I never want to be there again.
TMR:  So, after all of your amazing adventures you find yourself back in Cincinnati. Did you ever think that would be the case? Tell people what you are currently up to these days.
JM: I somehow always knew I would end up back here. Home is Home no matter how successful a person gets. I knew I had to get back here to be around my "One of a Kind " Mom after my Pops passed in 2009. I have always been a big Mamma's Boy secretly. Anyway upon return I received a call from my "Brother" Vince Lomboy who had begun a career while I was gone as a Storm Restoration Specialist and had been very successful receiving his 3rd National Title just this year for projects he had secured. We both now are part of an amazing organization known as ACCORD Marketing with the Local Office here being Secured Roofing LTD. Here in Cincinnati we are technically our own bosses but there is so much more to the giant picture. A gentleman and our CEO Dustin Doll along with other leaders have given us the greatest opportunity a guy could ask for. Not only do we get to help people every single day with their homes but we get to make a living doing it. We have become one of the industry leaders nationwide and continue to grow every day with the goal of eventually being # 1 in the country and it's not that far off. So for any storm damage in the Tri- State area call me at (513) 449-0142…shameless  plug (laughter.)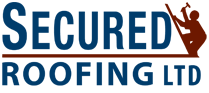 TMR: Before we wrap up, I want to discuss what is going on with you right now. I don't think a lot of people realize what's going on with you, and when they hear about a benefit for Big John they have questions. Is there anything you would like to let people know about? You can say as much or as little as you want.
JM: I'll tell everyone. I have what's called dilated cardiomyopathy. What that is, is an enlargement of the heart, the internal part and the external part of the heart. It is directly attributed to alcohol and drug abuse which I used to self-medicate for stuff that happened when I was in the Marines in Somalia. I never believed in PTSD. I thought it was an excuse, and something that people made up. Well…when my dad died in 2009, a lot of things, for whatever reason, my mind blocked out and forgot about, came back. I mean they came back like a tidal wave, which is one of the reasons I started drinking so much. It was perfect timing with the TV show and everything. The drinking and drugs went out of control. There were two reasons. One was the notoriety from the show, and two was because I was trying to forget things. It was the only way I could go to sleep. So this dilated cardiomyopathy is a direct result of alcohol and drug abuse attributed to PTSD.  What that means is I have an ejection fraction of 10%. That means my heart is only expelling oxygen or blood at a rate of 10% when it should be 70-80%.The long story short is that my heart is only working at 10% of its capacity. What had happened is that over the last five years….it started with what I thought was a panic attack when I was in Hawaii snorkeling and saw a shark. It turned out to be heart failure, in fact. That was the first one.  Since then I have had numerous reoccurrences…a total of five heart attacks in conjunction with heart failure.  My heart has gotten continuously weaker every time that happened. It's at a point where it's not going to get any better. In order to live another five, ten or twenty years, they have to do a heart replacement. It scared the living hell out of me, but with the more research I've done I've found out that it's not that big of a deal medically anymore. They do so many of them now.
So Rikki and Jerry Woodruff (Roxx Entertainment) came to me and asked if it would be okay if they did a benefit for me. I told them I really didn't know that it was appropriate because I'm still alive. They said no, you don't understand. We want to do something for you  so when the time comes, we want to take whatever we raise and put it in an account so that when you do have your surgery and you're out five or six months, whatever the recovery time  is, we want to make sure your taken care of. I didn't get defensive, but I kind of worried. I didn't want people to perceive me as…I mean, these Go Fund Me accounts, you don't know if they are real or not. It's just someone asking for money, you know what I mean? I didn't want to seem like I was that guy. Rikki, Jerry and everybody came to my defense. And said listen, this is the real deal and we'll vouch for it. Obviously anyone who knows me, knows it's real, but…they said just be glad you have friends who are in a position to do this because you spend the majority of your adult life taking care of others…let us take care of you for once. It's amazing to me because there are so many people out there who work in the music business who do so much more than I ever did, but they never get the recognition. It's because they weren't up front with the band guys. Whether it was Poison, or Saliva, or some of these other bands…I became like the fifth Beatle because I weaseled my way in there and got to be friends. Next thing you know, I'm up there on the bus partying and everyone knows me (laughs.) Luckily, Rikki is one of those guys that just…he's a true friend. It's not about what he can get out of it. He's like a brother to me. We've shared so many things in our lives. From the good, to the deaths of family members, to the births of children…it's amazing the things that he and I have shared. So many other people that are artists in this music business, I got to be a part of their lives and they got to be a part of mine. The fact that their turning around and doing this for me…it baffles me.  I'm honored.
TMR: Is there a time frame for getting the transplant?
JM: Actually, no there is not. It's kind of a weird situation where I have to get worse and bottom out before they even start looking. I am in the process of prolonging this good run as long as they can with medicine and treatment. But eventually my heart will give out and that's when they will actively start looking for a transplant donor.
TMR: You seem to have maintained a lot of your relationships from the touring days. Given the fast paced nature of the rock n' roll business, how did you manage to do that?
JM: You know that's the one thing a lot of people ask me and my answer is simple and almost self-explanatory. The fact is I never looked a gift horse in the mouth. Yes, I was hired to do a job and whether it was security for Cinderella, RATT, Poison, Saliva, or the Monsters of Rock Cruises (currently), or weather I was hired as a Personal Assistant for Kid Rock or Brian Setzer and the Stray Cats, I always tried to be as "real" and humble as possible to both the Artists themselves, as well as their fans. When you live on a bus for 8-12 months out of the year and you're a part of that business, believe it or not they are your family and you do anything you can to protect them along with the rest of the crew. My loyalties run deep in the music business because we have all seen the same roads, lived in the same dressing rooms, shed the same tears and laughed those incredible laughs that last a lifetime. When you retire or leave the road, those loyalties ring true and I consider the bands, crews, and their fans that I have been lucky enough to be a part of, my eternal family. You don't just stop loving your family when you decide to pursue other dreams.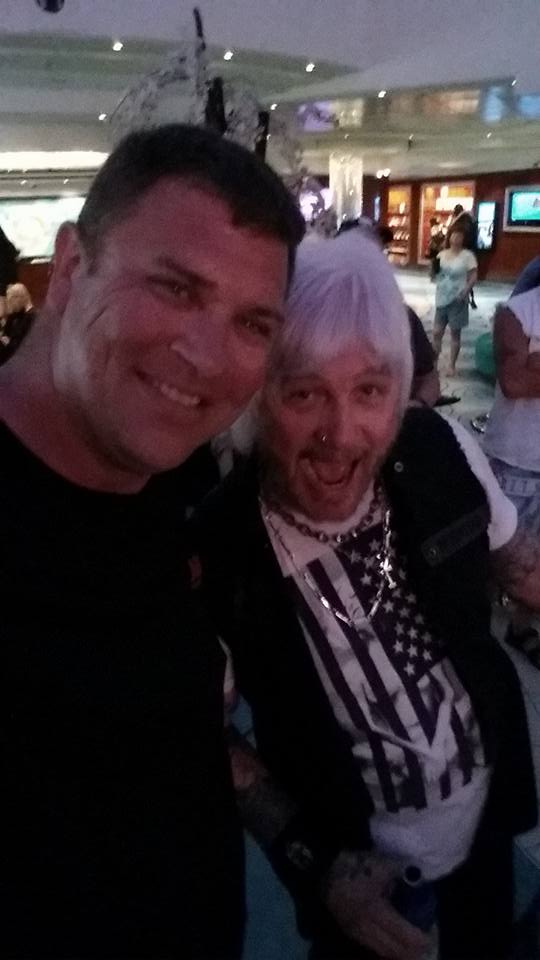 TMR:  I know you have a role with Monsters of Rock cruises. Can you tell us about that relationship and what it means for you to be involved with that?
JM: One of the absolute greatest mentors I have ever had the pleasure of knowing is Larry Morand. Larry was involved in this business LOOOONG before I started and will continue his legacy long after I am gone. He helped get me my first breaks and after many years of touring he decided to not only continue touring but pursue a dream of putting these amazing packages together on a cruise ship. He dreams big and makes it happen no matter what. Larry and I worked together for a very long time and when he decided to begin this venture he of course had his loyal crew or team already in place and I was still sort of dormant as I had at that time been in Salt Lake City and beginning my own life away from music with my now wife Leilani. At some point we had reconnected and he asked if I would consider being a "Celebrity" Host for a cruise in order to help me with another venture in Fugitive Recovery…don't ask (laughter.)
Well, I graciously accepted and the funny thing was, is at that point I had been sober for a period of time and realized that this whole "Celebrity" thing just wasn't my cup of tea any longer. I wanted NOTHING more than to just be John or as Fred says "Unusually Large John" again and behind the curtain and doing Security work again. I expressed this to Larry Morand and he said he could help me do that. I told you he sees things through me,right? Well the following year he brought me back to work with a couple of guys who are absolutely 2nd to none. AJ Fratto and Jake Lawson (Shinedown) were the puzzle pieces that were always missing. Together we became the team on the cruises and eventually got the name "CERBERUS" given to us. After that we continued to work on every cruise doing Artist Assistant work, Security, and Guest relations with fellow cruisers, and it has been absolutely unforgettable. I am part of a "Team" again and not an individual and that's what I wanted all along.
TMR: Man, it's been so fun listening to you share these stories. Some of the times you mention are when I was coming up. I remember seeing Ratt play at Bogart's with a band called Hair of the Dog open up for them…
JM: I LOVE THOSE GUYS!!!
TMR: Oh yeah! Then I remember driving up to Columbus to see that tour with Poison, Great White and Ratt. You just brought back some great memories.
JM: Isn't it weird? The weird thing about it is being a fan seems like yesterday. Everything that happened in between…if I was to die tomorrow, God forbid, but if I was to die tomorrow I can honestly say I could stand in front of God and when he asked me what I have done I can say I have lived the lives of ten men. I sit here and think, especially now with this heart situation, and think how much time do I have left? Let's say it's another forty years with this transplant, what the hell's going to happen over the next forty years?!?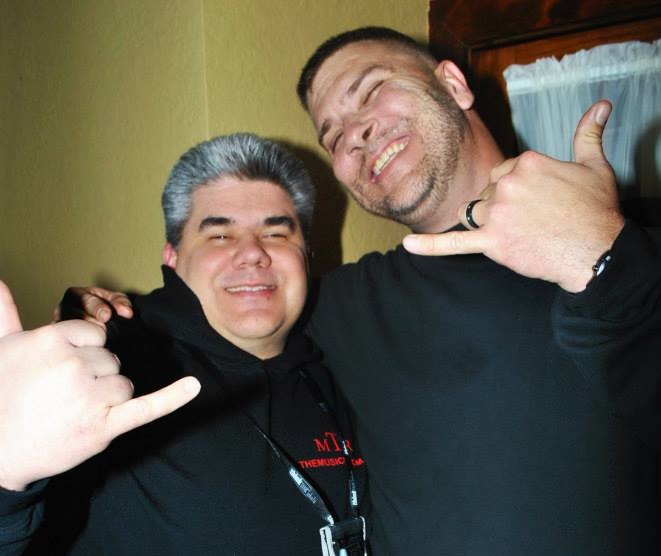 There you have it, my conversation with one of the biggest hearts in rock n' roll, Cincinnati, and the whole world. John is not looking for any pit party, but his friends are throwing him a rockin' part this Saturday night, February 25th at MVP in Cincinnati. If you can get there, you wont want to miss it. Devil City Angels are going to throw down, along with some great local bands in the area. If you cant'ts attend, but still want to help out, there is a Go Fund Me account set up to help John while he is recovering. One thing is for sure after this conversation, there is no way John Murray will be down for long! Oorah Big John!