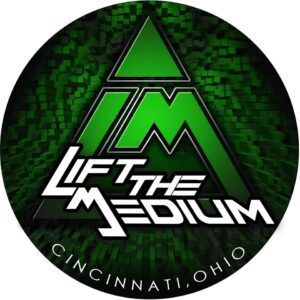 Lift the Medium – est. 2013
Lift the Medium is real. No backing tracks, No autotune, No tricks or shortcuts, no fake get-ups, gimmicks, or trendy outfits: just real, unadulterated, pure Rock 'n Roll. Forming in June of 2013, members Joey Vasselet (vocals and guitar, Joe Bartone (guitars and vocals), Jake Bartone (drums and vocals, and Justin Kennedy (bass) set out with one goal: create real rock music that appeals to the masses, and be able to do it live without cheating. Shunning modern tricks like backing tracks, autotune, amp modeling, and pre-recording sounds, the band brings a sound and style that cuts through the cookie cutter, laptop and ipad driven, ironic copycat rock scene like a Katana sword through soft butter. Forsaking skinny jeans and other trite fashion trends the band's onstage image is just as honest as the music they produce. With a solid blend of true talent, skilled musicianship, and quality songwriting Lift the Medium continues to carry the torch lit by the classic Rock bands of the 60's, 70's, 80's, and 90's. Soaring lead vocals reminiscent of a young Chris Cornell, Miles Kennedy, or Brett Smith (Shinedown) and secondary vocals harkening to vintage Aerosmith, Queen, and David Lee Roth era Van Halen couple to create a vocal sound many modern rock bands simply can't duplicate live. The mastery of instrumentation that each member possesses also makes for a one of a kind sound. With musical influences as varied as Metallica, Marvin Gaye, Pink Floyd, Muse, Elton John, Nine Inch Nails, Tool, Alice in Chains, Primus, Pantera, P-Funk, and Rush the music behind the vocals pumps out as true American Rock 'n Roll. Part Classic rock, part Grunge, part Motown, part Prog, part sticky Funk, Lift the Medium's songs will leave you singing, dancing, head banging, driving fast, and feeling good.
Want more pics?
Check out Ziegelmeyer Photography's Lift the Medium photo gallery here!!!
Lift the Medium is:
Joey Vasselet – Vocals
Joseph Barton – Guitars/ Vocals
Justin Kennedy – Bass
Jake Bartone – Drums
Discography: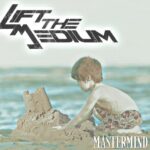 Sample Lift the Medium:
Connect with Lift the Medium:
www.reverbnation.com/liftthemedium
www.facebook.com/liftthemedium
www.instagram.com/liftthemedium
by