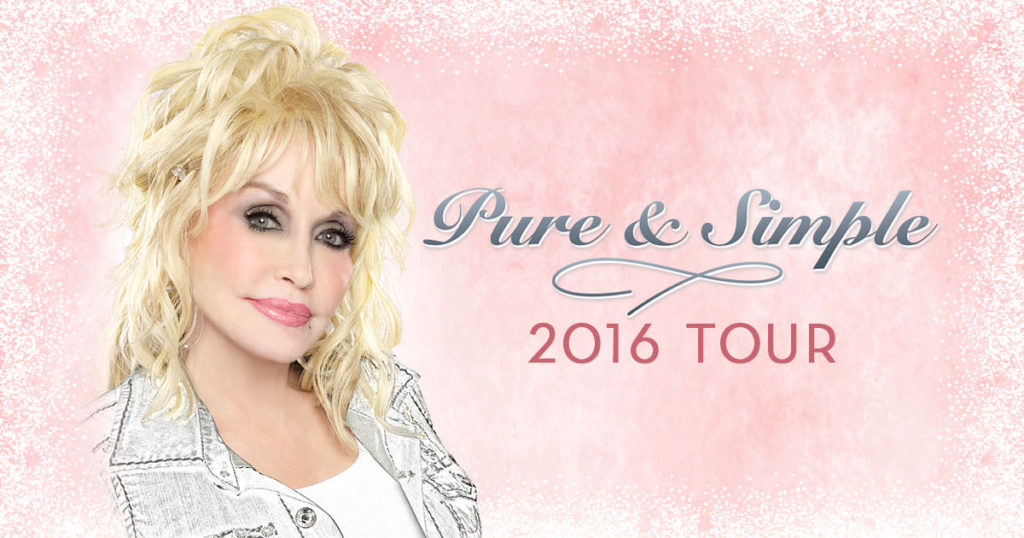 Dolly Parton brought her "Pure & Simple" tour to the Jack Casino in Cincinnati, OH this past Saturday night. This was Dolly's first visit back to The Queen City since her September 18th show in 1992 at Riverbend Music Center. This tour is the country music legend's first major tour in over 25 years. I believe that everyone who was in the sold out crowd at The Jack would agree, it was worth the wait!
Dolly, along with her three piece band, delivered an evening of music from her legendary song book. Songs like "Jolene," "Coat of Many Colors," and "9 to 5" were worth the price admission alone. But Parton also treated fans to some of the new songs that will be included on her upcoming album, "Pure & Simple." While Dolly's catalog shows how talented she is as a song writer and vocalist, she showed the Cincinnati crowd that she is also a very accomplished musician as well. Throughout her performance, Parton played the guitar, banjo, fiddle, pennywhistle, autoharp, piano and even a tenor saxophone. In case you didn't know before, Dolly Parton is more than just a "Dumb Blonde."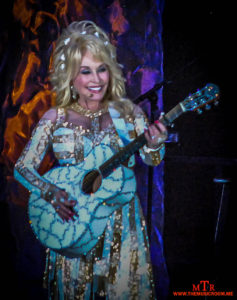 While the music was what everyone came for, Dolly entertained her fans with stories and jokes in between the songs. Parton told of her life growing up in the backwoods of Tennessee, and how her mother and father shaped the person she is today. She also announced to the crowd that she and her husband were just married…again, as they renewed their vows to celebrate their 50th wedding anniversary. While Dolly's jokes kept the capacity audience laughing, perhaps the funniest moment came unscripted. As the singer was getting ready to begin the song, "Little Sparrow," she told the crowd that even though the song was sad, it was okay if they coughed or sneezed during the performance. But as she launched into the song, fireworks erupted in celebration of a Cincinnati Reds win. Despiet the booms, the ever professional Parton never flinched. But as soon as she finished the song, she looked around in bewilderment. After finding out what the sounds coming from behind the stage were, she revealed to the audience how relieved she was as she thought there had been a drive-by during the song.
During her two and a half hour show, Dolly Parton proved why she has managed to remain of the world's most beloved performers for the past 50 years now. Despite being one of the most successful recording artist of this lifetime, Dolly made each person in her Cincinnati audience feel like she was performing and talking just to them. Hopefully it will not be another 24 years until she comes back to Cincinnati, but until she does return she provided more than enough memories to carry us through.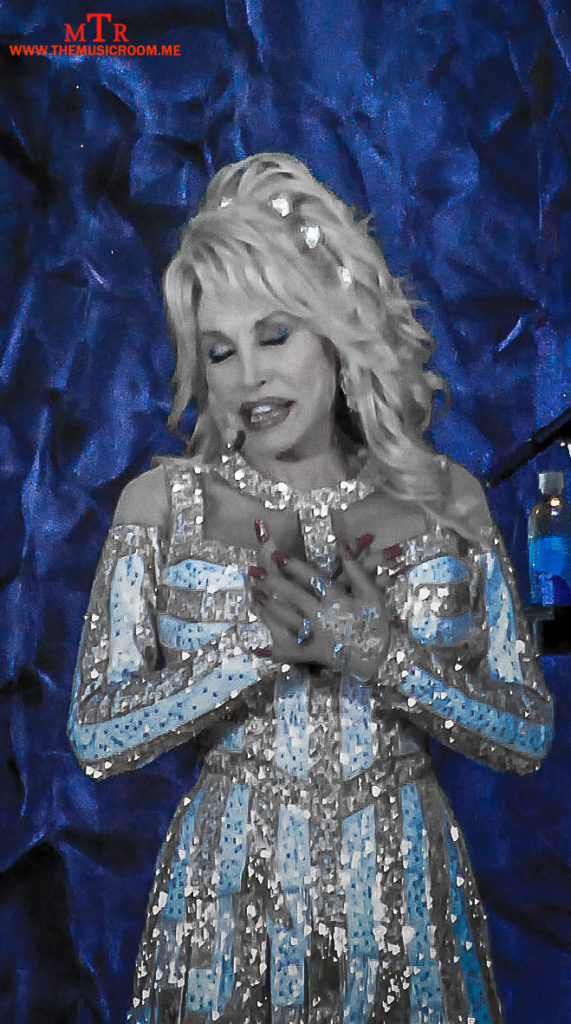 Dolly Parton – 6/11/16 – The Jack Casino, Cincinnati, OH
– Train, Train
– Why'd You Come in Here Lookin' Like That
– Jolene
– Pure and Simple
– Precious Memories
– My Tennessee Mountain Home
– Coat of Many Colors
– Smokey Mountain Memories
– Applejack
– Rocky Top
– Banks of the Ohio
– Protest medley (American Pie, If I Had a Hammer, Blowing in the Wind, Dust in the Wind, The Night They Drove Old Dixie Down)
– The Seeker
– I'll Fly Away
– Baby I'm Burning
– Standing Outside Your Door
– The Grass is Blue
– Those Memories
– Do I Ever Cross Your Mind
– Little Sparrow
– Two Doors Down
– Islands in the Stream
– 9 to 5
Encore: 
– I Will Always Love You
– Hello God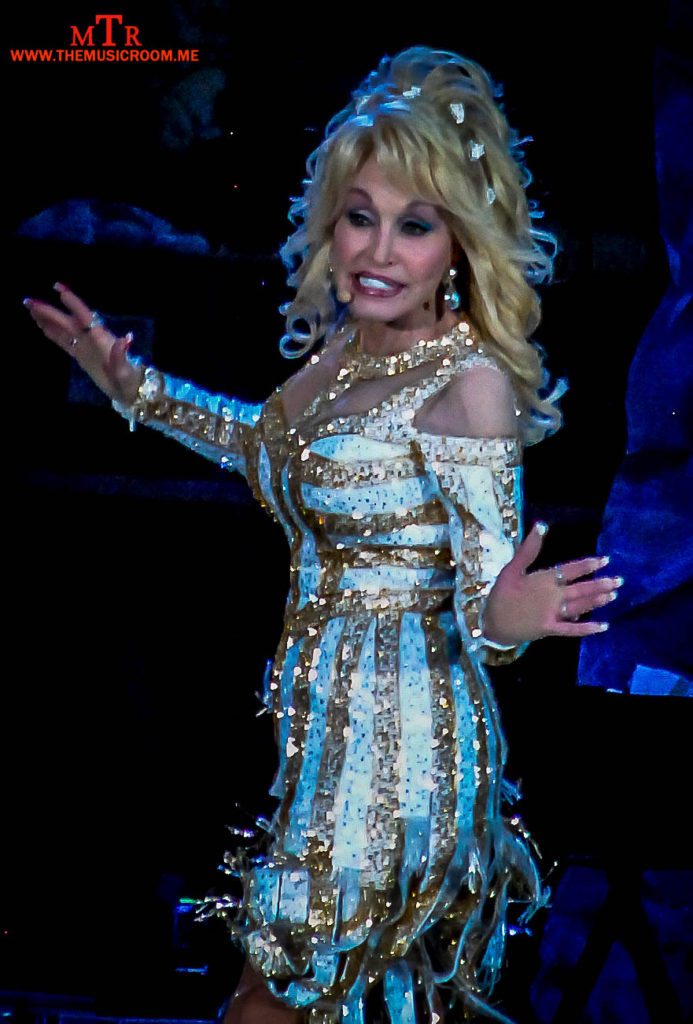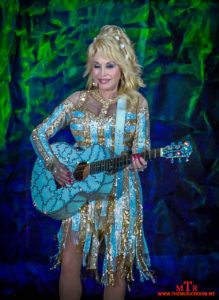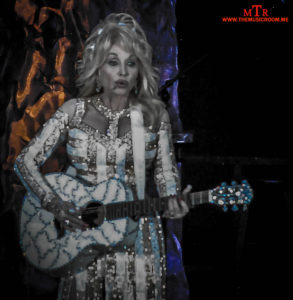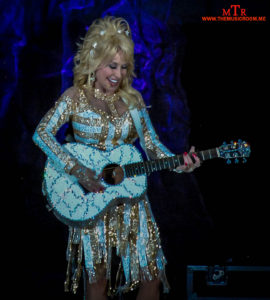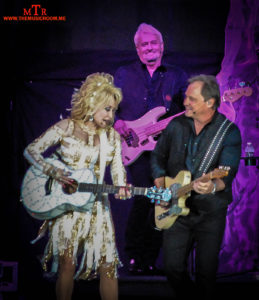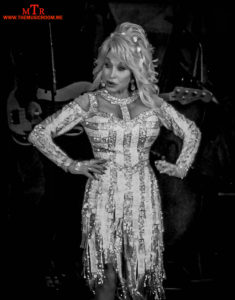 https://twitter.com/dollyparton
by