The American Beauties are a folk-rock quartet out of Somerville, Massachusetts who released their debut record, "Too Worn to Mend" in late 2012. The band's sound has been widely compared to such bands as The Band, Crosby Still Nash & Young, and the Jayhawks. While the band's sound is clearly influenced by these bands and others, make no mistake, they have a sound of their own.
The magic of this group comes in the way that the collective members, Michael A. Gray (vocals/guitar/harmonica), Jonas Kahn (guitar), Justin Kolack (Bass) and Jeff Allison (drums/backing vocals) complement one another with their respective craft and come together to create a strong groove that starts at the opening track of the record and carries on through to the end.  For an independently made record, "Too Worn to Mend" is produced and mixed masterfully.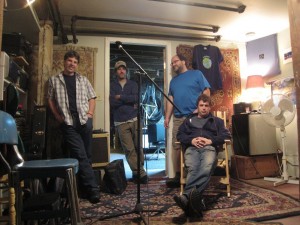 While the whole record is very strong, I will showcase a few tracks that stood out to me. "Hole in My Lung" and "Miles from Nowhere" are two songs that capture the essence of the band. While many of the bands comparisons are drawn from bands from the 70s's, both of these songs remind me of the brilliant band out of Seattle, Band of Horses. "Last Dance" is a beautiful duet that features Amber Casares sharing vocal duties with Gray, as well as a lovely string arrangement. "Grace Under Fire" is the feel good song of the album and sounds like it could have come from an Eagles record. Finally, the track "Deep Blue Lake" really showcase the vocal abilities of Michael A. Gray, and also has some beautiful harmonies which really make the song shine.
I feel very fortunate that I was able to experience American Beauties thanks to a submission to this website. Otherwise, I may have missed out on a great record. Being a fan of indie music comes with a huge responsibility that goes just beyond supporting the music. When we find a band or record that really excites us, we must spread the word so that others may do the same thing. There is power in word of mouth, Facebook posts and tweets. They can make a huge difference to a band and to a record. I am telling you that American Beauties is an awesome band who have made a wonderful record called "Too Worn to Mend." Now it's your turn. Go and experience them for yourself. I think that you will be glad that you did. If you like what you hear, you know what to do!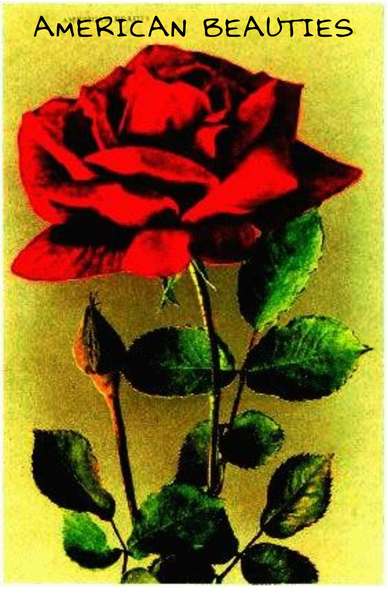 Get more info on American Beauties:
http://americanbeautiesmusic.com
https://www.facebook.com/pages/American-Beauties/333581570003075
http://www.reverbnation.com/americanbeauties
by